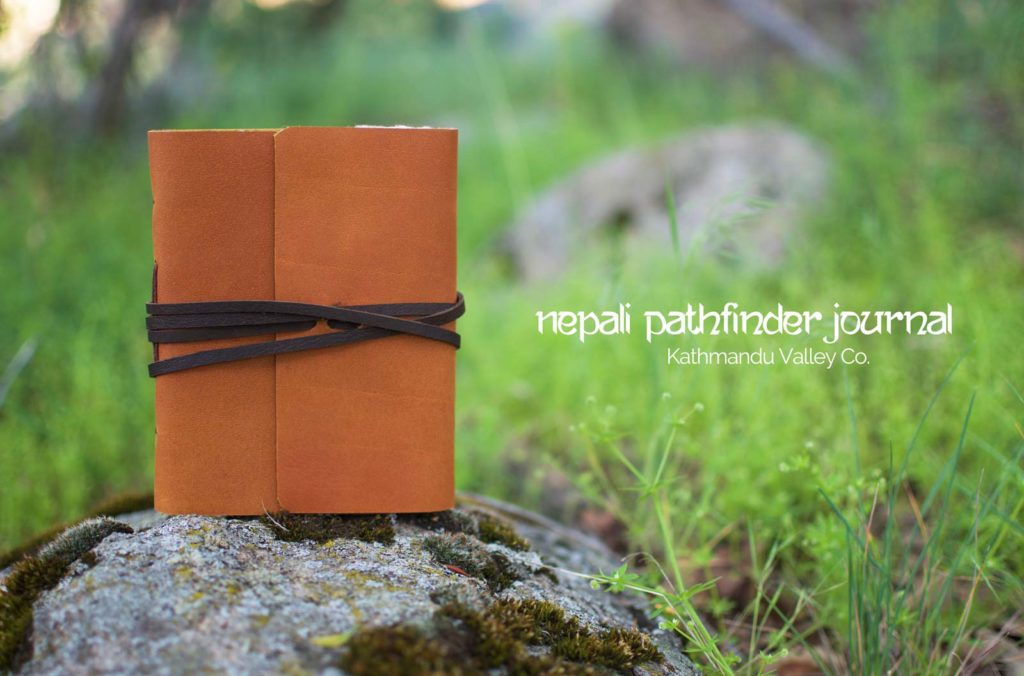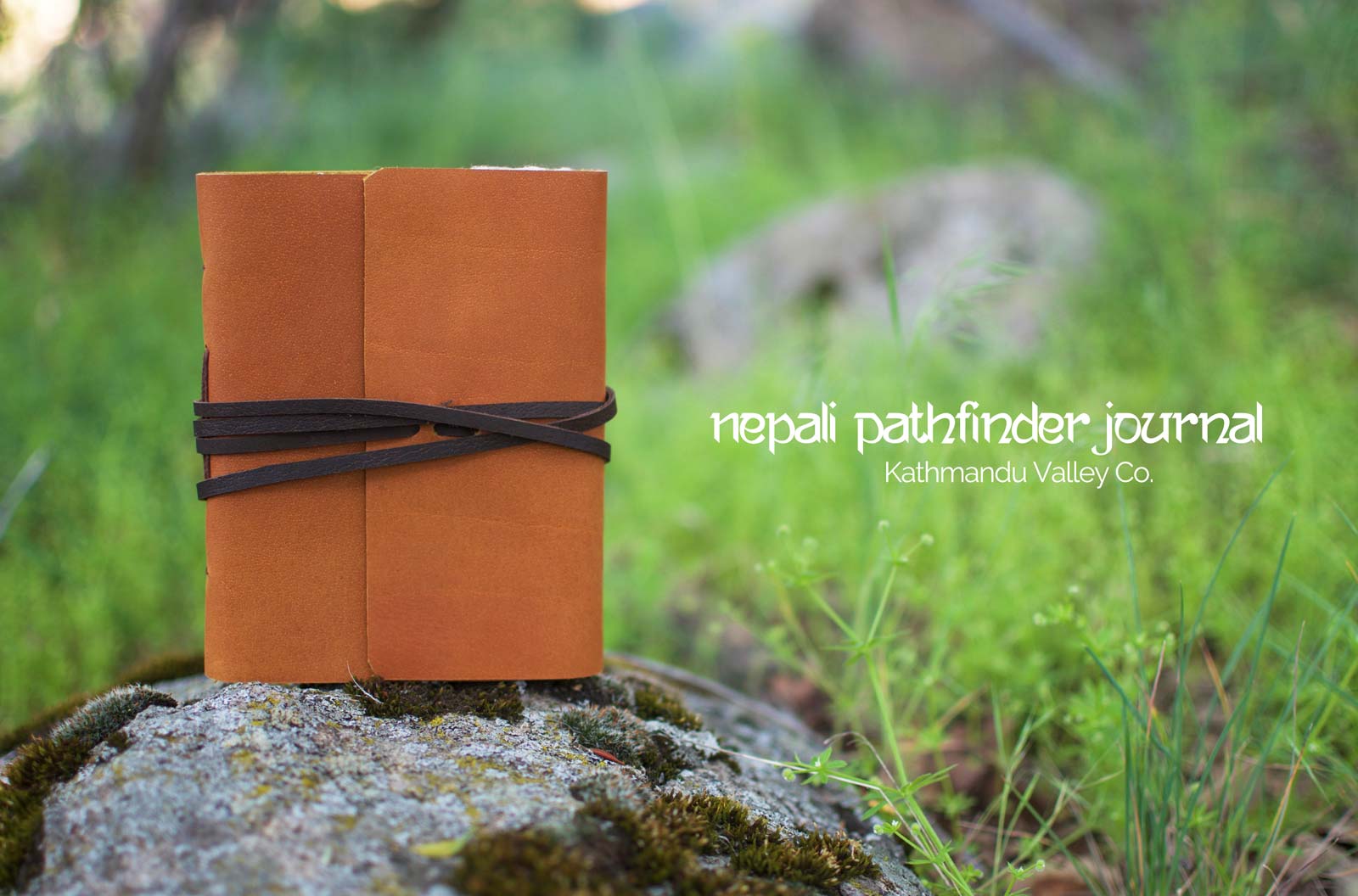 "Over every mountain there is a path, although it may not be seen from the valley." -Theodore Roethke
Introducing Nepali Pathfinder Leather Journal
The Nepali Pathfinder Leather Journal is handmade in Nepal and contains Lokta Paper. The paper is made from strips of the Lokta bush which are cooked in vats in the high Himalayan villages of Nepal.
Once the desired consistency is obtained, the fibrous mash is placed by hand onto boxed screens and set to dry in the Himalayan sun.
As the pulp dries, the fibers form into the paper, creating one of the finest handmade papers in the world.
Rustic Leather, Vegetable-tanned
The water buffalo leather for the Pathfinder journal is made from water buffalo hides which are vegetable-tanned. The time-honored practice of using plant based dyes produces a beautiful caramel color for the journal tanned with bark from Mimosa wood. The wrap around strap is tanned using black walnut husks to produce a rich dark brown.
The Nepali Pathfinder is sure to become a classic. Check it out here.