handmade Lokta paper
Kathmandu Valley Co. paper is handmade in Nepal from tree-free Lokta paper.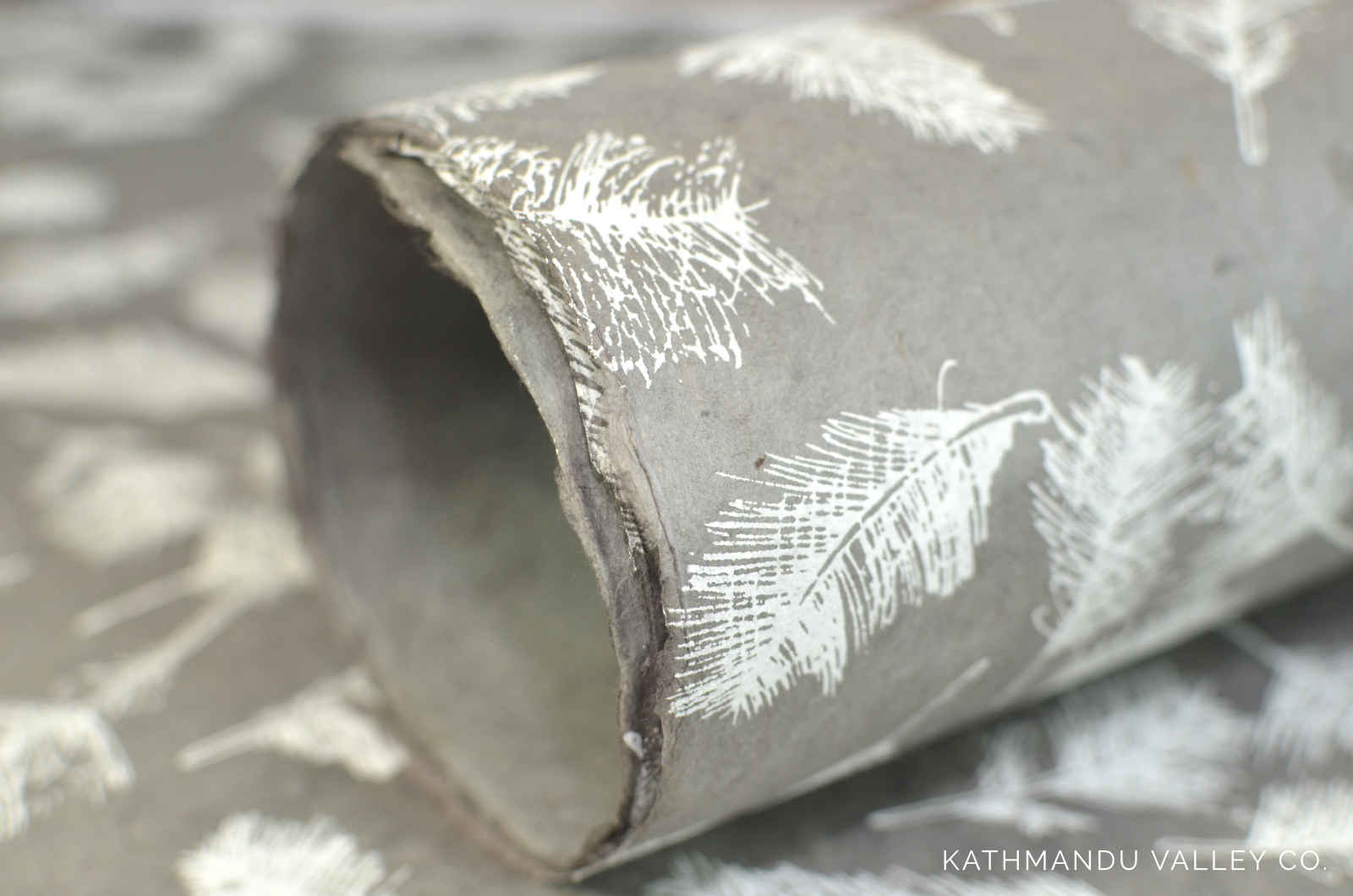 Wrapping Paper made from tree-free Lokta Paper, crafted in the Himalayas of Nepal. Choose from both solid colors and prints.
handmade in nepal
Lokta paper is made from cuttings of the lokta bush which grow in the Himalayas of Nepal. Lokta strips are cooked into a mash and then spread by hand over boxed screens and set to dry in the Himalayan sunshine, creating one of the world's finest handmade papers.
PRESERVE THE ART
Celebrate with us the time-honored tradition of handmade paper. The oldest example of lokta paper dates back over 1,000 years. It's one of the world's finest handmade paper, tough, yet soft to touch.
TREASURE THE SOURCE
Lokta paper has been handmade using a process that has changed little in centuries. The Lokta bush is not destoryed when cut. It regrows quickly, making it the perfect source for treasured paper.
Make Memories
Take time to appreciate the handmade, the human touch, and use your journal, greeting cards, printer paper, and even the handmade wrapping paper to make memories with those you love.
Journals like no other
Your journal's adventure begins high in the Himalayan mountains where lokta bushes grow. Handmade paper from the lokta bush is soft, almost fabric-like, but holds up under rugged conditions.
The journals are available in leather, lokta hardcover, and lokta softcover with many color options derived from plant-based sources such as black walnut husks, pomegranate & indigo, and natural cutch resin.
tree-free printer paper
An old tradition now ready for today's projects. Lokta printer, and our new Lokta Card Stock, paper bring the perfect mix of vintage paper updated for modern use.
The paper is still produced like lokta paper from centuries past, but has been cut and measured to work with today's inkjet and laser printers. Bring the touch of lokta to everything you print.
Handmade in the Himalayas
Take a journal with you on your next adventure, or print on our handmade computer paper, or try our lokta wrapping paper and greeting cards.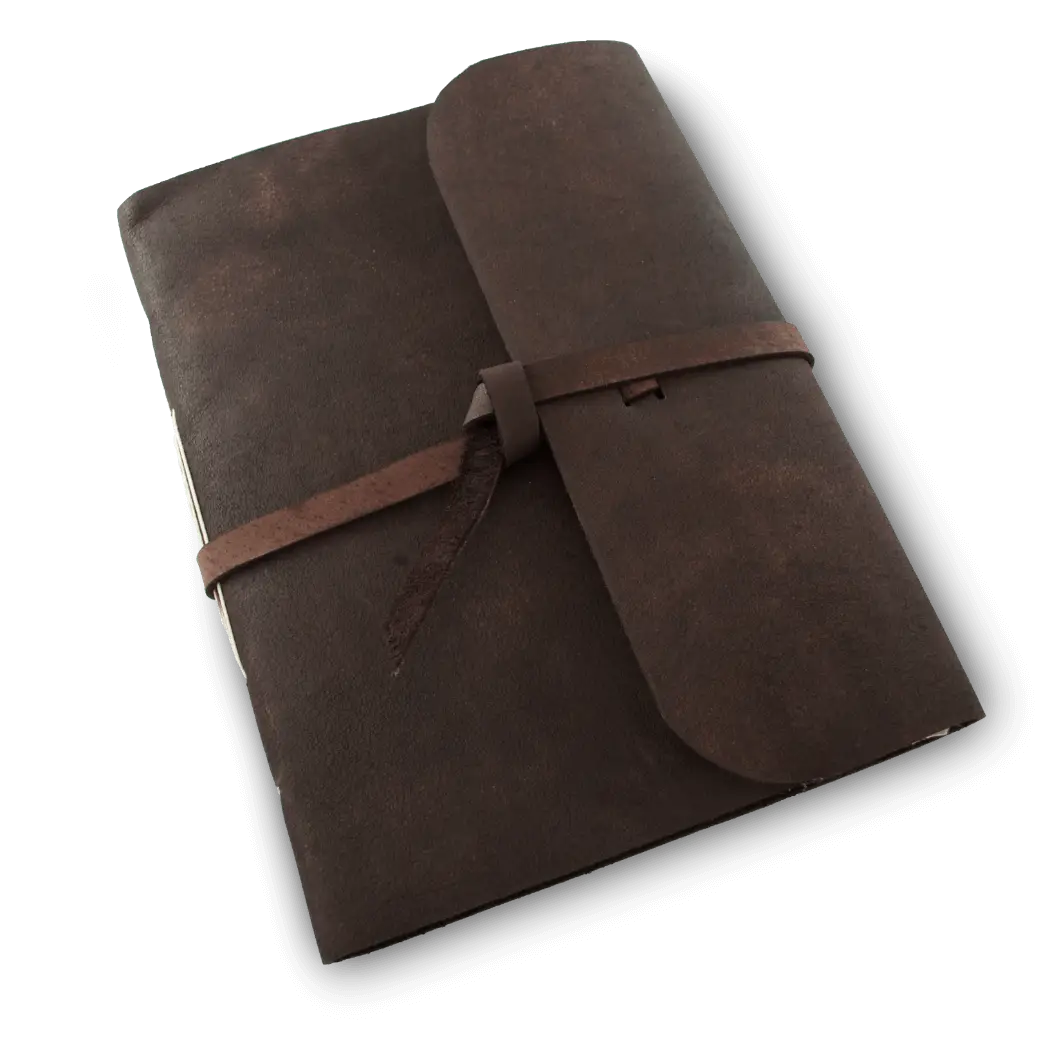 Handmade Journals
Made with our signature handmade lokta paper and featuring vegetable (plant-based) dyes, each journal is unique with its own personality.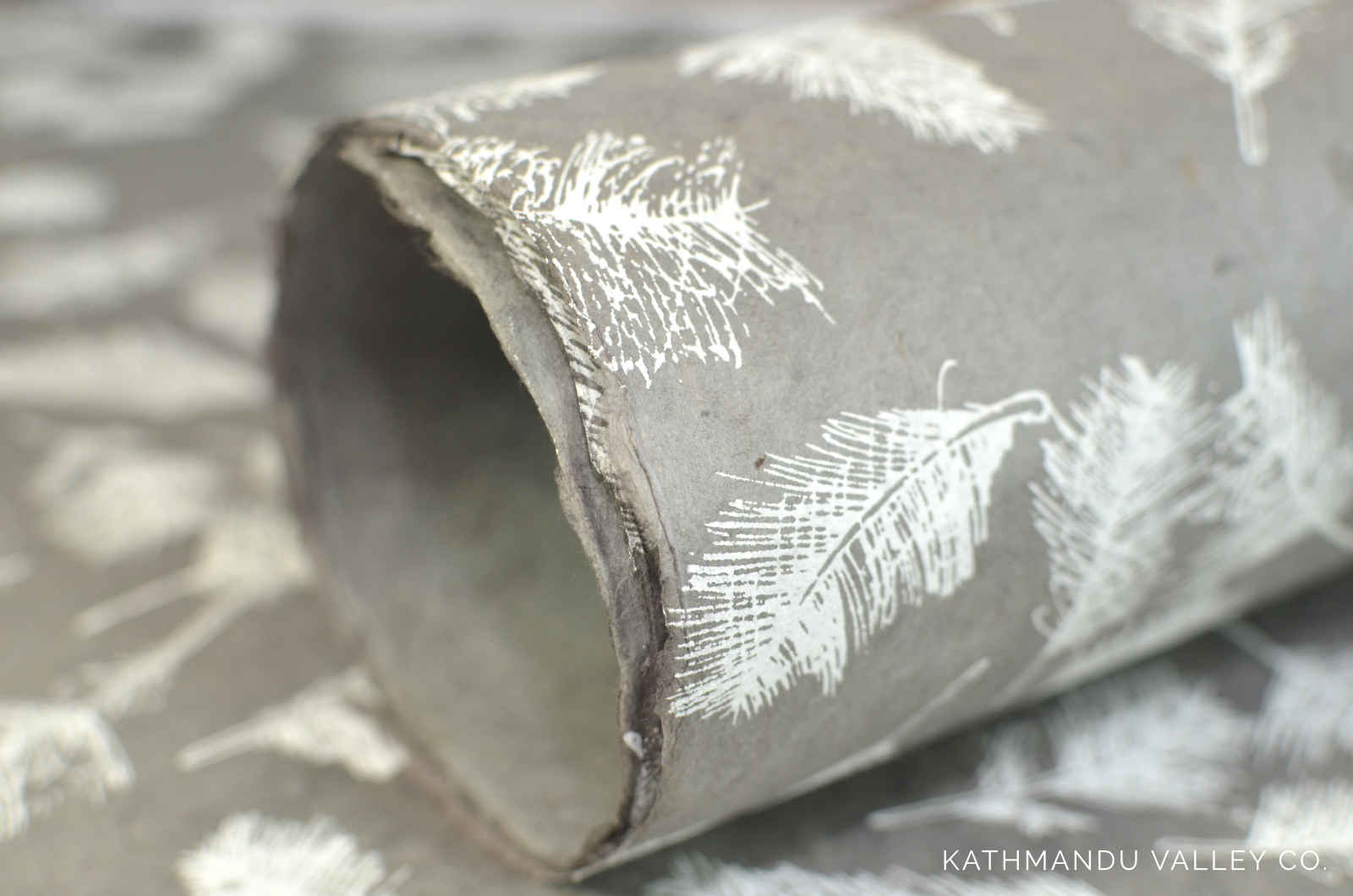 Lokta Gift Wrap
View our handmade lokta wrapping paper available in various solid colors, print designs, and vegetable (plant-based) colors. Lokta wrapping paper is tough, yet soft, and easily reusable.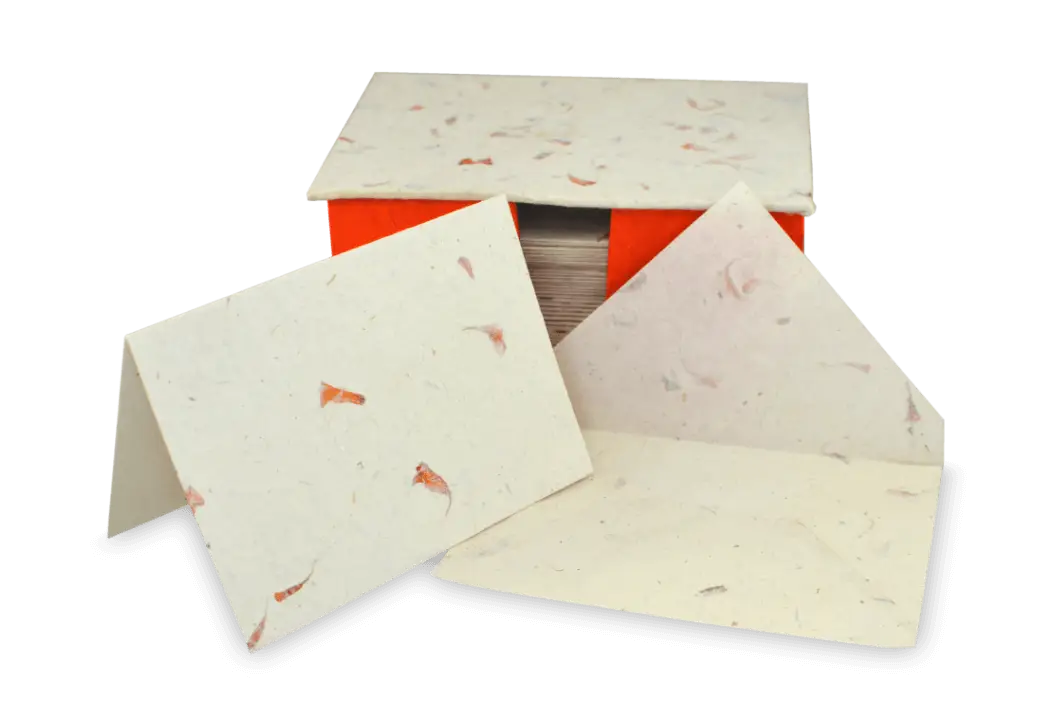 Greeting Cards
Send a thank you note or greeting with a special touch of handmade greeting cards and envelopes. Made with lokta paper and speckled with real flower petals with cornflower, marigold, or bougainvillea.
Save 10% on your First Order
Receive 10% off your first order and get exciting news on new product releases and special promotions from Kathmandu Valley Co. 

Hand Made Paper
Our journals feature hand made Lokta paper. Handcrafted in the Himalayas and used anciently for sacred texts, Lokta paper has been a staple of Nepalese artisans for centuries. The paper is made from Lokta bushes which grow on the southern slopes of the Nepali Himalayas between 5,250 and 13,000 feet.
Eco-Friendly
When properly cut, Lokta bushes can produce three to eight new, fast-growing shoots making Lokta paper one of the most eco-friendly, renewable, non-tree papers. The paper is not treated with chemicals and is hand made in rural, high altitude villages of Nepal.
Capture Your Adventure
Where will your adventures take you? Whether it's exploring the high altitudes or traversing the plains, make sure to take your perfect note taking companion. Our rugged yet elegant journals are the perfect place to capture the moment on paper. Paper with a 1,000-year-old tradition.