Nepali Wayfinder Journal (with Epic Pages)
The Nepali Wayfinder Writing Journal is the perfect way to capture your thoughts, sketches, or adventures all while honoring Nepal's ancient handmade paper-making tradition.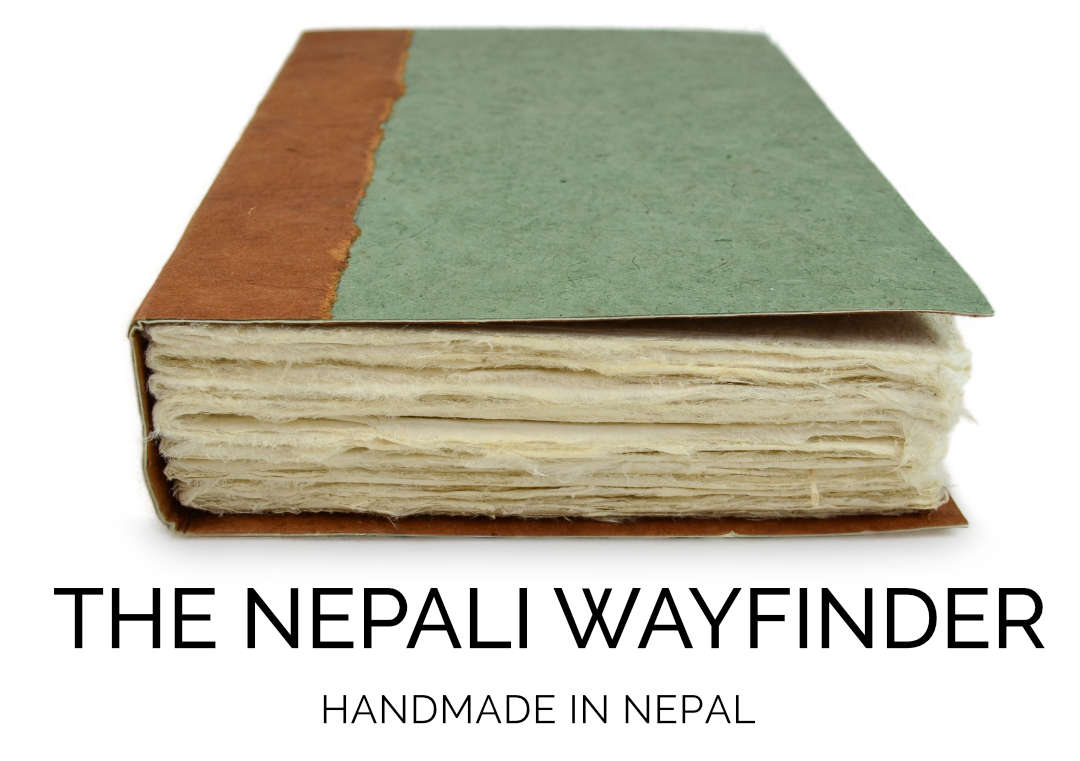 Great for Special Projects
Rightly Sized for Adventure
For the first time in our journals, we're pleased to annouce Epic pages. Still created by hand, the Epic pages are twice as thick as our standard pages making them great for thicker inks and special projects.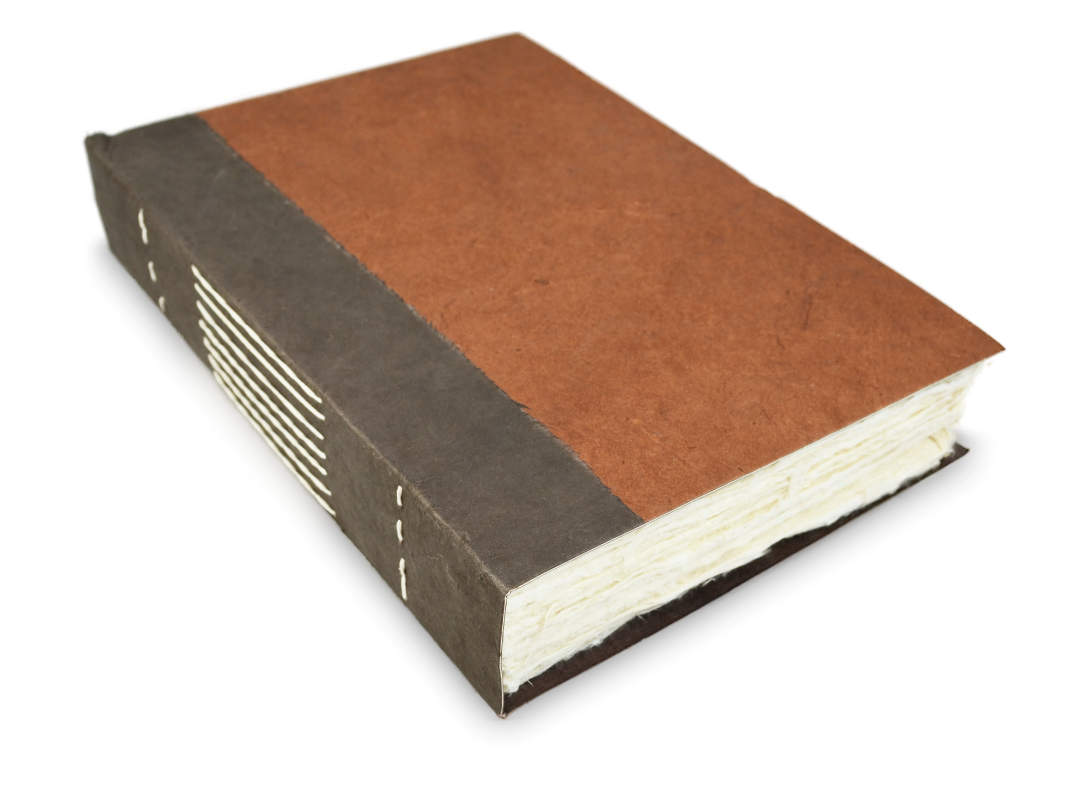 A tradition of over 1,000 years in Nepal, Lokta paper is hand-crafted from lokta bushes which grow on the southern slopes of the Nepali Himalayas between 5,250 and 13,000 feet above sea level.
The paper is not treated with bleach like other papers and is hand made in rural, high altitude villages of Nepal.
Lokta paper has a beautiful texture containing natural flecks from the bush and can vary slightly in thickness from page to page due to the unique handcrafting process.
The fibrous inner bark of the lokta bush is "cooked" into a pulp then spread on screens and sun-dried. The beautiful texture from the process is characteristic of hand crafted lokta paper.
A perfect note-taking companion at home, work, or for your adventures and journeys around the globe, you'll love spending time with this journal.

Lokta bushes grow on the southern slopes of the Himalayas of Nepal.

Natural vegetable-dyes create the beautiful varity of colors in the covers.

Lokta bushes regrow quickly after being cut, regaining full height in 5-7 years.

84 Pages (168 Front/Back)
Deckle-edge pages add character to this special journal.

Bleach and Acid Free
Modern papers are bleached to gain brigtness, our paper is bleach free and acid-free and retains its natural color.
The cover coloring is produced with the traditional and vegetable plant-based dyes that have been used for hundreds of years.
No two journals will be the same. The vegetable dye process is not like using synthetic dyes which can match a specific color number every time.
The vegetable dyes we use are mixed by artisans, not machines, and the colors can vary from batch to batch making each journal a unique creation full of character and individual style.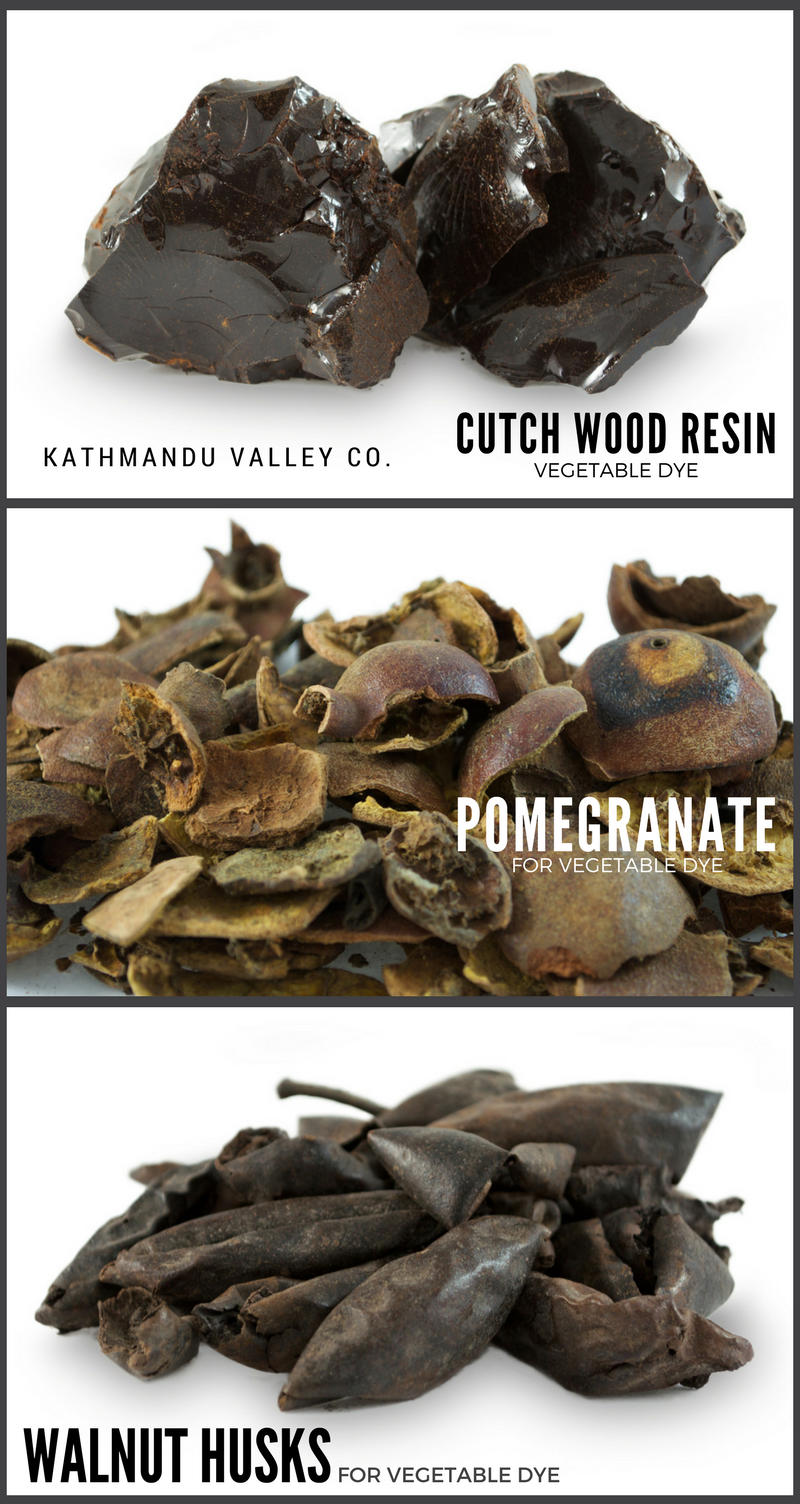 The sage green journal is made from a combination of Indigo (blue) and Pomegranate (yellow from the pomegranate skins) mixed together creating a unique green color.
The coloring for the Dark Walnut comes from actual walnut husks which produce a rich dark-brown coloring. The walnut husk surrounds and protects the walnut seed and has been used as a natural dye for centuries.
The unique red of the Rustic Curry is made from sap extracted from Cutch wood. The wood is boiled removing the sap which is then dried into a resin to later be used for the coloring process.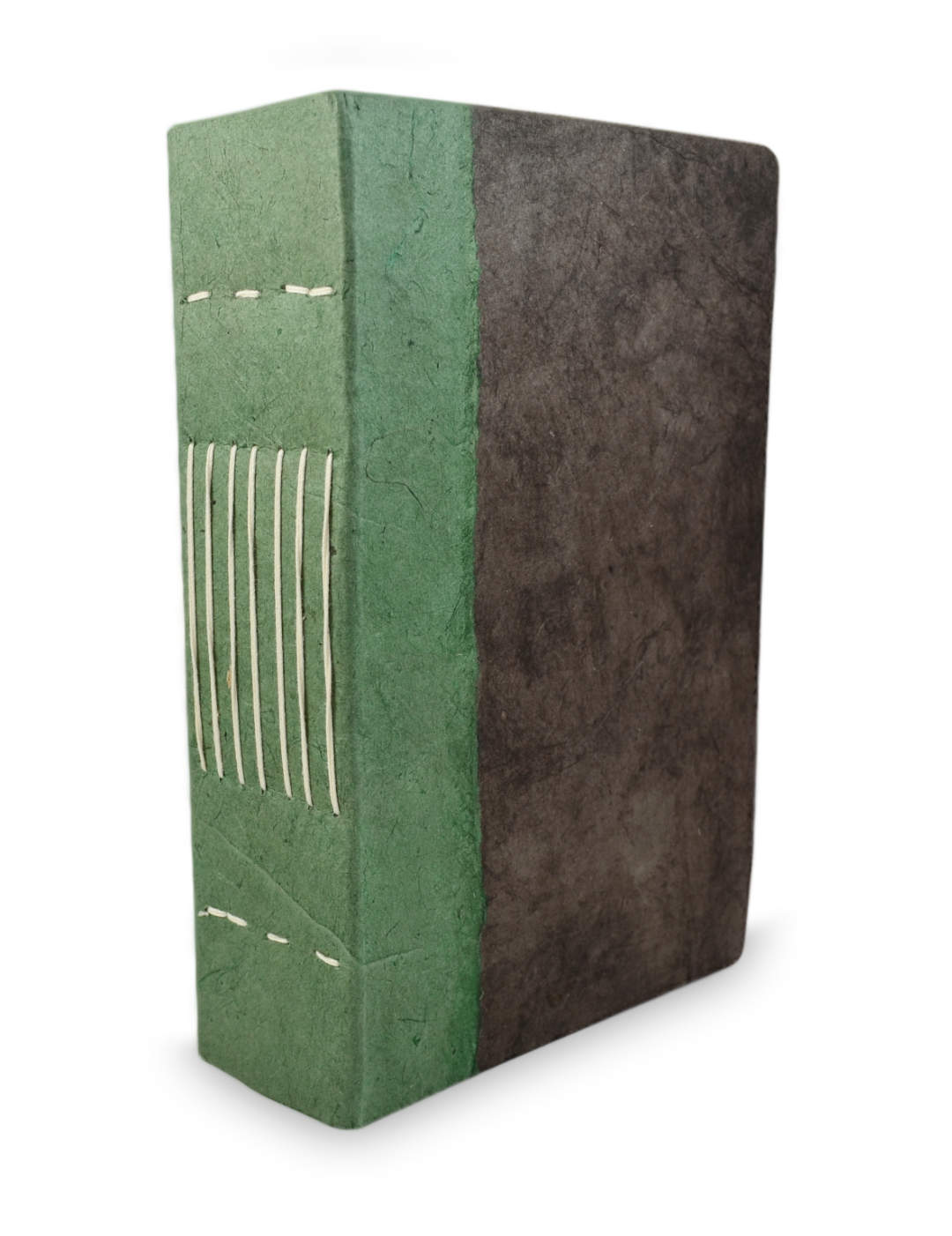 Help Support Talented Nepalese Artisans
Thank you for helping to preserve a 1,000 year old tradition in Nepali paper making and helping to support those affected by the earthquake that struck Nepal on April 25, 2015.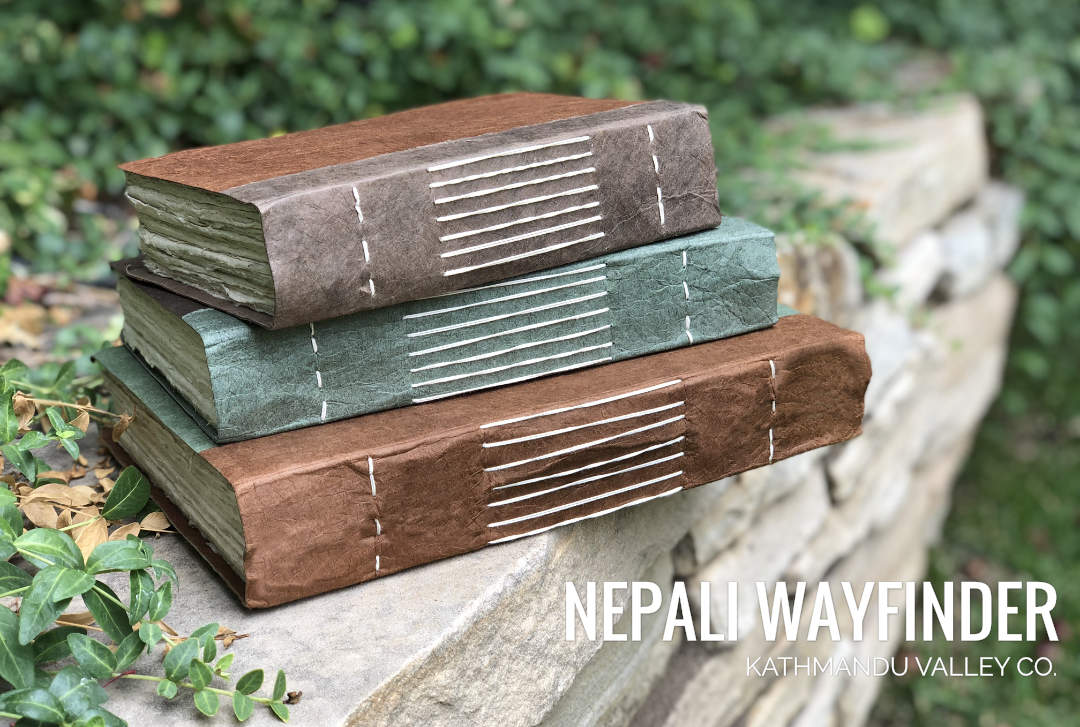 View the Nepali Wayfinder Selection