Handmade Lokta Printer Paper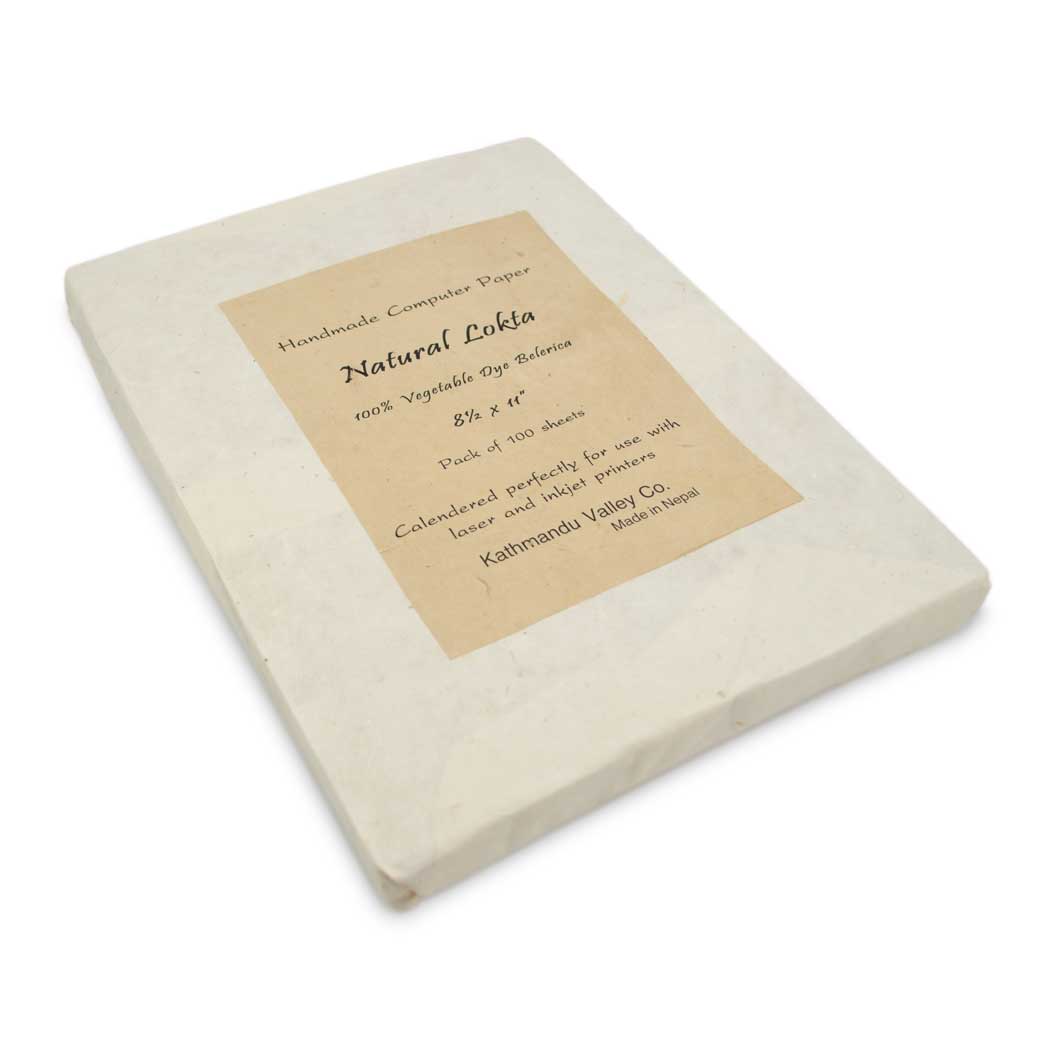 Handmade in the Himalayas
Participate in a 1,000-year-old tradition in paper making with our Handmade Lokta Paper. Tree-free lokta paper is the perfect alternative to modern-processed papers.
Lokta paper is made by spreading pulp fibers from the Lokta bush over boxed screens which are set out to dry in the Himalayan sunshine.

Lokta bushes grow on the southern slopes of the Himalayas of Nepal.

Vegetable dyes used anciently and coveted for their distinctive colors.

Lokta bushes regrow quickly after being cut, regaining full height in 5-7 years.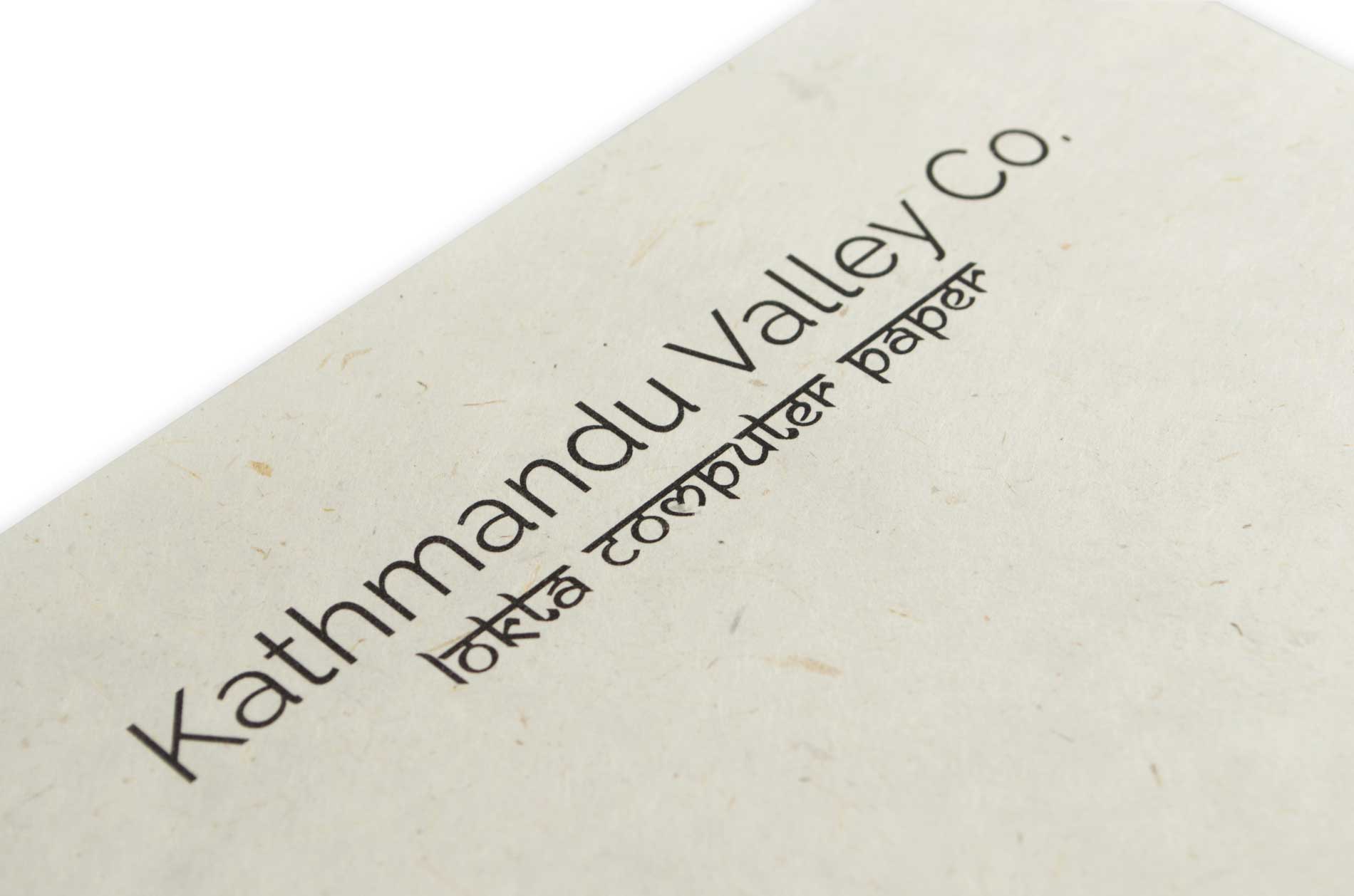 Made For Inkjet and Laser Printers
8.5 x 11 Inch Handmade Printer Paper Like No Other
Lokta paper has a unique feel to it sometimes compared to a fabric-like paper. The paper works with traditional laser and ink-jet printers and measures 8.5 x 11 inches.
Printing on Lokta paper is almost like stepping back in time and handling an important document. It's perfect for printing and for crafts, hobbies, special occasions as well as for use in scrapbooking and origami.

Packet of 25 Sheets
The 25 sheet packet is packaged in clear packaging with a wrap-around lokta paper label.

Packet of 100 Sheets
The 100 sheet packet is fully packaged in a lokta paper wrap.
Lokta Paper has a natural texture to it due to the hand-crafting process. Flecks from the outer bark can be seen in the paper making each page unique and special and giving it that antique paper look and feel.
Two sides exist for each page. One side is relatively smooth where the paper formed against the boxed screen. You can even see the tiny crisscross pattern created by the screen. The reverse side has a natural texture to it, and is the "sun-kissed" side.
Lokta printer paper, Natural color, is one of our most popular papers.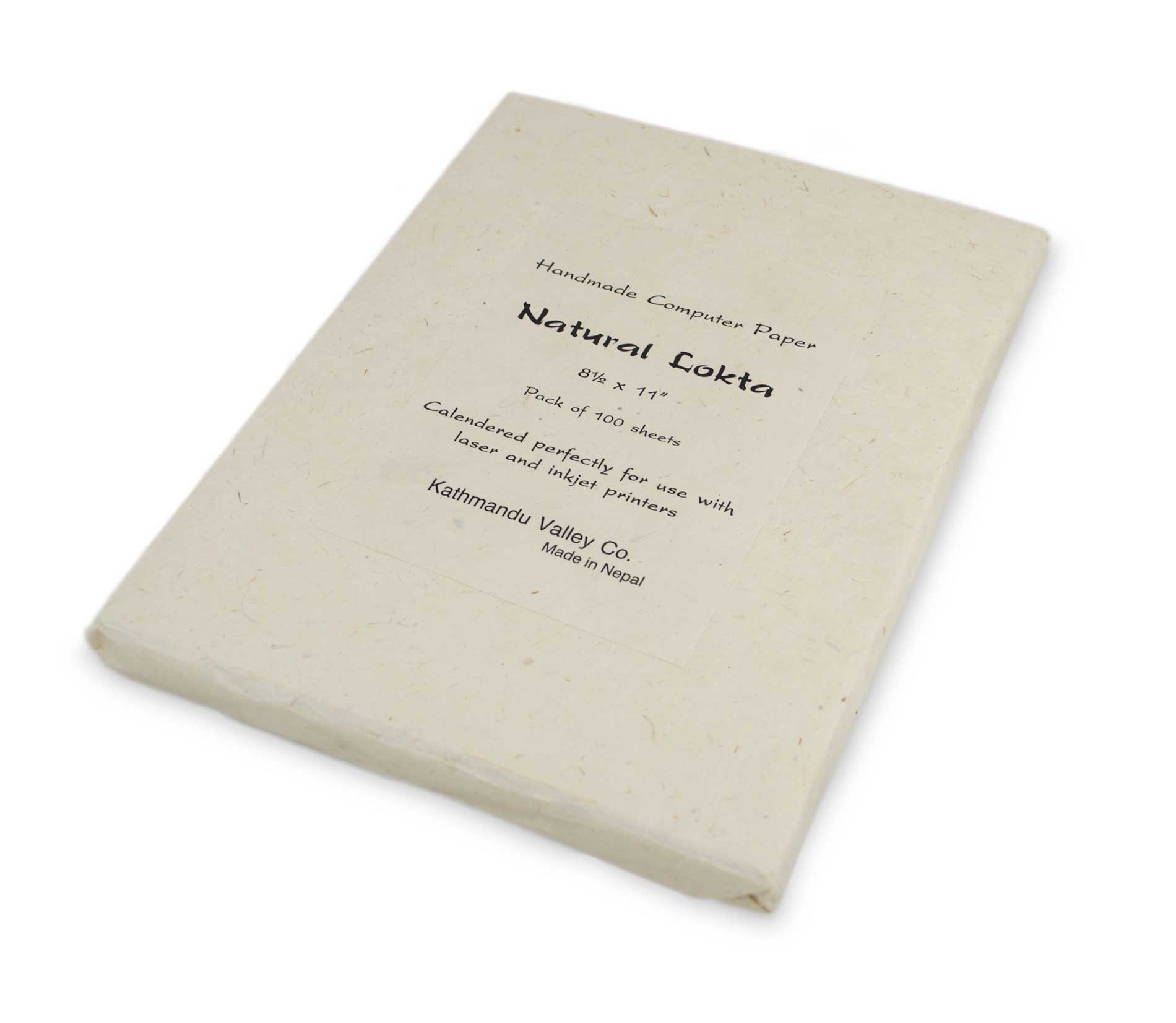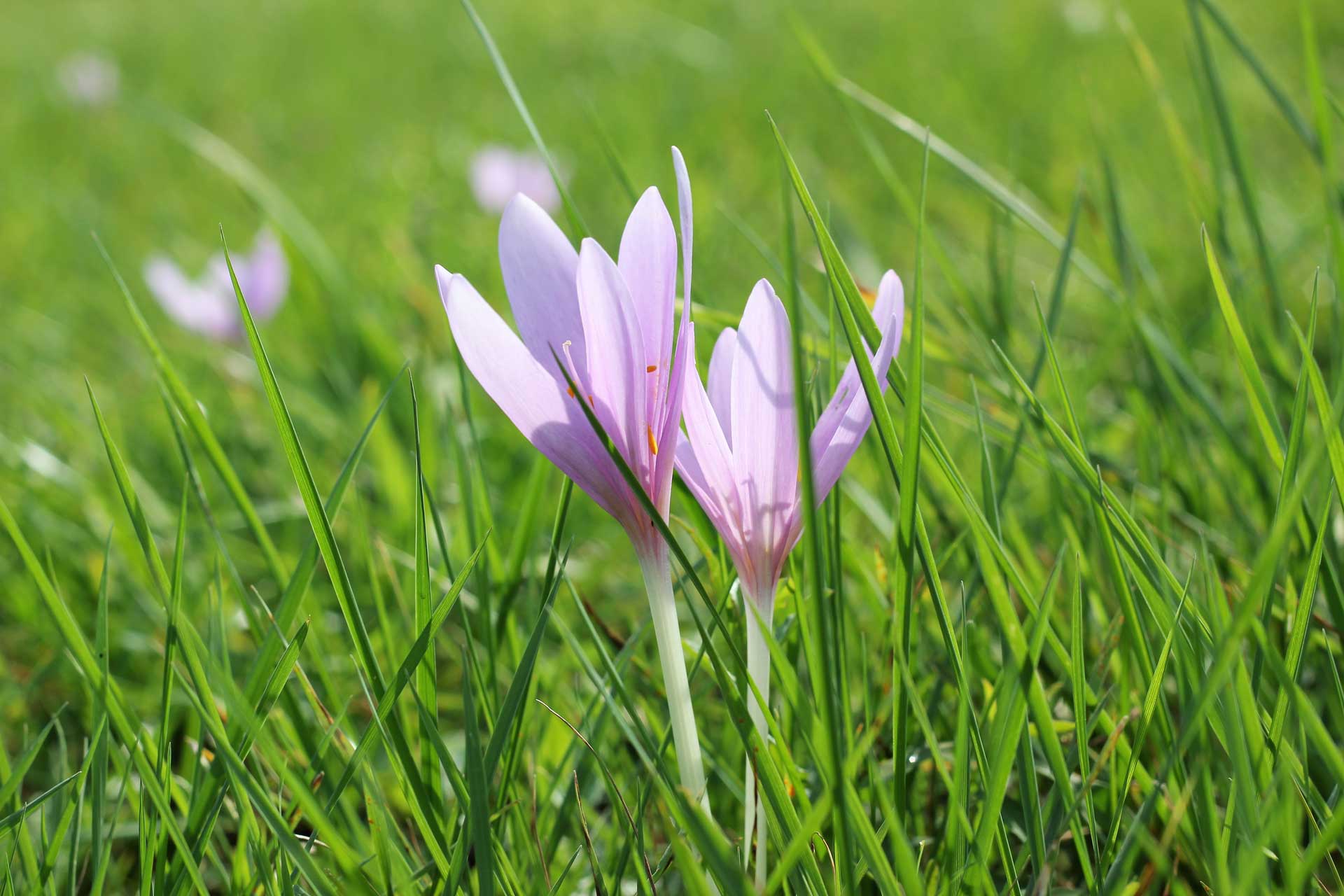 Increasingly, creatives are turning to vegetable or natural dyes as opposed to synthetic. We're pleased to offer in addition to the Natural (non-dyed) Lokta printer paper, new vegetable-dyed papers.
Help Support Talented Nepalese Artisans
Thank you for helping to preserve a 1,000 year old tradition in Nepali paper making and helping to support the artisans that keep this tradition alive today.