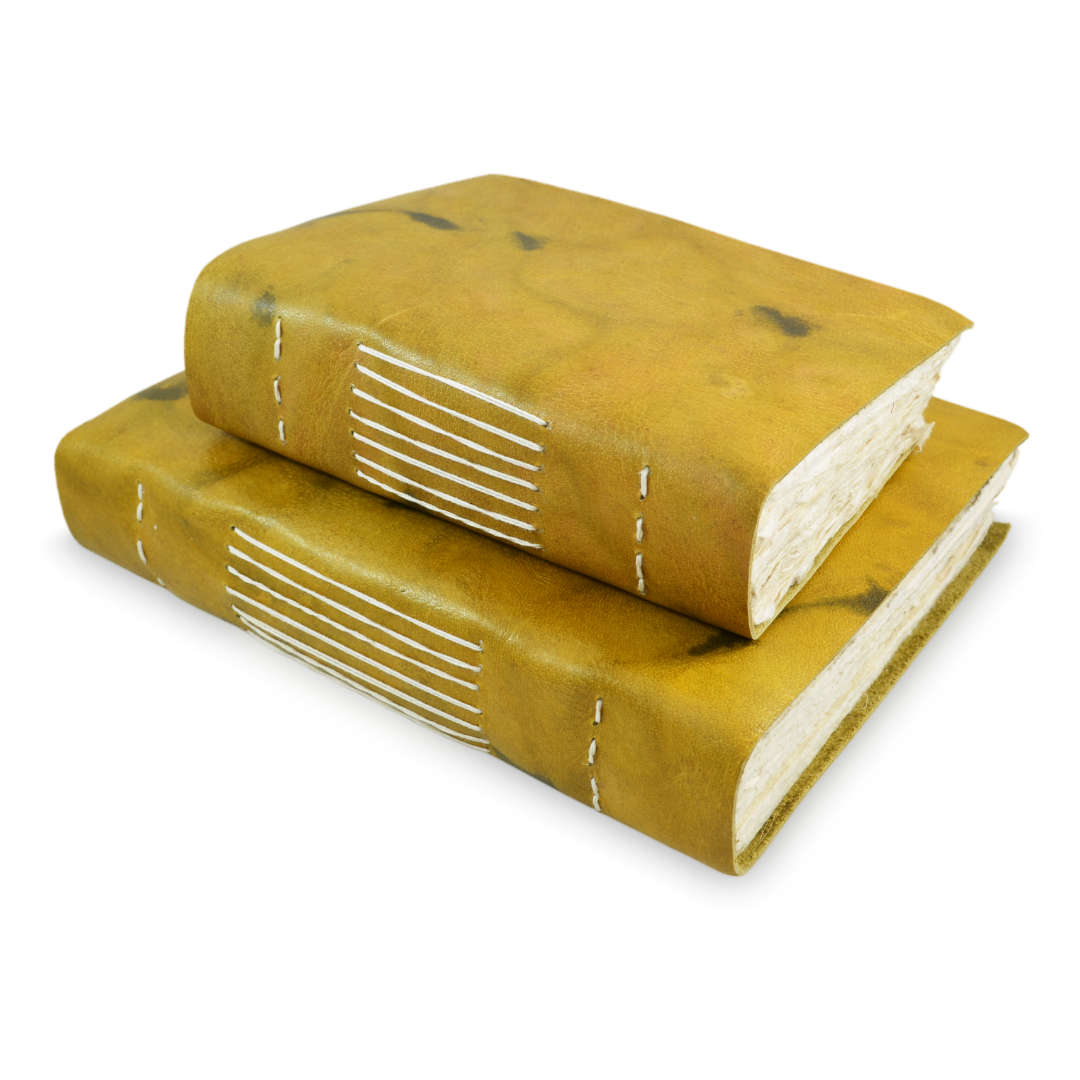 Nepali Yeti Tracker Journal with Lokta Paper
Following a 1,000-year-old tradition in paper making by hand, our Natural Lokta Paper is the perfect alternative to regular paper, providing a one-of-a-kind feel for each handmade journal.
Lokta paper is made by spreading pulp from the Nepali Lokta bush over boxed screens. The hardy paper forms as it dries in the Himalayan sun.

Lokta bushes grow on the southern slopes of the Himalayas of Nepal.

The leather is tanned using the time-honored practice of a walnut husk vegetable-dye.

Lokta bushes regrow quickly after being cut, regaining full height in 5-7 years.
New Handmade Felt Edition
The Nepali Yeti Tracker is also available in handmade wool felt.
Wool from Himalayan sheep is laid out in strips crisscrossing each other and then a soap and water solution is poured over the fibers helping them to interlock, creating handmade felt. Combined wool from black and white sheep help produce the unique grey felt.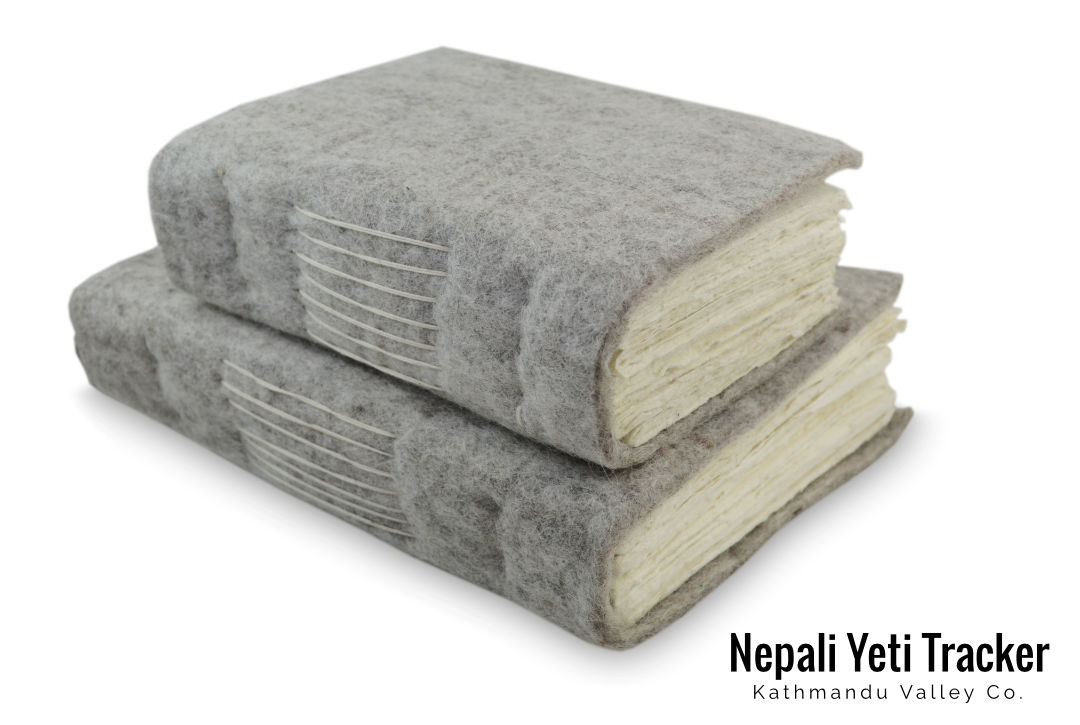 Lokta paper makes its way from the rural Nepali mountain villages to Kathmandu where it is hand-sewn into our journals. Each page contains natural flecks and texture unique to the art of hand-crafted Lokta paper.
Writing on Lokta paper is almost like stepping back in time and handling an important document.  

84 Pages (168 Front/Back)
Deckle-edged pages (similar to rough cut) are edged by hand and add to the rustic style.

Bleach and Acid Free
Modern papers are bleached to gain brigtness, our paper is bleach free and acid-free.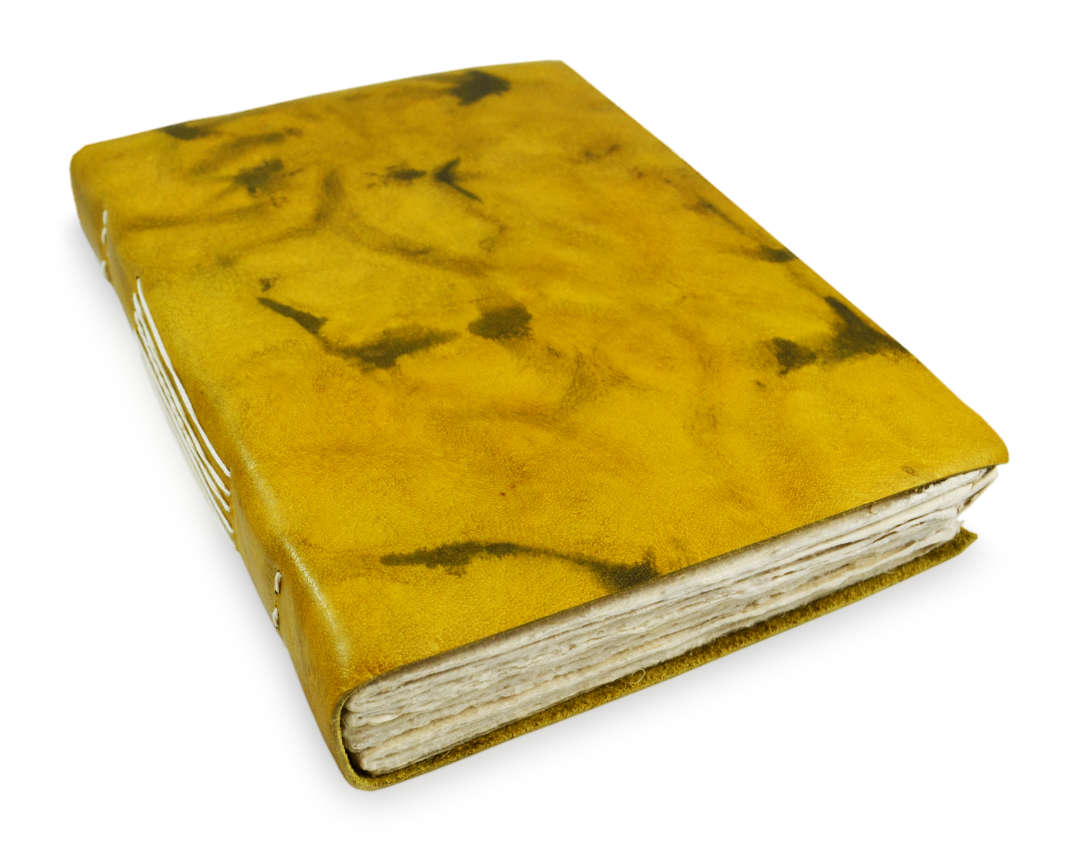 The expedition to track and photograph one of the most elusive creatures on the planet…the Yeti of Nepal.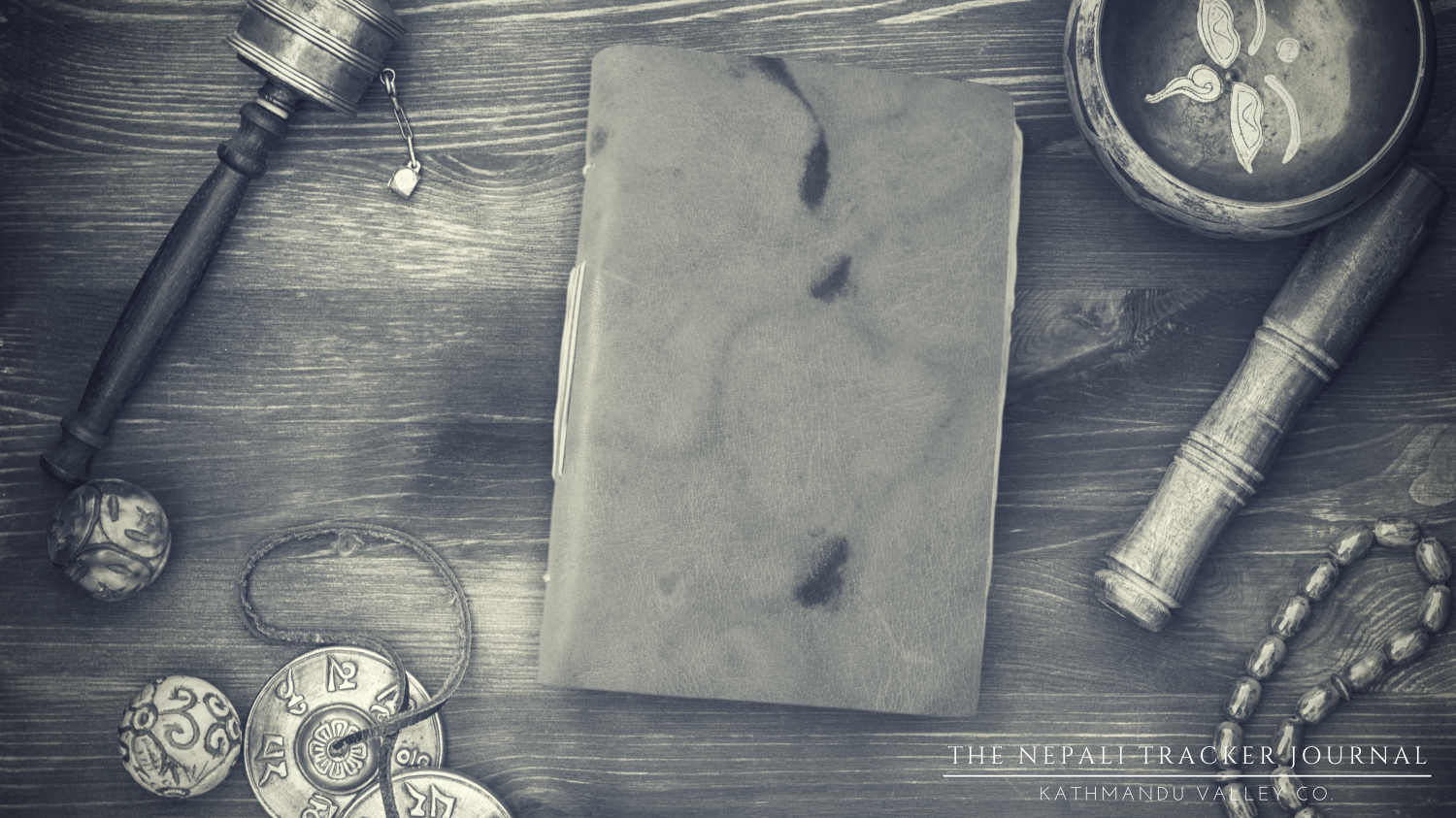 Ascent of Mount Khumbila. Any signs of tracks have eluded us. Some of the crew stopped to admire the views of Mount Everest, Lhotse, and Ama Dablam, but I cannot. What we seek is found on this mountain alone.
Prior to the climb, I was unsettled, wanting to begin straightaway, but my team desired to stop in the early morning cold at the small outdoor market. Our local guides encouraged it, good for the village and all, so we stopped and inspected the wares.
One merchant who looked like he'd seen many harsh Himalayan winters noted the pack I carried, and then pointed in the direction of Everest.
I shook my head and pointed to the looming Khumbila.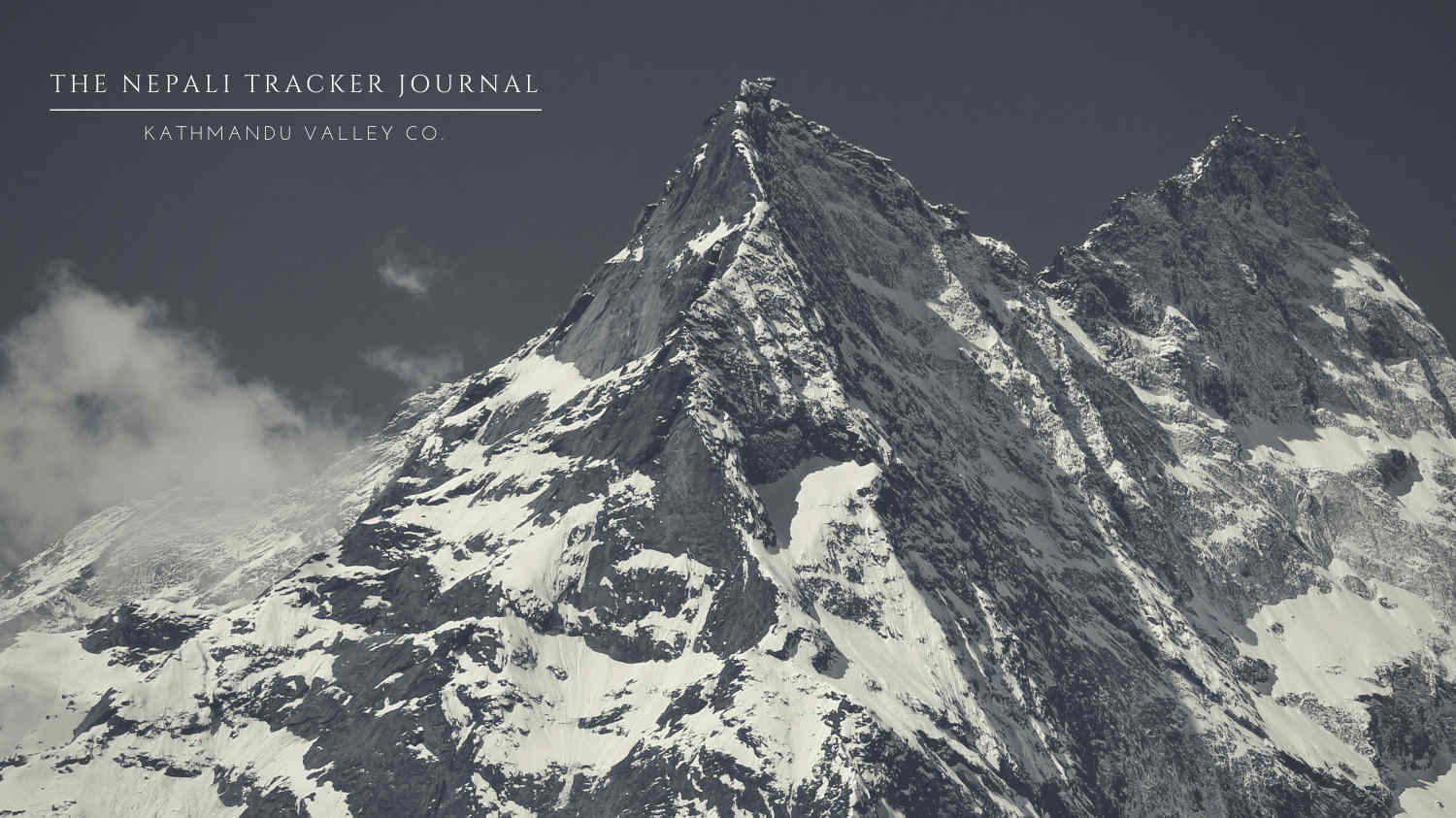 The man paused for what seemed like some time. Climbing Mount Khumbilia wasn't common and almost impossible to find guides for it. Adventurers kept their eyes on Everest, but what we seek doesn't live on Everest–not anymore.  
The merchant reached down and pulled something from a weathered bag. A leather journal. It was large. Larger than I had room for. I shook my head, but he said something in Nepalese, and insisted that I look. I took the journal. Despite its size, it was surprisingly light.  
I opened it. The pages were made of the handmade paper I'd seen back in Kathmandu, lokta paper they called it, but this paper was much thicker than normal lokta paper, the pages were sturdy, some were quite wrinkly.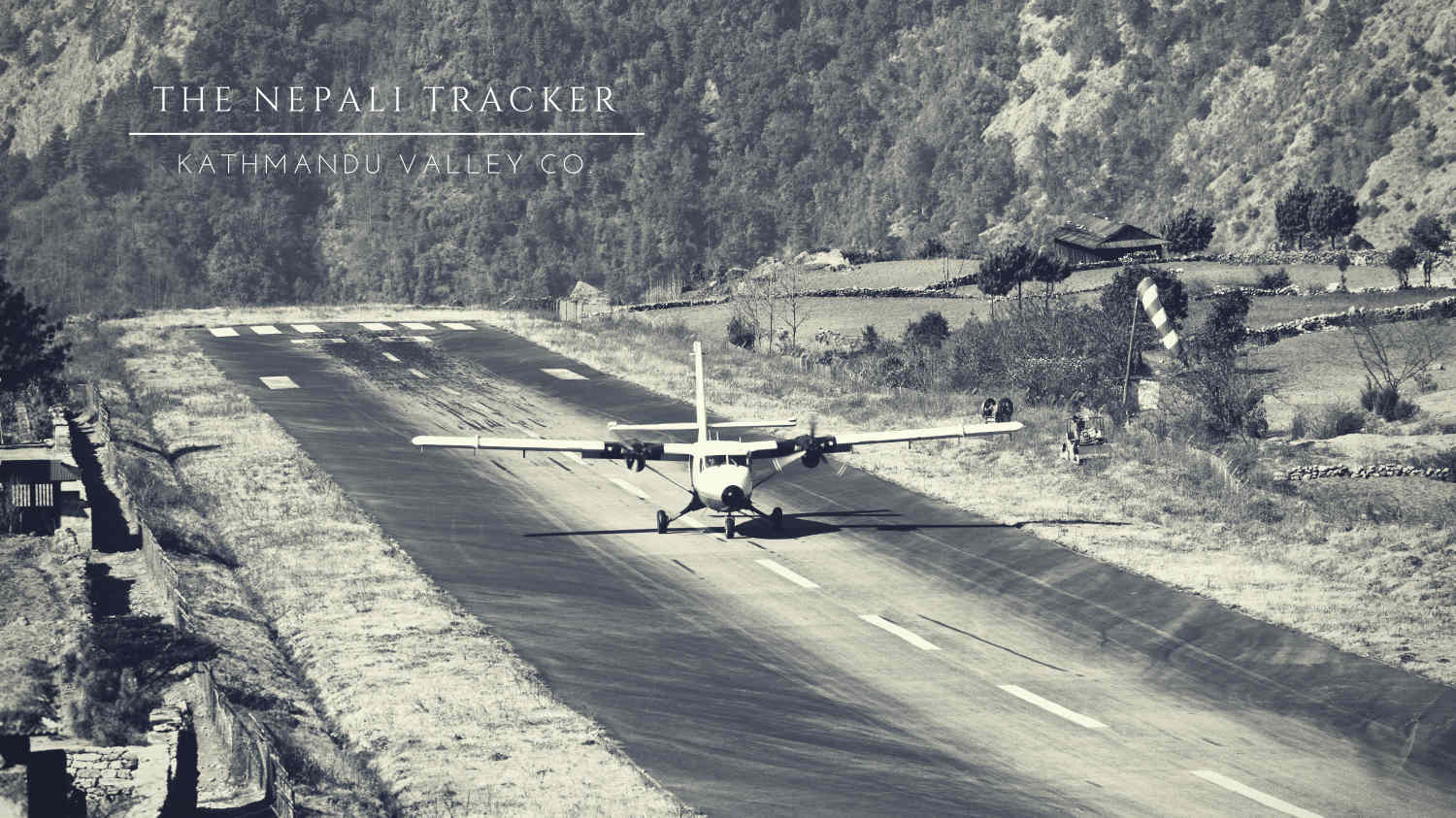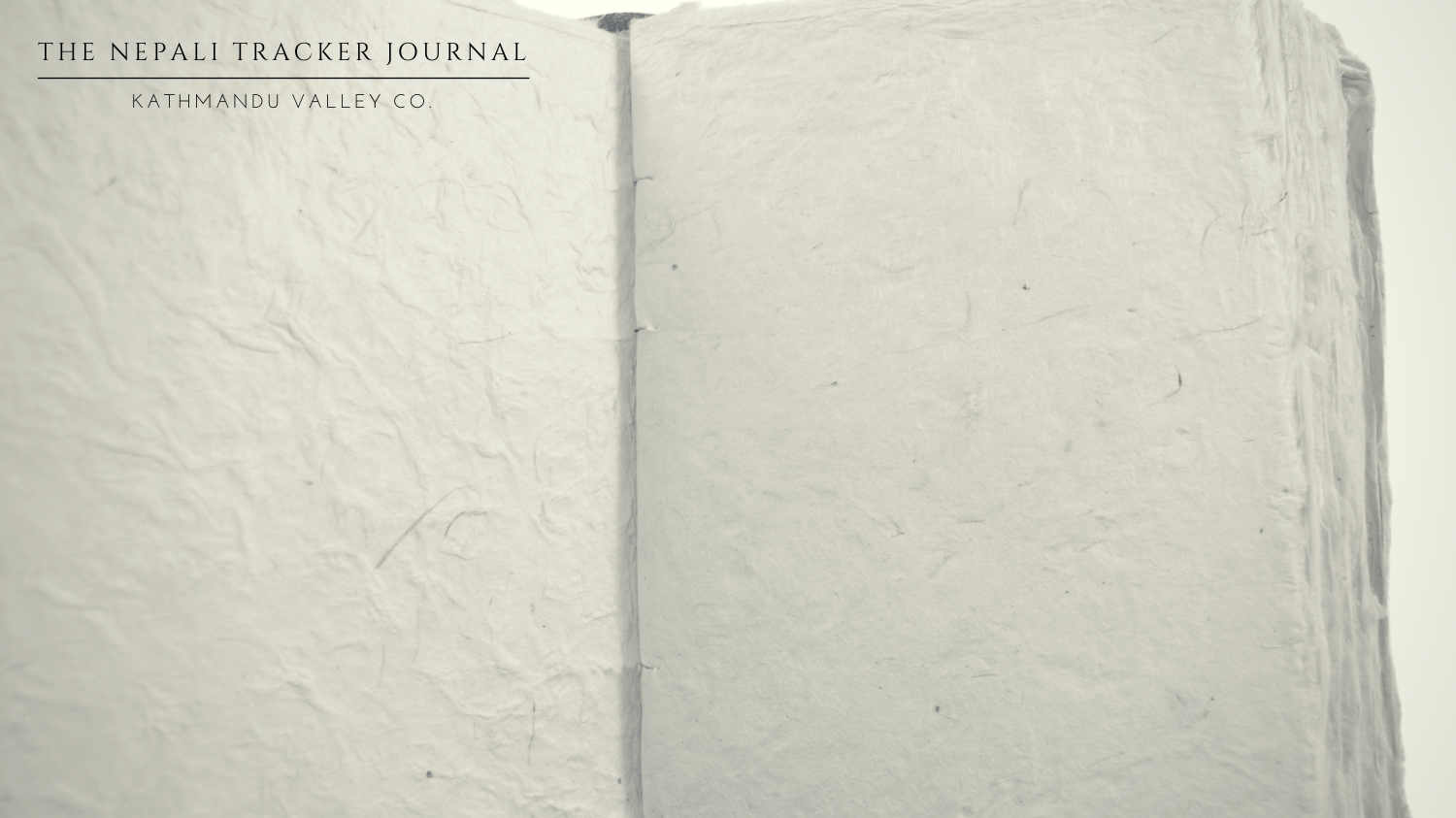 I'd seen how they made the paper, spreading lokta bush pulp bush over a boxed screen submerged in water, and then pulling it out of the water and letting it dry, propped up in the Himalayan sun, forming the rugged paper. 
I told the merchant that it was nice, but he insisted I look further. We needed to go, but I turned the pages anyway and froze. One of the pages had a detailed sketch of the mountain, with a path leading to a cave. A cave we'd seen from old aerial photographs. 
A few pages contained writing in Nepalese, and then I saw a sketch, a sketch of the animal we tracked. The man pointed to the mountain. I made the namaste greeting in thanks, bought the journal and now at our first camp, I've begun chronicling our ascent. My gel pen takes fine to page even with the temperature dropping rapidly on the mount.
The views have been stunning. The peaks of Everest as well as Ama Dablam are visible when not shrouded in cloud, but our small group is not here for the views of mountain peaks.
The cave entrance is finally within sight, the map sketching being invaluable. Our two guides from the village refused to take us any further. Some on the team thought this was a bad sign, but it wasn't. It meant that there was indeed something on the mountain, and with any luck we will be the first to document proof of the elusive Yeti.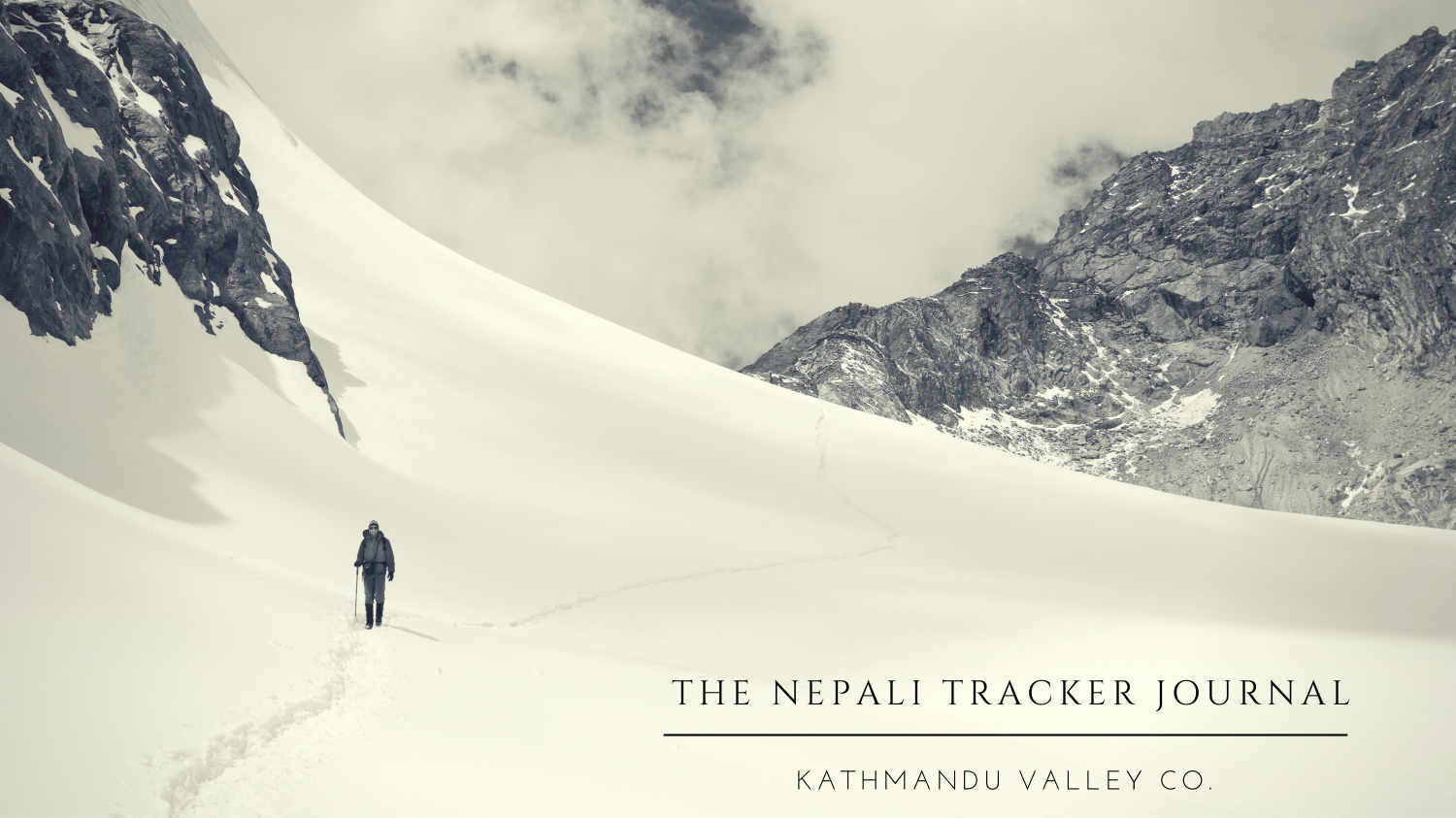 This evening, we made camp about 2km from the cave opening and will enter at first light tomorrow. 
Help Support Talented Nepalese Artisans
Thank you for helping to preserve a 1,000 year old tradition in Nepali paper making and helping to support those affected by the earthquake that struck Nepal on April 25, 2015.