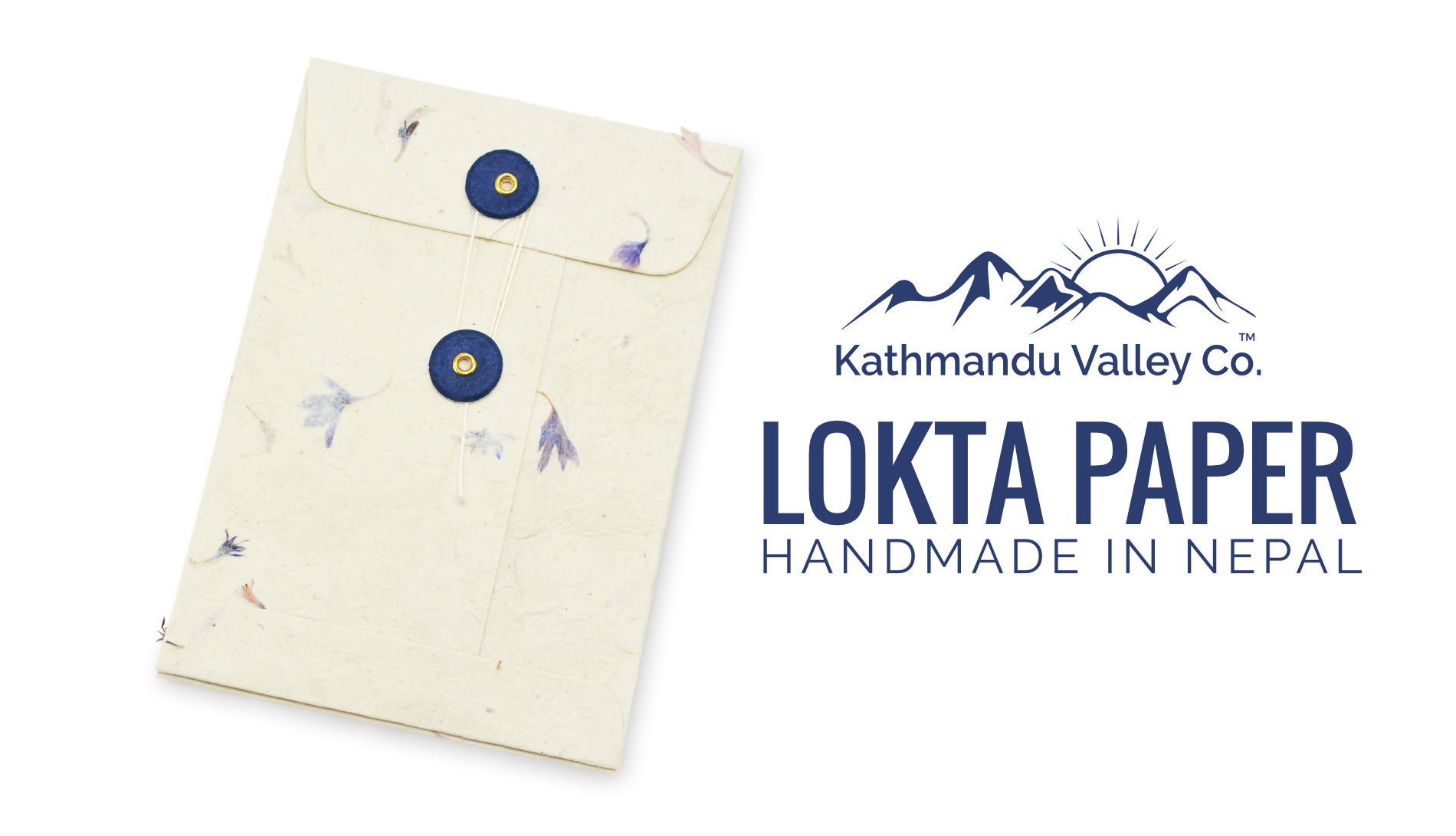 Handmade in the Himalayas
Give a special note, gift card, or cash in vintage style with handmade lokta paper folders with string-tie closure.

Artisans in Nepal have been crafting lokta paper for over one-thousand years. The paper comes from the inner bark of lokta bushes which grow high in the Himalayan Mountains.
Cuttings from the lokta bush are cooked into a pulpy mash and then spread by hand over boxed screens and set out to dry in the Himalayan sun. The fibers fuse creating one of the world's most unique papers.
When cut, the bushes quickly regrow, making lokta paper an eco-friendly, tree-free paper.

Choose from Natural Lokta, Cornflower Petals, or Titepati & Bougainvillea Petals.

Available in 4.5×6.5 inch, great for cash and gift cards, and larger 10×13 inches.

The envelope folders close with a string tie that can be trimmed to the desired length. 
Send a Unique Gift to Someone You Love
These vintage-style envelopes are available in both natural lokta, and lokta paper featuring real cornflower petals added during the paper creation process.
Made by hand, each envelope is a unique treasure, making them perfect for special occasions, events, gift cards, and heartfelt notes.
Available in Bougainvillea & Titepati, Cornflower, and Natural these envelope folders are a great way to send a special gift.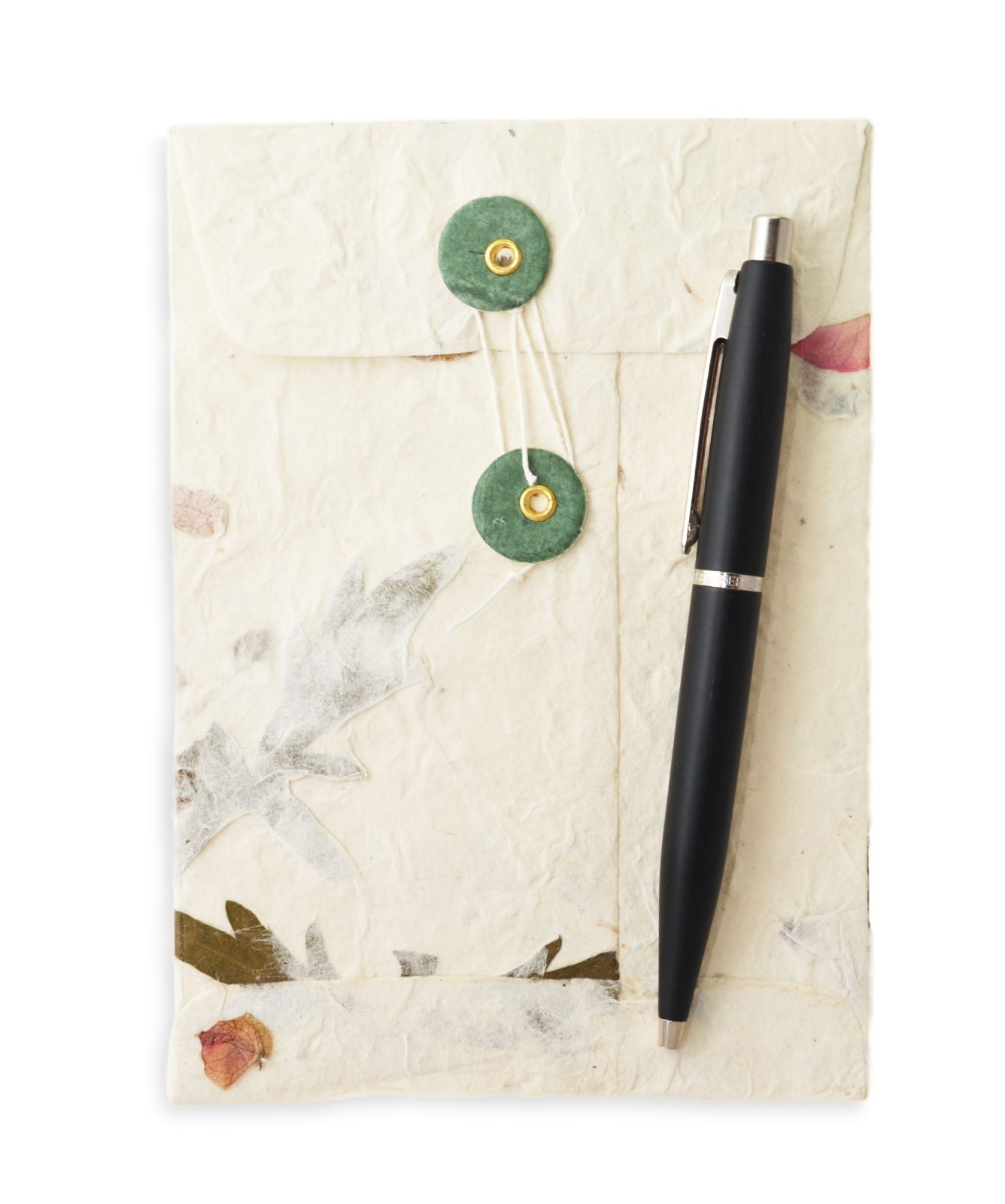 Featuring blossoms from the Bougainvillea and leaves from the Titepati plant give this folder a beautiful and unique look.
Each envelope is made by hand and truly one-of-a-kind.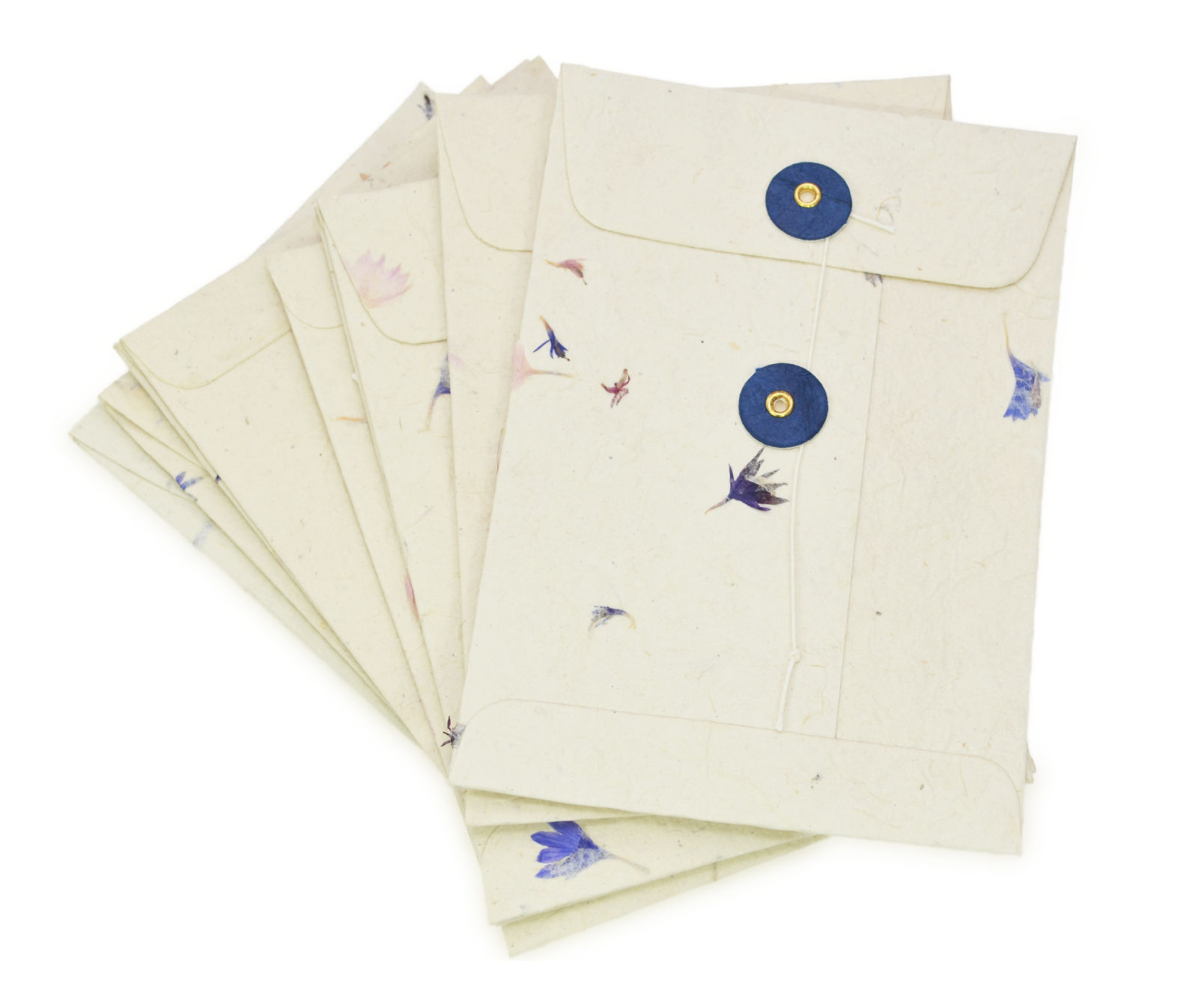 The unique Cornflower Envelopes feature real cornflower petals. The petals are dropped and spread into the lokta paper mix as the paper forms.
Each envelope is made by hand and truly one-of-a-kind.
These lokta envelopes are available in 4.5×6.5 inches, perfect for cash or gift cards, and small notes. Also available are the larger 10×13 inch envelopes.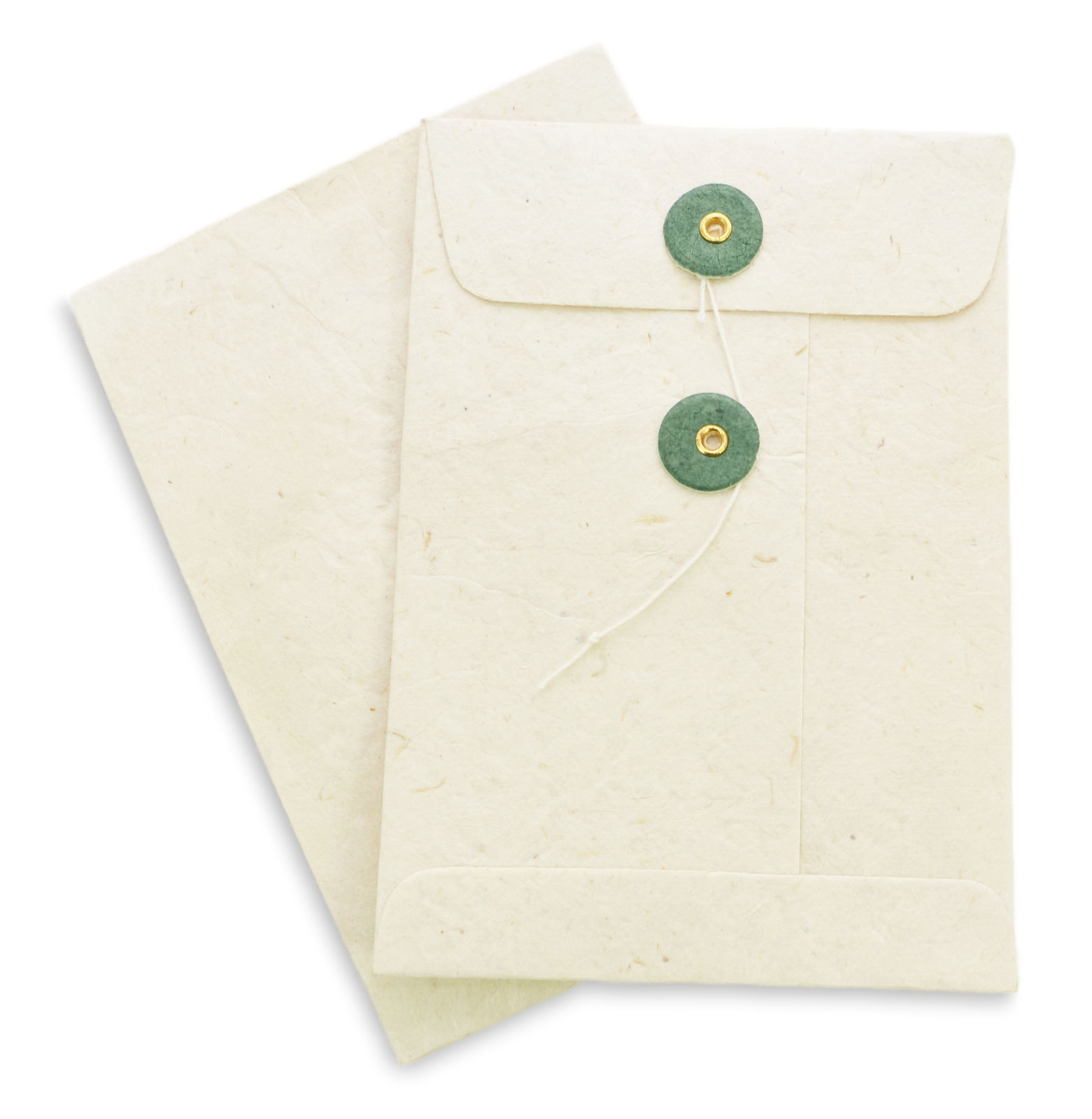 Thank You for Supporting Nepali Artisans
Thank you for helping to preserve a 1,000-year-old tradition in Nepali paper making.