The New Softcover Notebook from Kathmandu Valley Co.
From the high Himalayas, comes a new notebook. The Nepali Companion is unique in not only it's lokta paper pages, but also it's vegetable-dyed, lokta paper cover.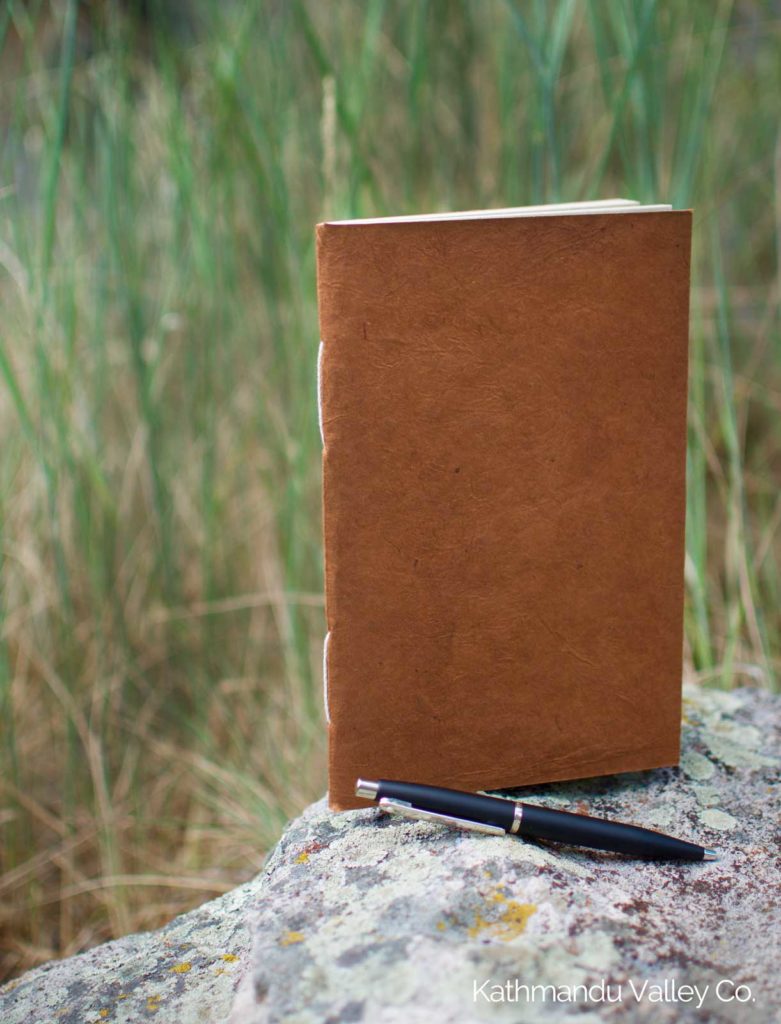 Nepali Companion Notebook – Medium, Terra Cotta
Journal on the Go
Perhaps you need a journal that's easy to take with you on a trip, as a field book, to a meeting, or to a class.
The Companion Notebook is a great choice because of it's slim design.
A Thousand-year Paper-making Tradition
Lokta paper has been a product of the Himalayas for over 1,000 years.
The paper in the Companion Notebook is handmade in the Himalayas. Read more about Lokta Paper.
Nepali Companion Notebook Size and Color Options
It's available in three vegetable-dyed soft colors: Terra Cotta, Sage, Dark Walnut.
Each color option is available in the following sizes:
Large: 8.5 x 11 inches
Medium: 5.5 x 8.5 inches
Small/Pocket: 3.5 x 5 inches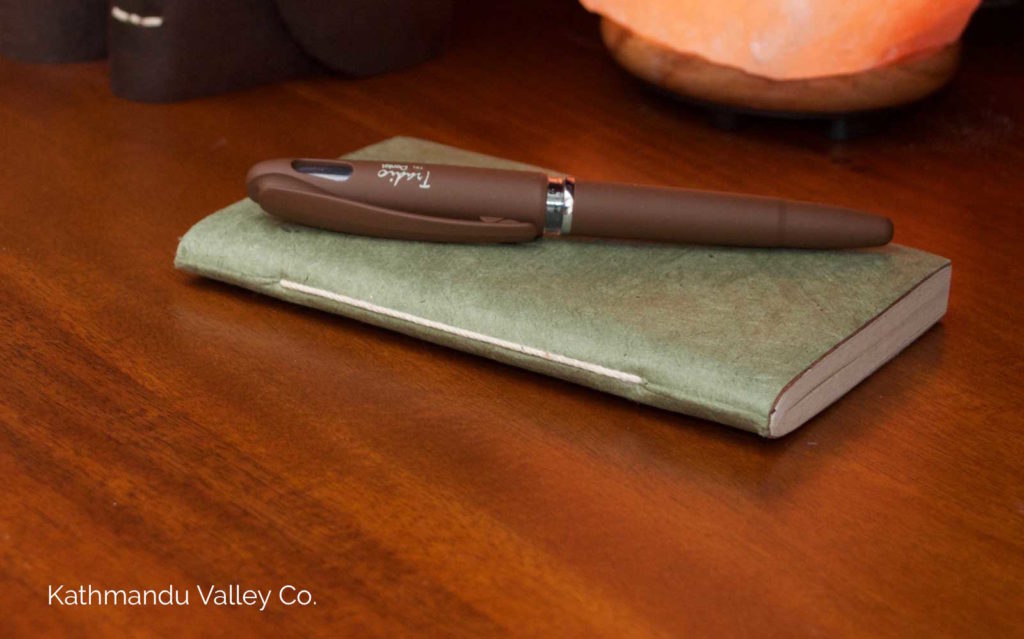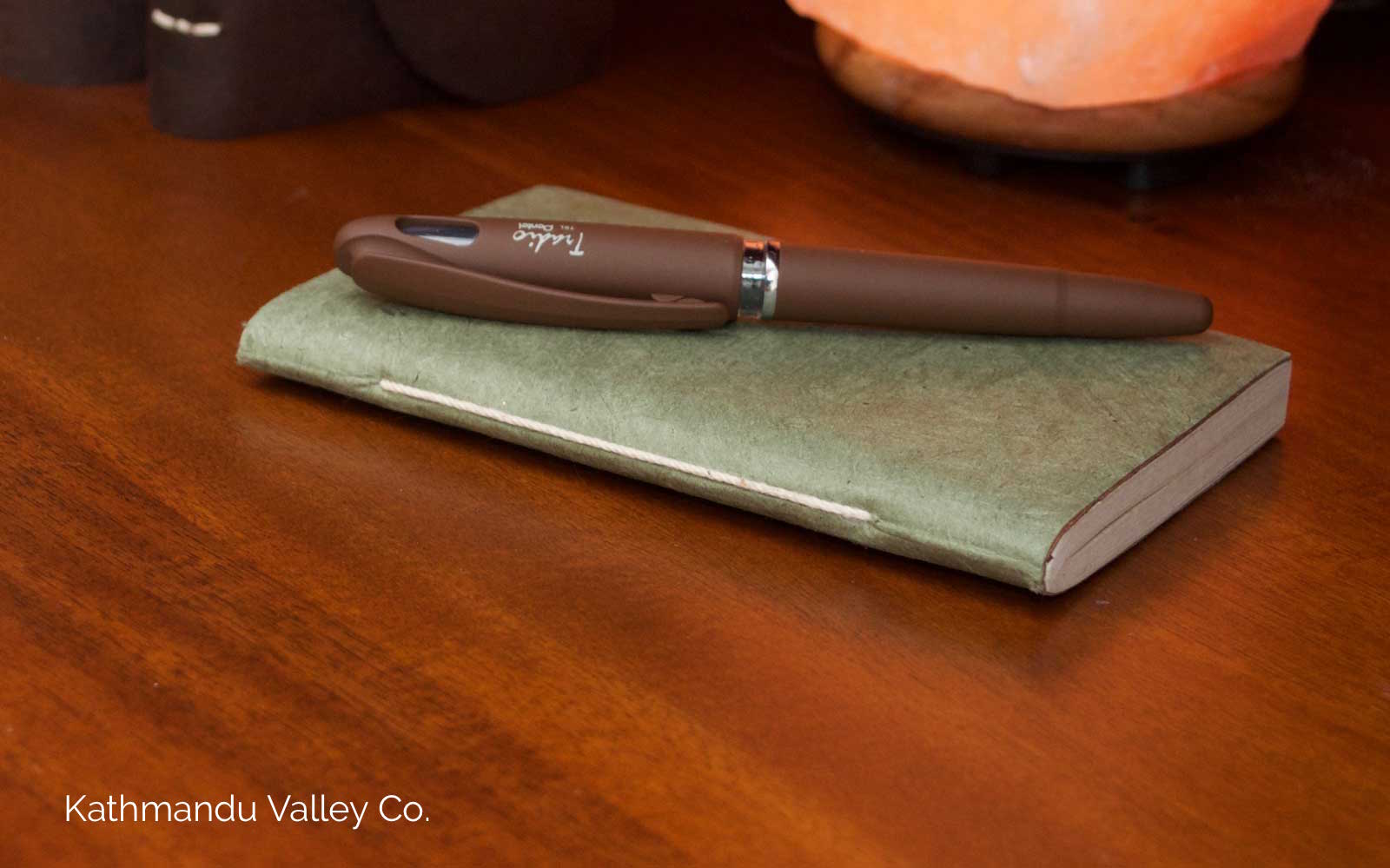 Nepali Companion Notebook – Pocket/Small, Sage
Plant-based, Vegetable-dyed Soft Covers
No two journals will be the same. The vegetable dye process is not like using synthetic dyes which can match a specific color number every time.
The vegetable dyes we use are mixed by artisans, not machines, and the colors can vary from batch to batch making each journal a unique creation full of character and individual style.
Choose your Adventure
This is a notebook you'll want to take with you to sketch, take notes, or to capture the moment with words or drawings.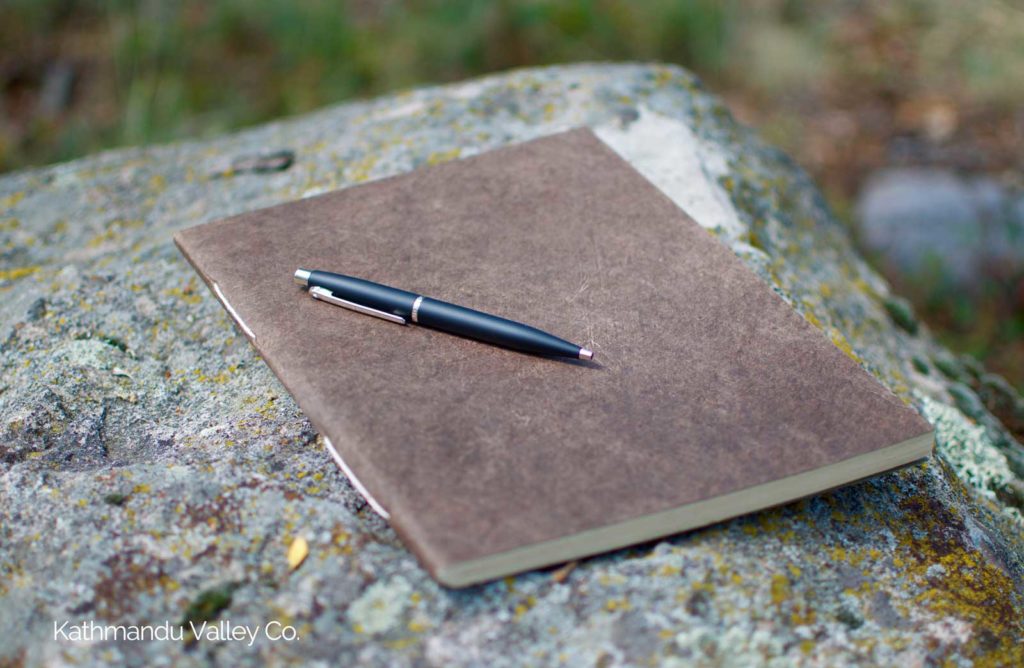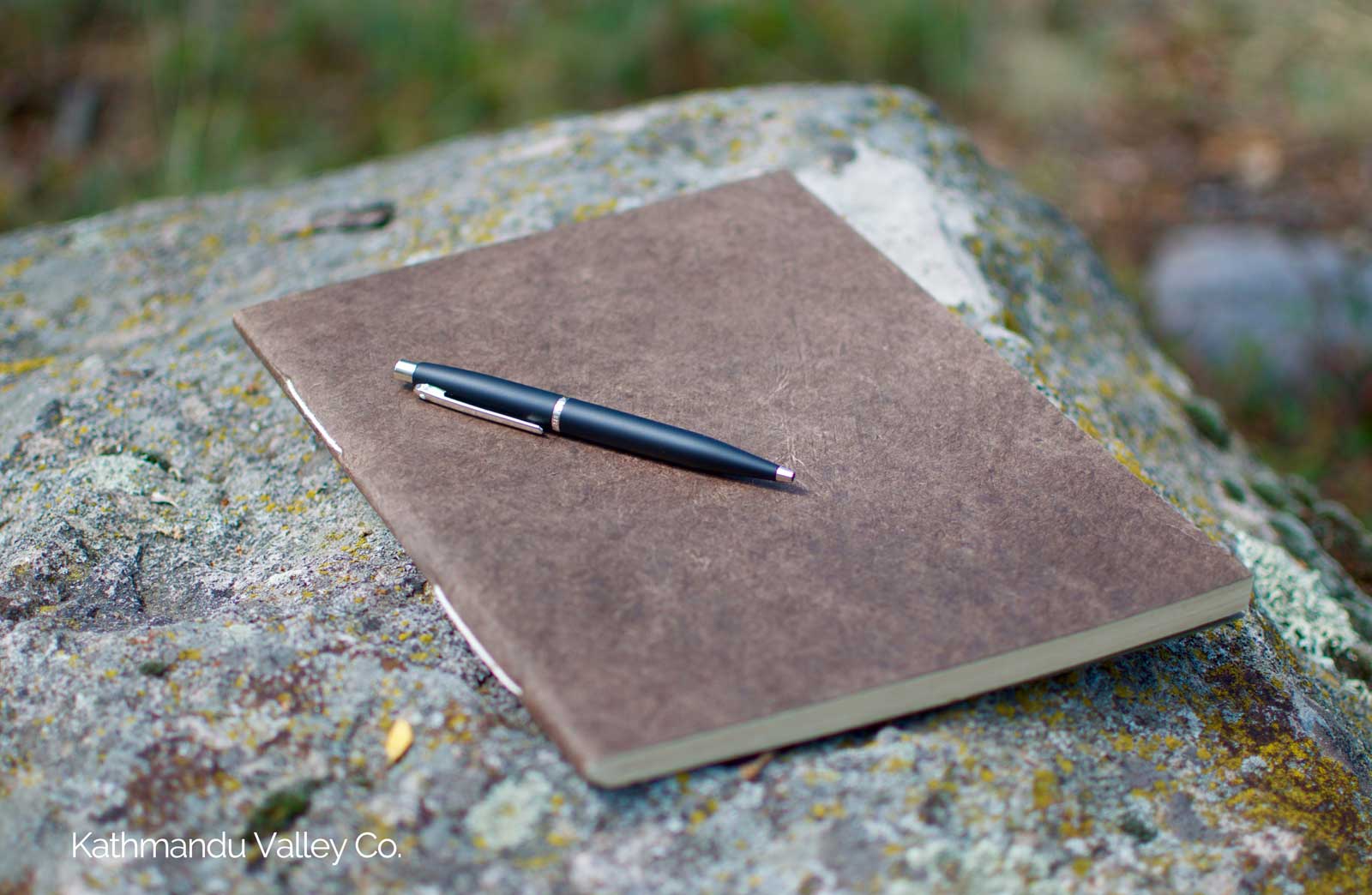 Nepali Companion Notebook – Large, Dark Walnut
Discover the Nepali Companion Notebook