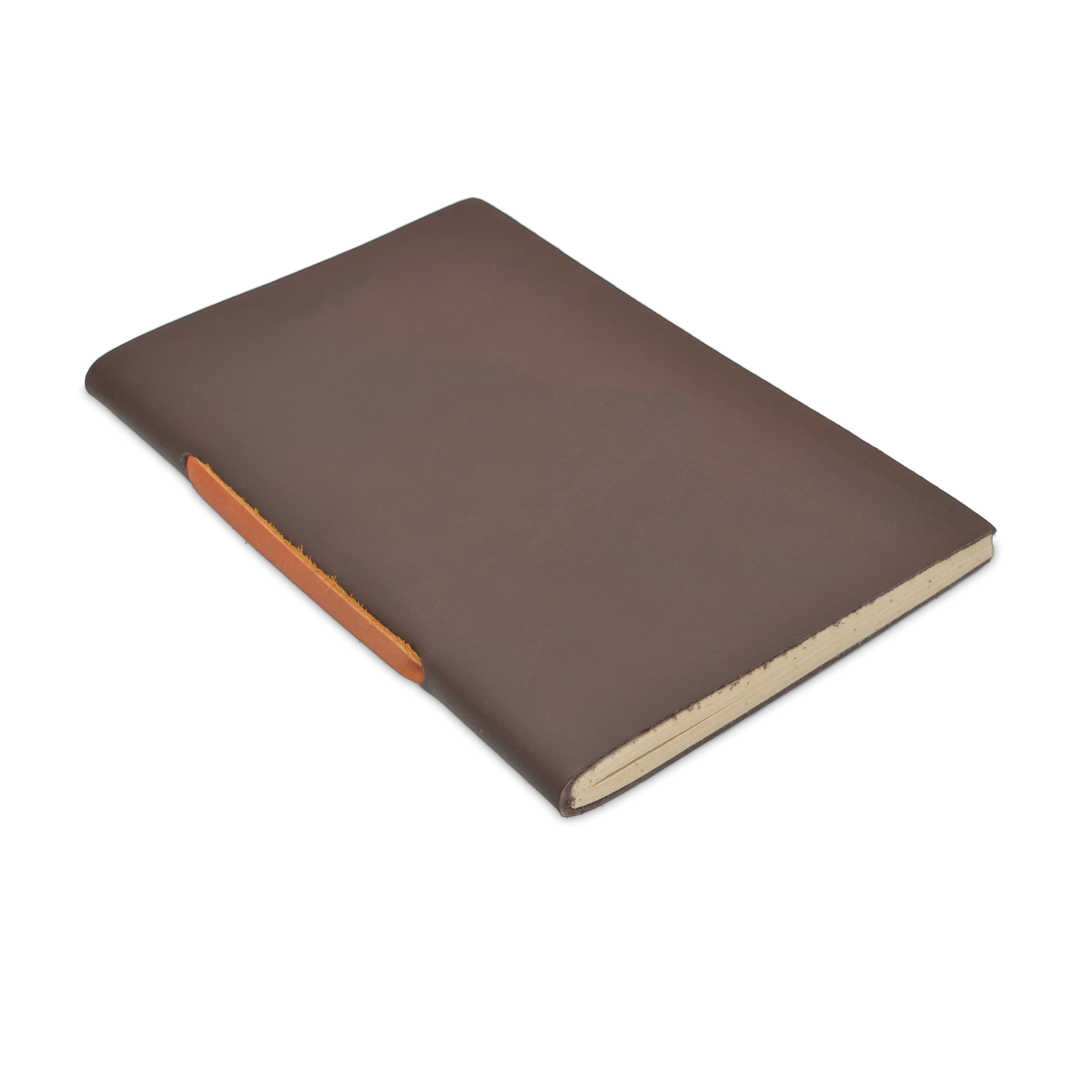 Nepali Field Book: Leather Notebook with Lokta Paper
Following a 1,000-year-old tradition in paper making by hand, our Natural Lokta Paper is the perfect alternative to regular paper, providing a one-of-a-kind feel for each handmade journal.
The paper is made by spreading pulp from the Nepali Lokta bush over boxed screens. The hardy paper forms as the fibers join together and dry in the Himalayan sunshine.

Lokta bushes grow on the southern slopes of the Himalayas of Nepal.

The leather is vegetable tanned using black walnut husks and mimosa bark.

Lokta bushes regrow quickly after being cut, regaining full height in 5-7 years.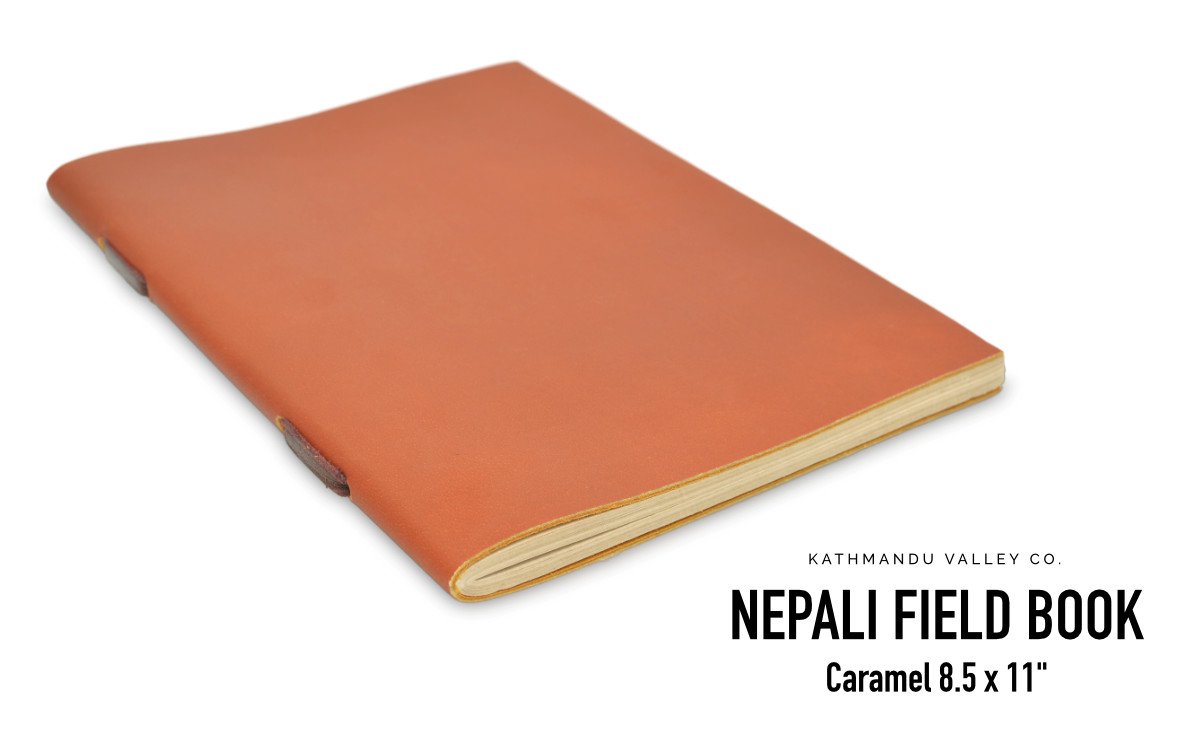 A Perfect Fit for Adventure
The slim form factor of the Nepali Field Book makes it a great companion for work at home or in the field.
The notebook is available in three sizes:
Large: 8.5×11″
Medium: 5.5×8.5″
Pocket: 3.5×5.5″
Each size is offered wiht a choice of Dark Walnut or Caramel Colors.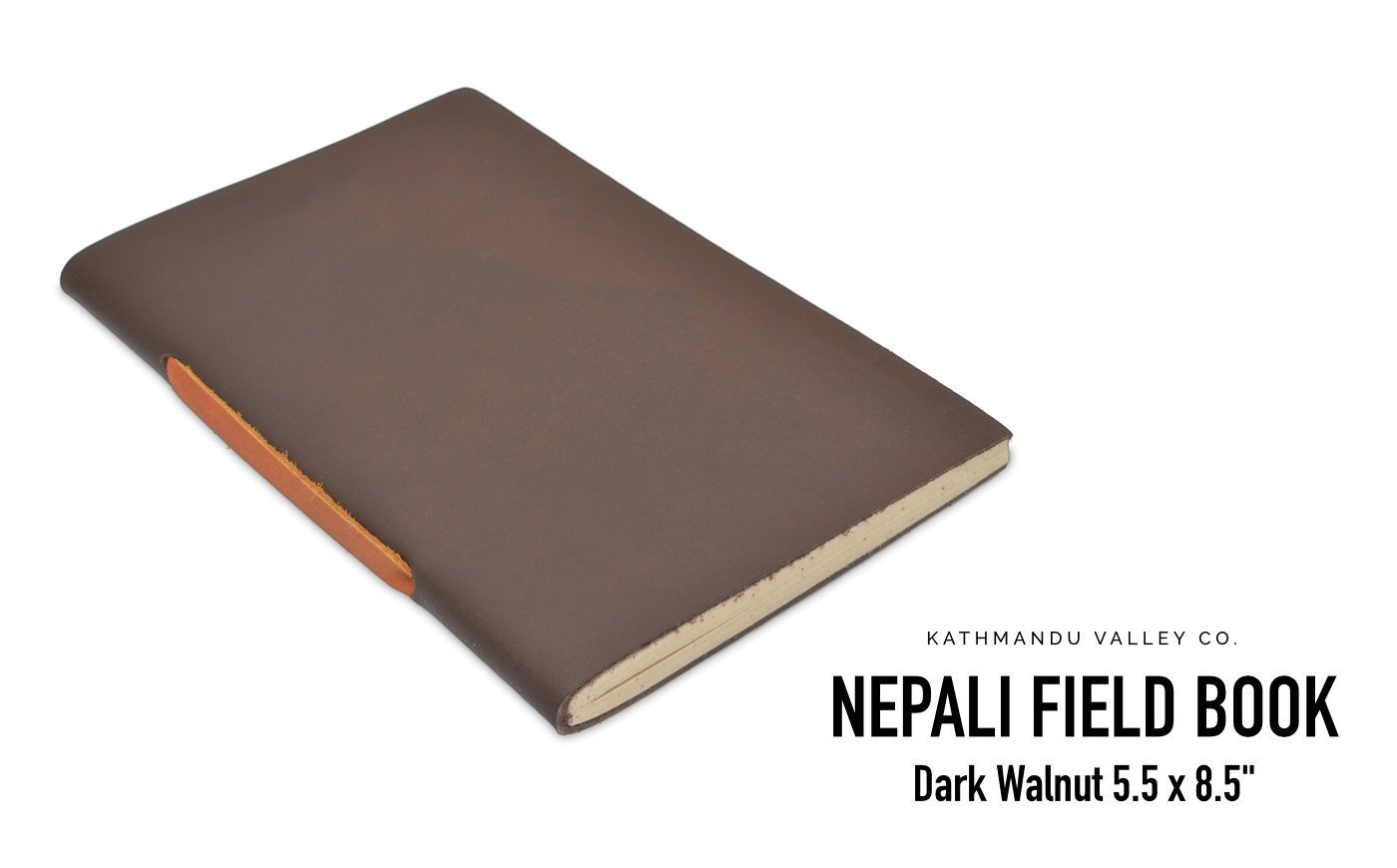 Lokta paper makes its way from the rural Nepali mountain villages to Kathmandu where it is hand-sewn into our journals. Each page contains natural flecks and texture unique to the art of hand-crafted Lokta paper.
Writing on Lokta paper is almost like stepping back in time and handling an important document.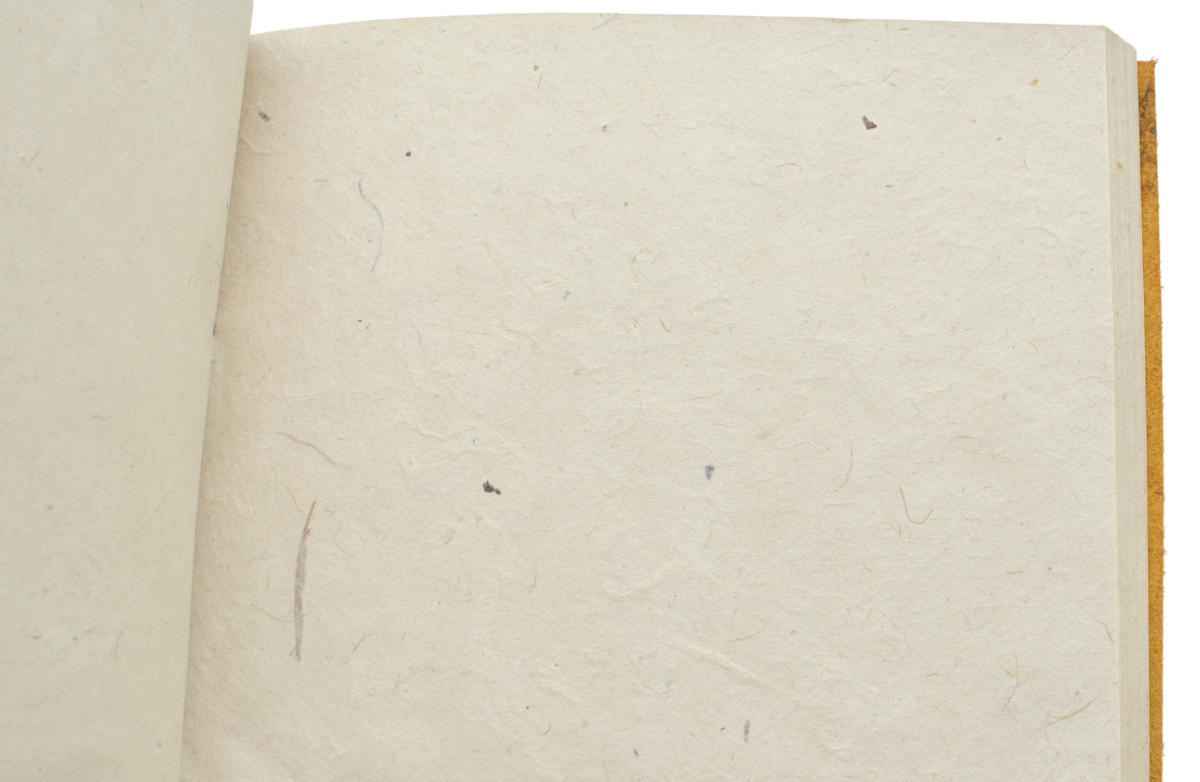 48 Pages (96 Front/Back)
Each Field book has 48 clean-cut pages (96 Front/Back) perfect for flipping through to find the right spot to capture a notation.

Bleach and Acid Free
Modern papers are bleached to gain greater brigtness, our 100% Lokta paper is bleach free and acid free. The paper is made following the 1,000-year-old tradition.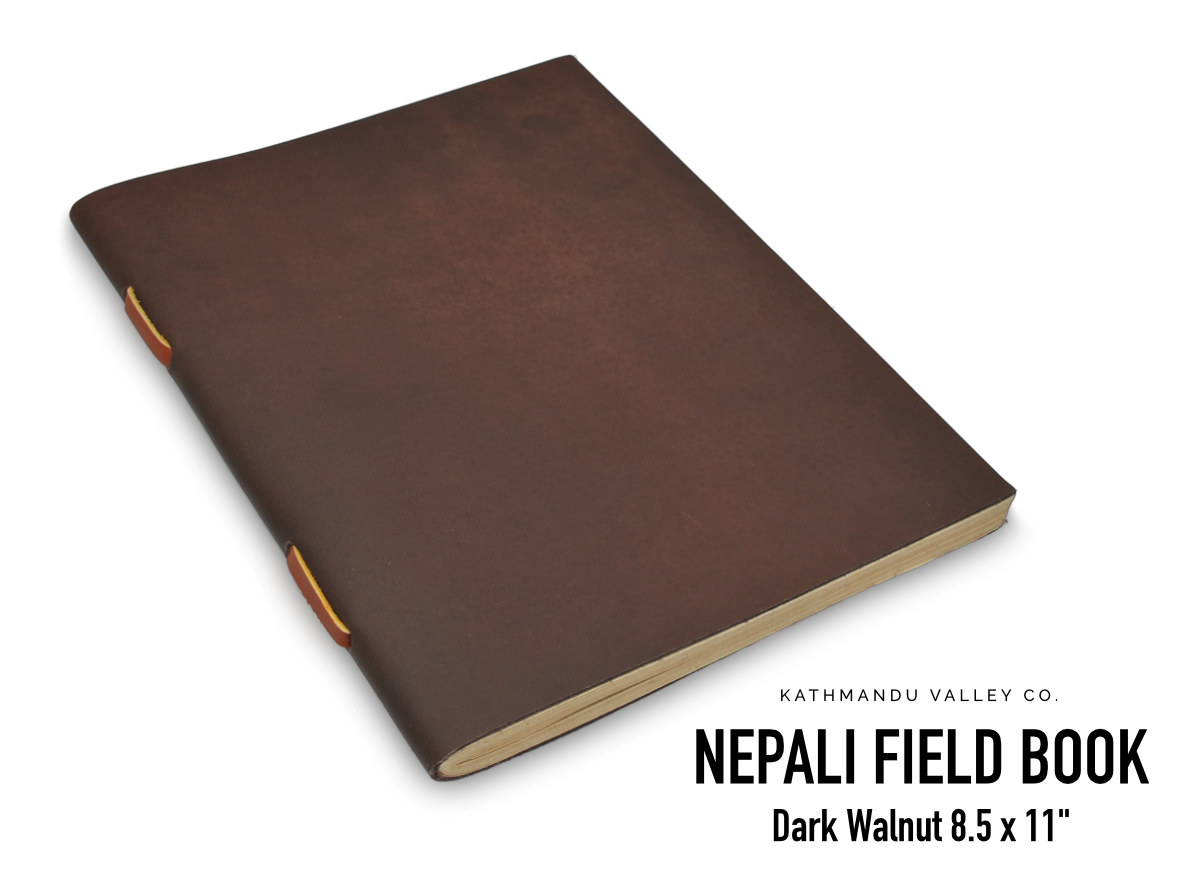 Help Support Talented Nepalese Artisans
Thank you for helping to preserve a 1,000-year-old tradition of Nepali paper making.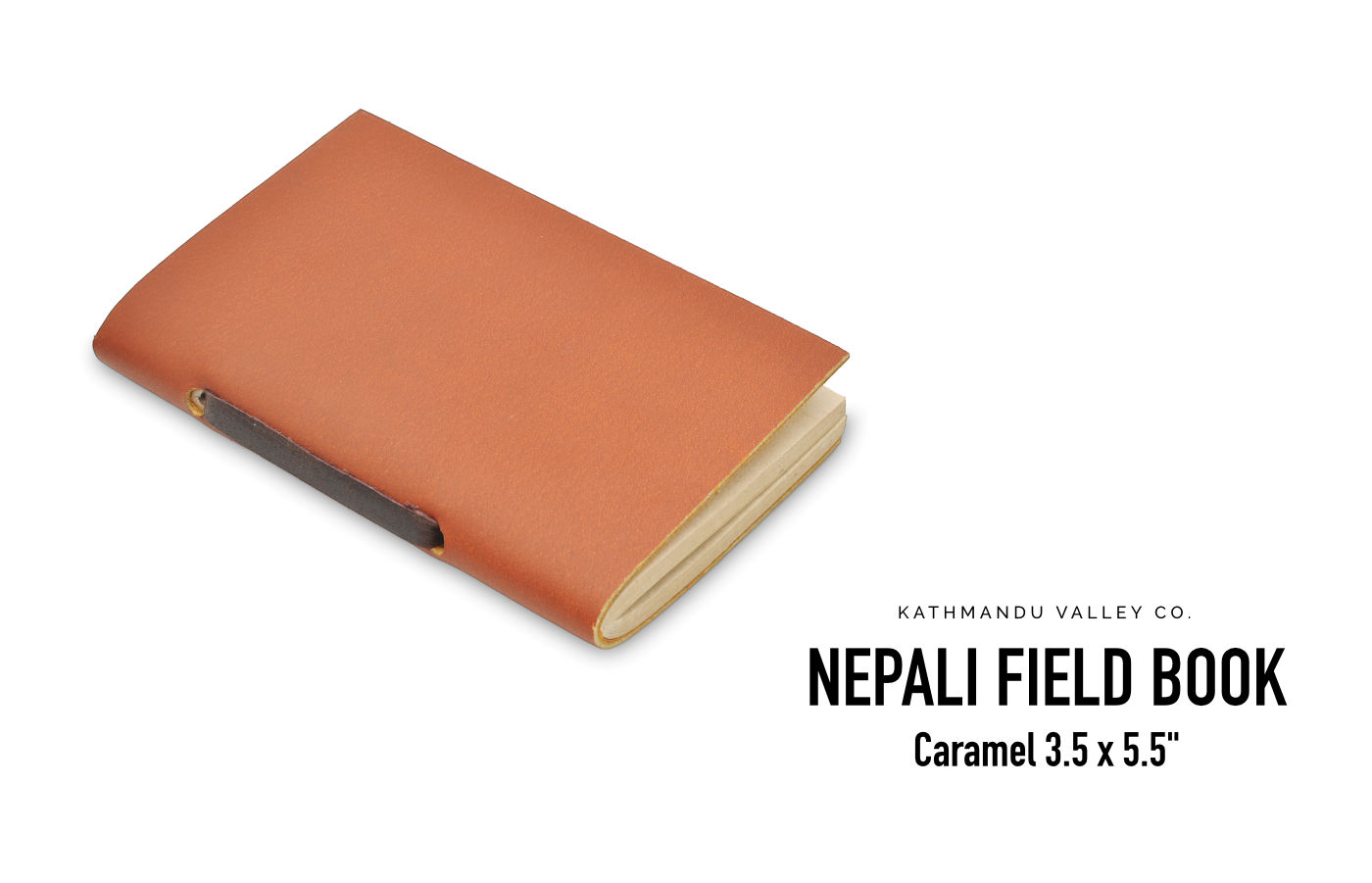 Include the Nepali Field Book vintage leather journal in your next adventure.