Beautiful Blue from Pink Flowers?
Indigo, a dye that's been used for centuries produces an incredible dark blue color. The dye is derived from the leaves (not the flowers) Indigofera tinctoria plant.
The leaves "are soaked in water and fermented in order to convert the glycoside indican naturally present in the plant to the blue dye indigotin" (Wikipedia: Indigofera tinctoria). This dye is used in our 100% Lokta Computer and Printer Paper which creates a one-of-a-kind blend of color, tradition, and use for the modern age.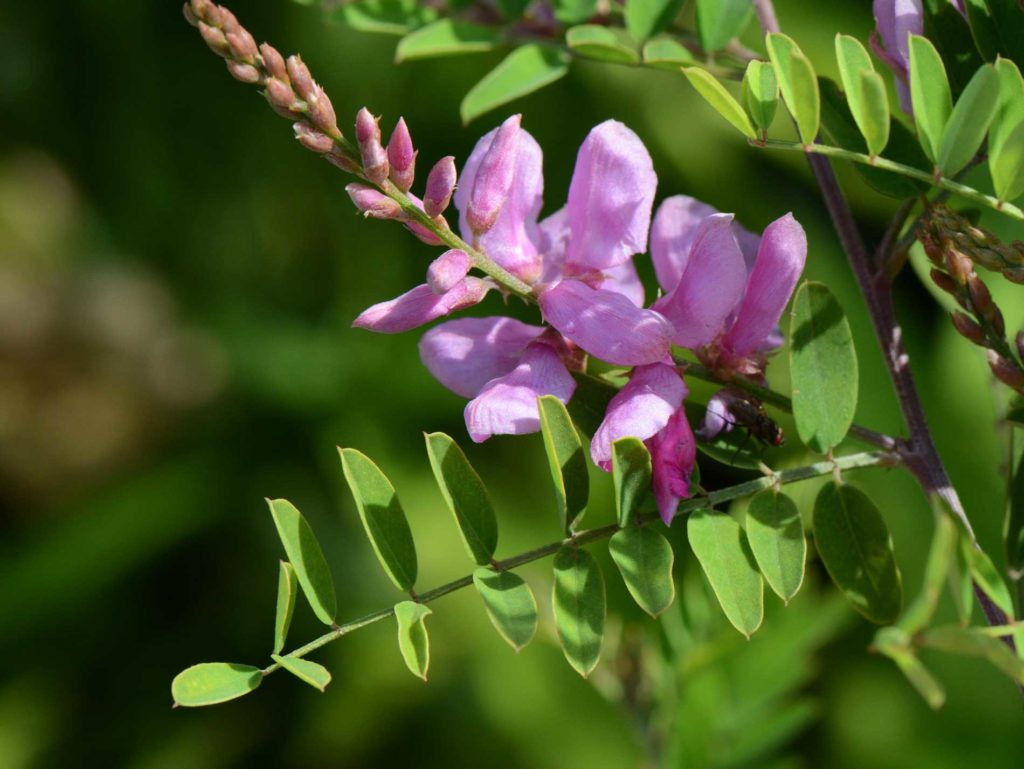 Indigofera tinctoria by Pancrat CC-BY-SA-3.0
Use it for Printing, Crafts, Scrapbooking or Origami
The sheets are 8.5 x 11 inches and can be used in special scrapbooking projects, copy paper, crafts, or even origami. The paper is designed for use in laser and inkjet printers, and makes any project special.
As computer printer paper, the indigo paper provides a distinct look, and the natural texture and natural flecks from the Lokta bush add to the uniqueness of each page.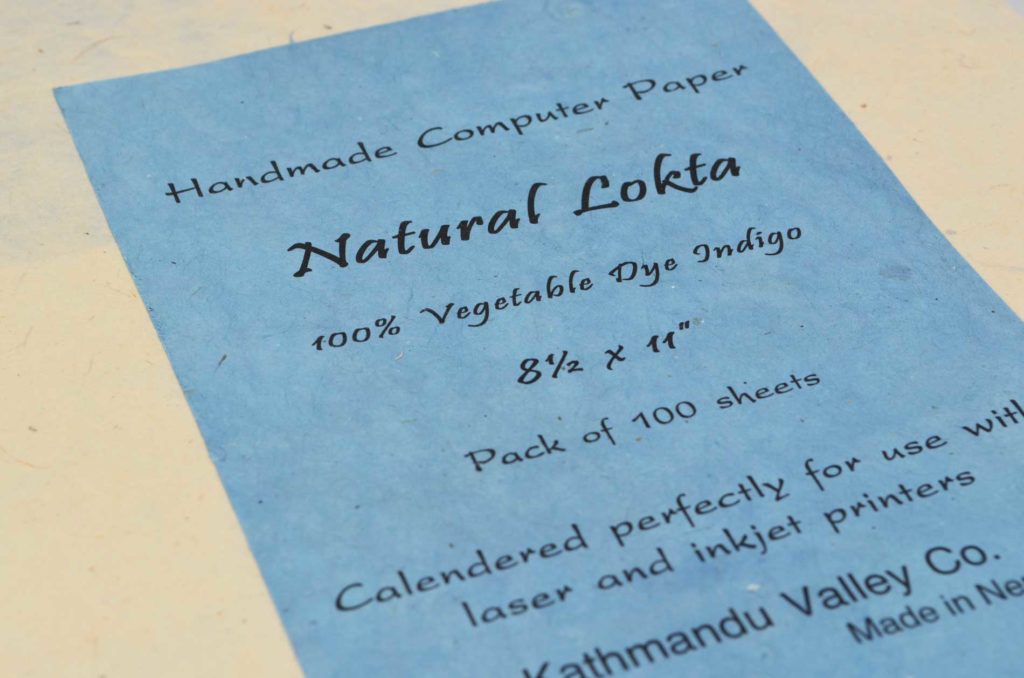 An Ancient Tradition for Modern Use
Lokta computer paper is a recent addition to an ancient tradition of handmade paper-making in Nepal. The paper is made from the inner bark of the Lokta bush.
The bush grows on the southern slopes of the Nepali Himalayas. Cuttings are made from the bush, which allow the bush to continue to live and grow back to full height, making it a renewable non-tree paper.
The inner bark is cooked into a mash and then set to dry on boxed screens. This process has been employed by artisan paper makers in Nepal for centuries. The oldest surviving example of Lokta paper dates back over 1,000 years!
Two Sides to Every Lokta Page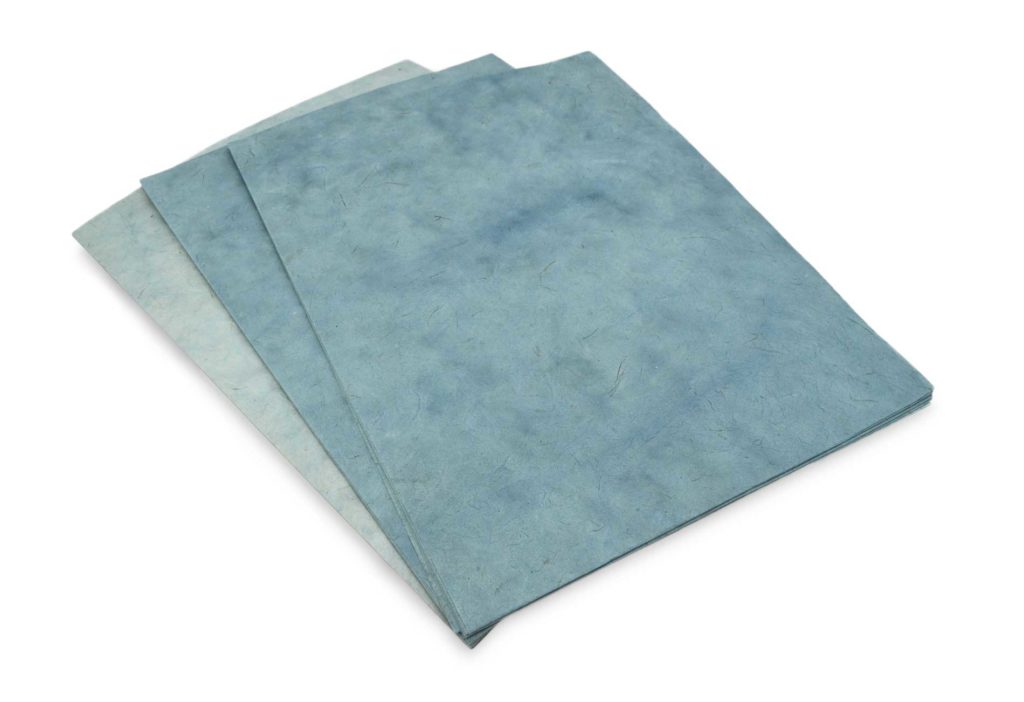 Each individual sheet has two sides that differ slightly in texture and color due to the hand-made nature of the production process.
The Texture: One side of the page is smoother, and more uniform with a slight texture to it due to the screen that it rested against when the paper formed.
The other side has much more character and is a bit "bumpy" as the it is the "sun-kissed" side that dried in the open air. The texture has been described as almost fabric like.
The Indigo Dye: Whole sheets of the paper are dyed with indigo and set against a drying platform to dry. One side of the paper naturally becomes darker as it is exposed, and the other side slightly lighter.
Available in Packets of 25 Sheets or 100 Sheets
The paper is available in packets of 25 (pictured below) and 100. The 100 pack is actually wrapped in a lokta paper packaging.