Handmade Lokta Printer Paper (Sarne)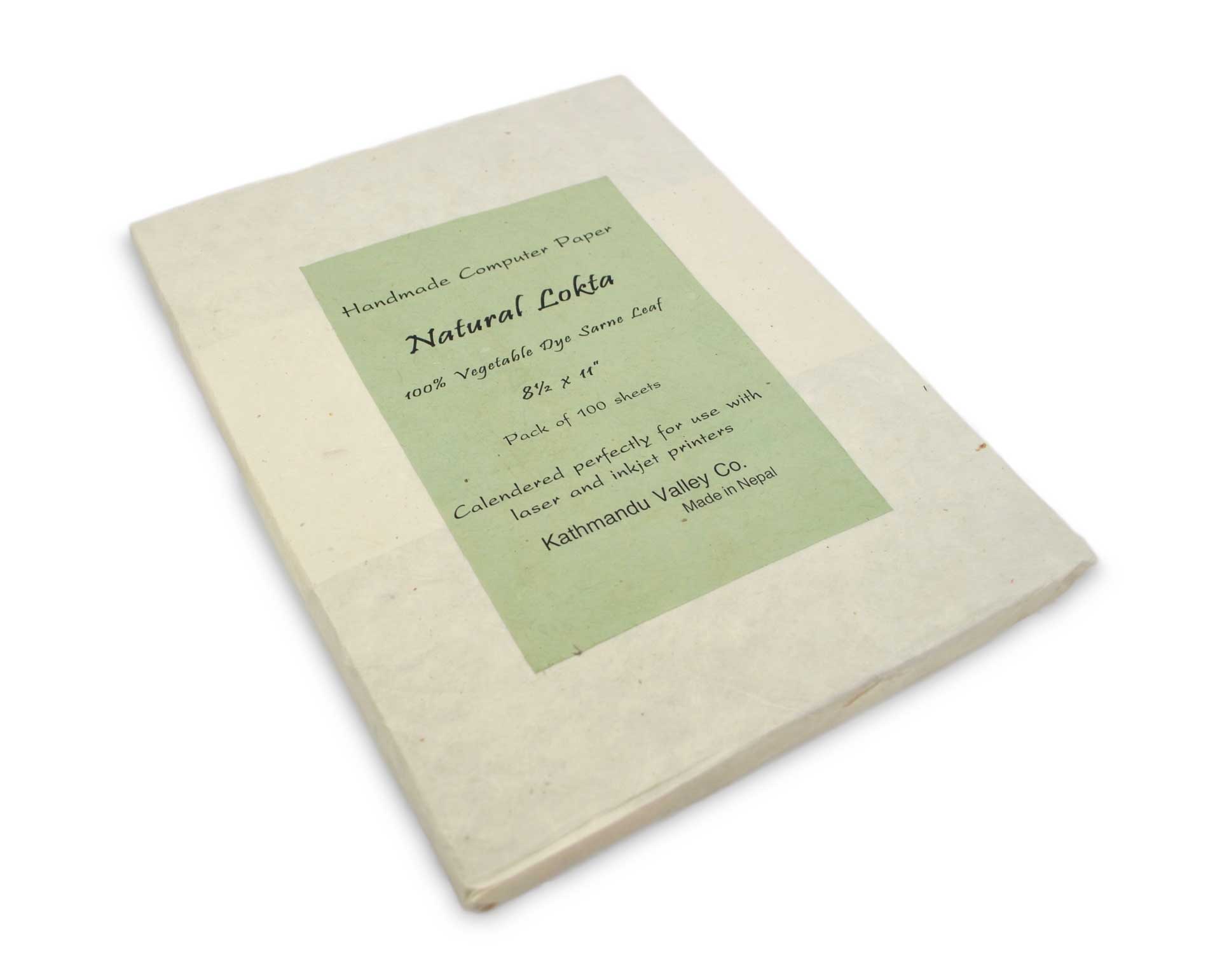 Handmade in the Himalayas
Handmade Natural Computer Paper
Vegetable-Dyed
Lokta paper is one of the world's most unique papers. Tree-free, and made by hand, Lokta paper supports a 1,000-year-old tradition of paper making in Nepal.
The paper comes from the Lokta bush which grows on the southern slopes of the Himalayan mountains in Nepal.
Cuttings from the bush do not destroy it, and the bush can grow back to full height in 5-7 years making it a sustainable resource for paper making.
This process also supports the economic growth of small villages that reside in the mountains of Nepal.

Lokta bushes grow on the southern slopes of the Himalayas of Nepal.

Vegetable dyes used anciently and coveted for their distinctive colors.

Lokta bushes regrow quickly after being cut, regaining full height in 5-7 years.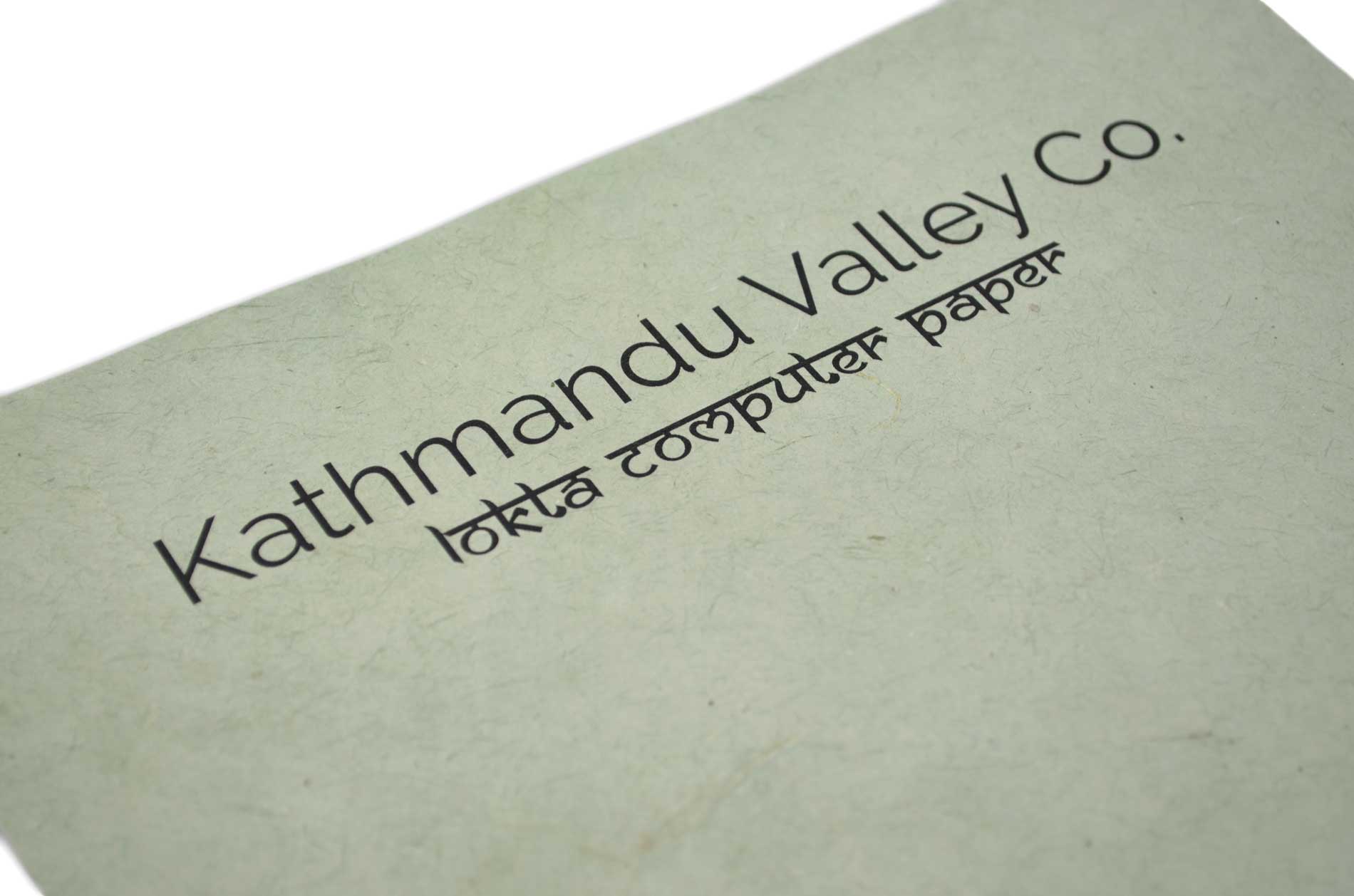 Made For Inkjet and Laser Printers
Vegetable-Dyed with Natural Sarne Leaf
Using a traditional dye from the Sarne leaf, the vegetable-dye process produces a beautiful green.
The sheets are immersed in the natural dye and the set to air dry against metal sheets. This process naturally produces a dark side and a light side to each sheet. Due to the handmade process and natural coloring, the paper color can vary slightly from batch to batch and season to season.

Packet of 25 Sheets
The 25 sheet packet is packaged in clear packaging with a wrap-around lokta paper label.

Packet of 100 Sheets
The 100 sheet packet is fully packaged in a lokta paper wrap.
Help Support Talented Nepalese Artisans
Thank you for helping to preserve a 1,000 year old tradition in Nepali paper making and helping to support those affected by the earthquake that struck Nepal on April 25, 2015.