Handmade Natural Computer Paper – Vegetable-Dyed
Today's computer paper uses pulp from trees that must be cut down and the pulp bleached.
Lokta paper uses fibers derived from lokta bushes that grow on the high slopes of the Himalayan mountains. The bushes are not killed, but cut and grow back to full height in about 5 years. It's a renewable, non-tree alternative, making it a special choice of Natural Printer Paper.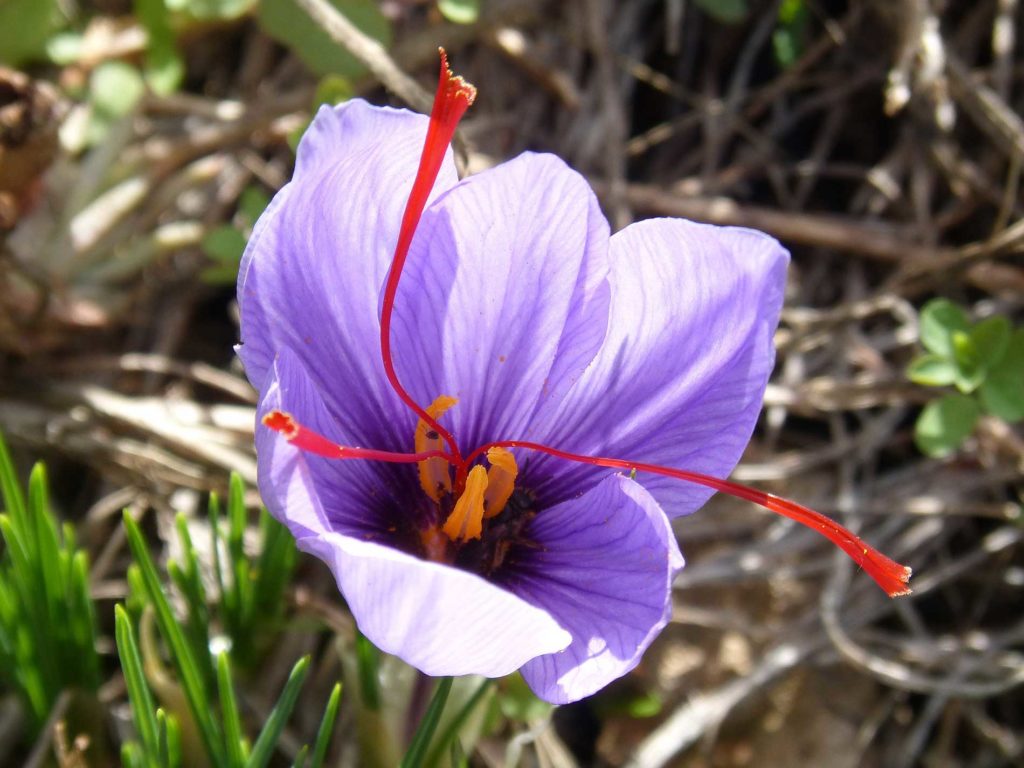 Vegetable-Dyed with Natural Saffron
The rich yellow color is derived Natural Saffron, a traditional dying process dating back centuries in the Himalayas. Deep saffron color is often associated with sacrifice and a "quest for light."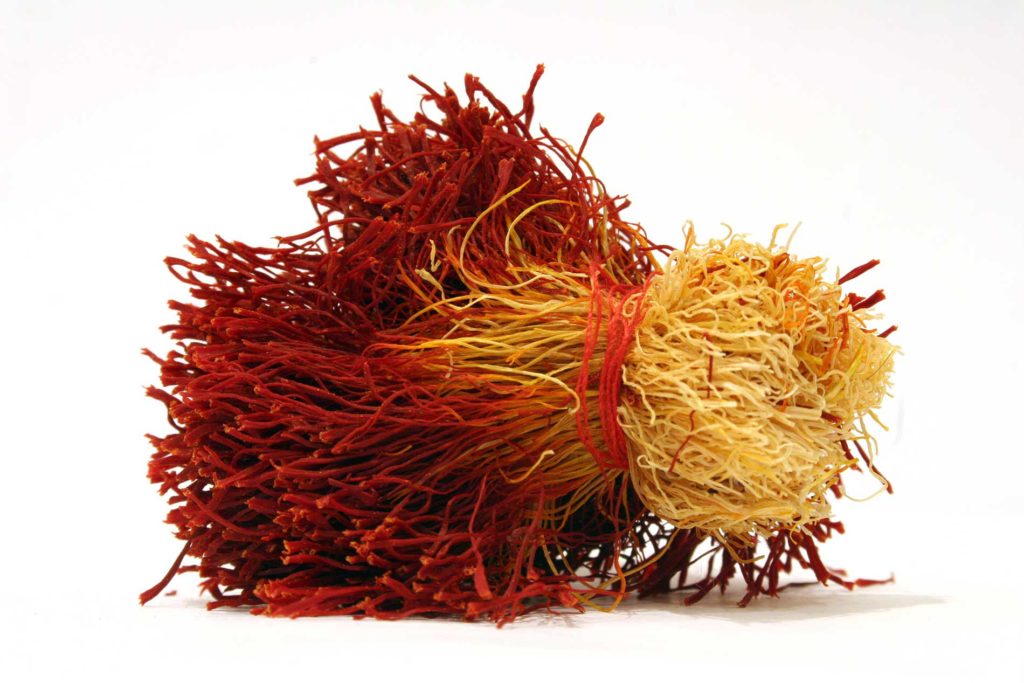 Saffron photo by Safa Daneshvar CC BY 3.0
This natural saffron dye is used to create the rich color in the Lokta Paper.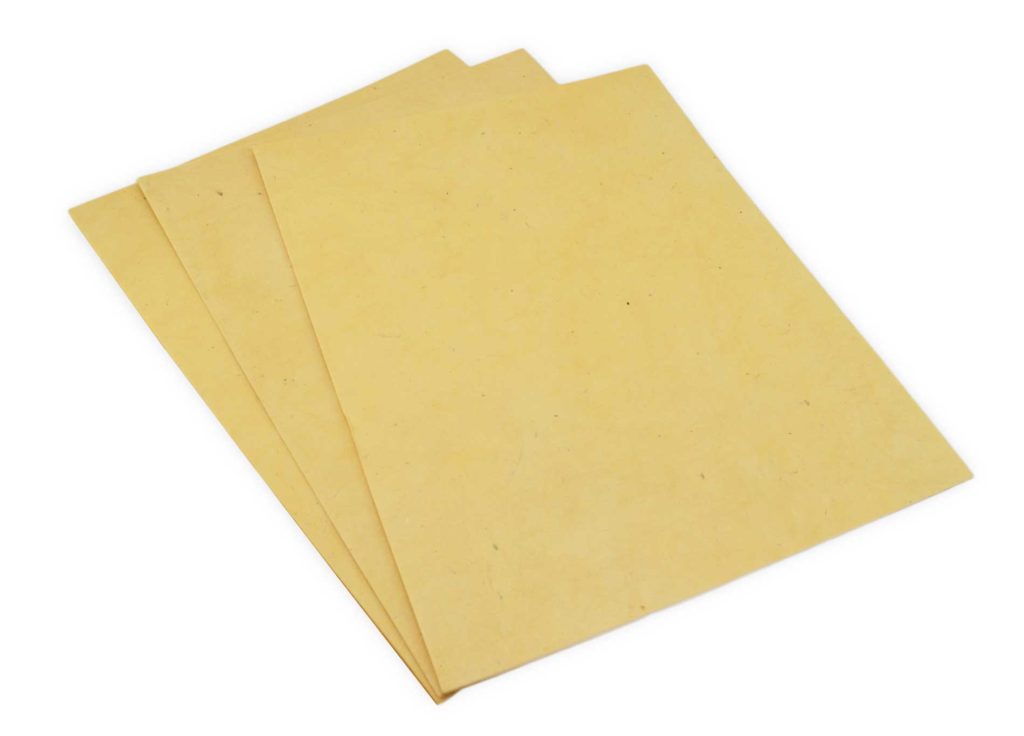 Truly Unique and Eco-Friendly Computer Paper
Lokta bushes are not destroyed when the branches are collected for Lokta Paper creation. Lokta bushes grow back to full high within 5-7 years creating a sustainable process.
Because the paper is 100% Lokta, the pages contain the natural flecks from the outer bark of the lokta bush. This gives a natural feel to each page and makes each page unique.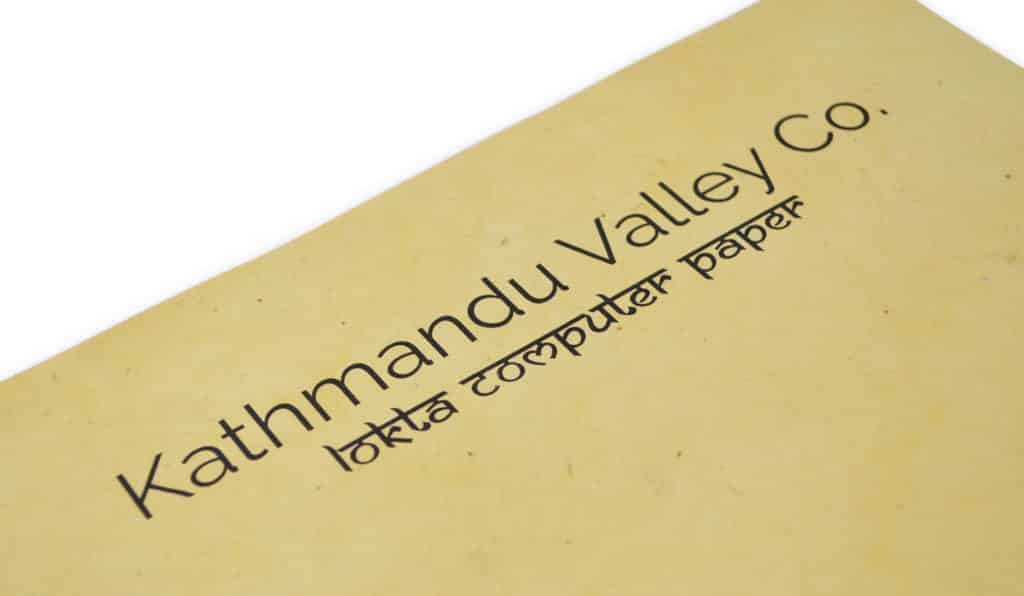 8.5 x 11 Inches Natural Printer Paper Sun-kissed in the Himalayas
The inner strips of the lokta bush are cooked into a soft mash and then spread by hand across boxed screens. The screens dry in the Himalayan sun, the paper forming in the process in large sheets. The sheets are cut to 8.5 x 11 inches.
Each page has two sides. The side that faced the boxed screen has a smooth textured feel to it, while the sunkissed-side retains the natural texture of the paper as it settled and the fiber fused, creating the paper.
1,000-Year-Old Tradition in Paper Making
Lokta paper has been made in the Himalayas for over 1,000 years. The texture is different from modern papers and has been described as fabric like.
Help Support Talented Nepalese Artisans
Thank you for helping to preserve a 1,000 year old tradition in Nepali paper making and helping to support those affected by the earthquake that struck Nepal on April 25, 2015.