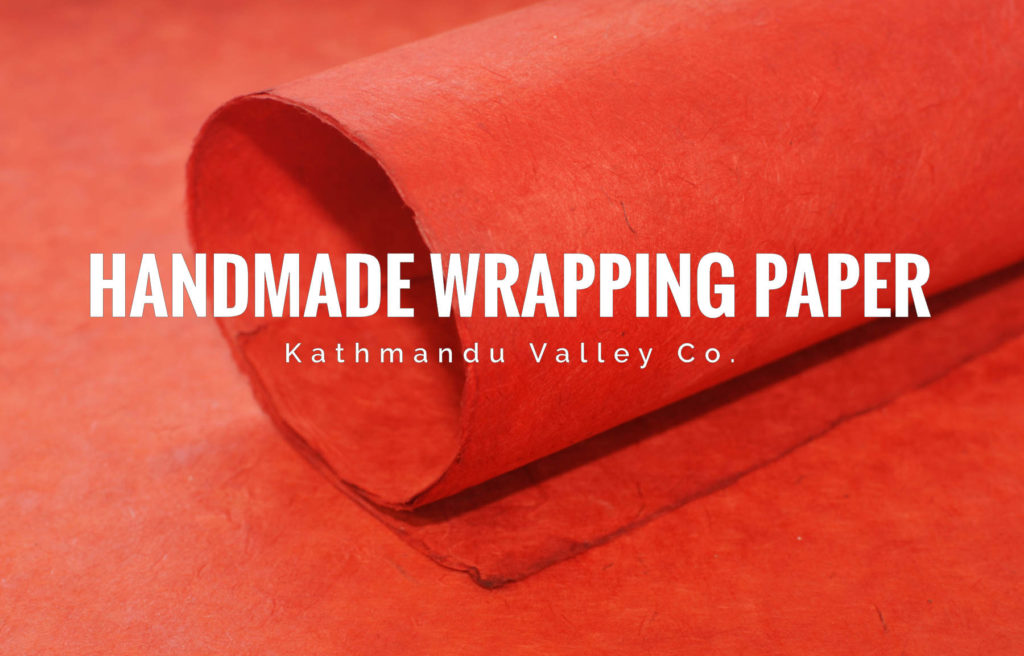 Vintage wrapping paper is a great way to add a unique touch to a special gift.
Great for holidays or special occasions, the paper can also be used for crafts or scrapbooking projects.
Handmade in the Himalayas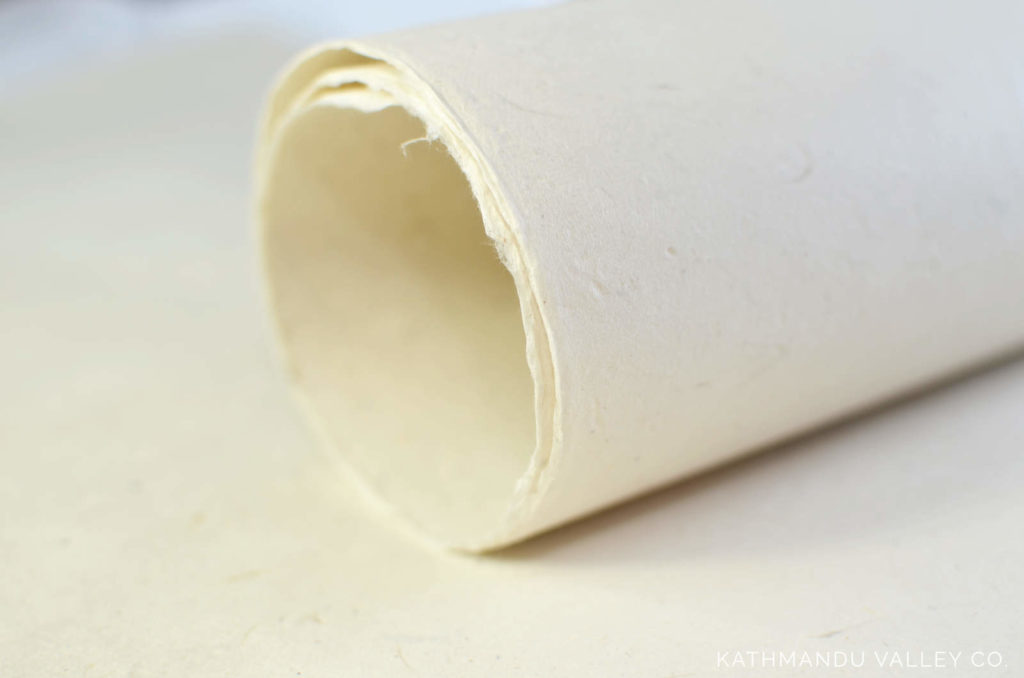 The paper follows an ancient tradition of handmade paper making in Nepal.
Cuttings from the lokta bush are stirred in hot water until the fibers separate. The resulting pulpy mash is then spread by hand across boxed screens which are set to dry in the Himalayan sunshine.
The drying process helps lock in the fibers into position, making the paper sheets.
The paper measures 20×30 inches and comes in packs of 10 sheets.
Multiple Color Sheets
The paper is available in natural as well as solid colors and prints.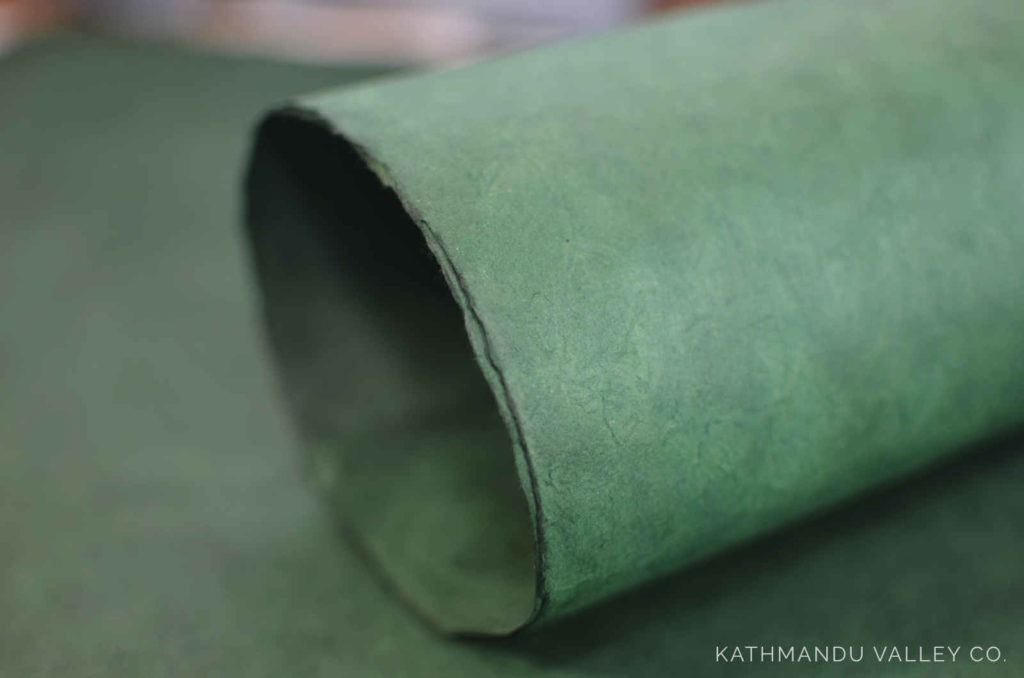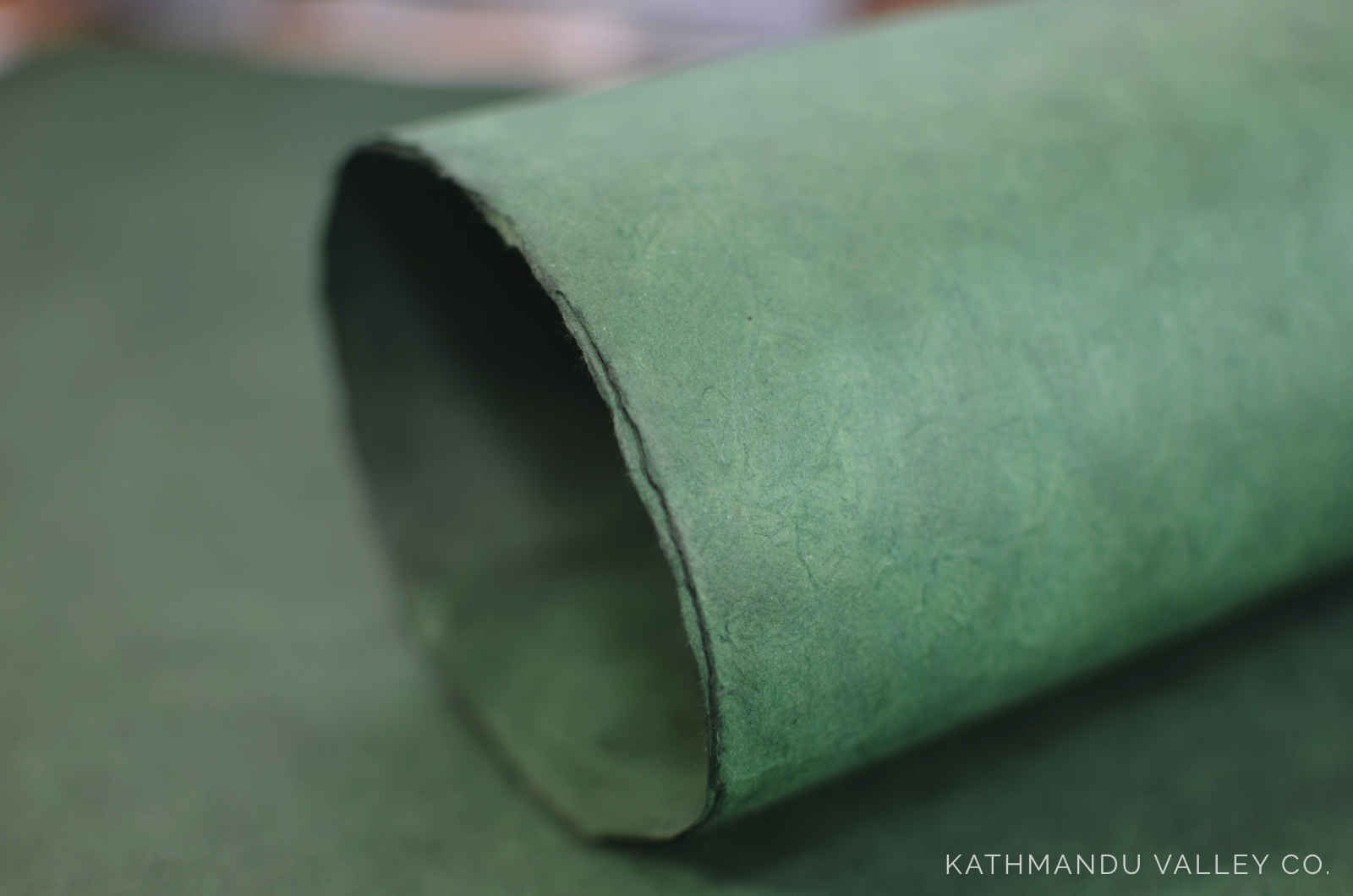 Reusable, Natural Wrapping Paper
With careful wrapping, and taping, the gift wrap can be reused or repurposed. Lokta paper is a tough paper, and if a gift is opened where it is taped, the paper can be used again for wrap, or for origami, or other projects.
View the Selection of Wrapping Paper
View our Handmade Lokta Wrapping Paper