It's that time of year again, and Kathmandu Valley Co. is rolling out some exciting specials on our handmade lokta paper items.
Why Makes Lokta Paper Special?
Lokta paper comes from the high Himalayas of Nepal with bushes growing on the southern slopes. When properly cut, the bushes quickly regrow, making a sustainable source for this tree-free paper.
The inner bark is cooked in vats which creates a fine pulp which is then spread by hand across boxed screens.
The paper forms in the Himalayan sunshine.
Holiday Specials for a Limited Time
For a limited time, and while supplies last, save on these handmade lokta paper items.
Pocket Envelopes with String-Tie Closure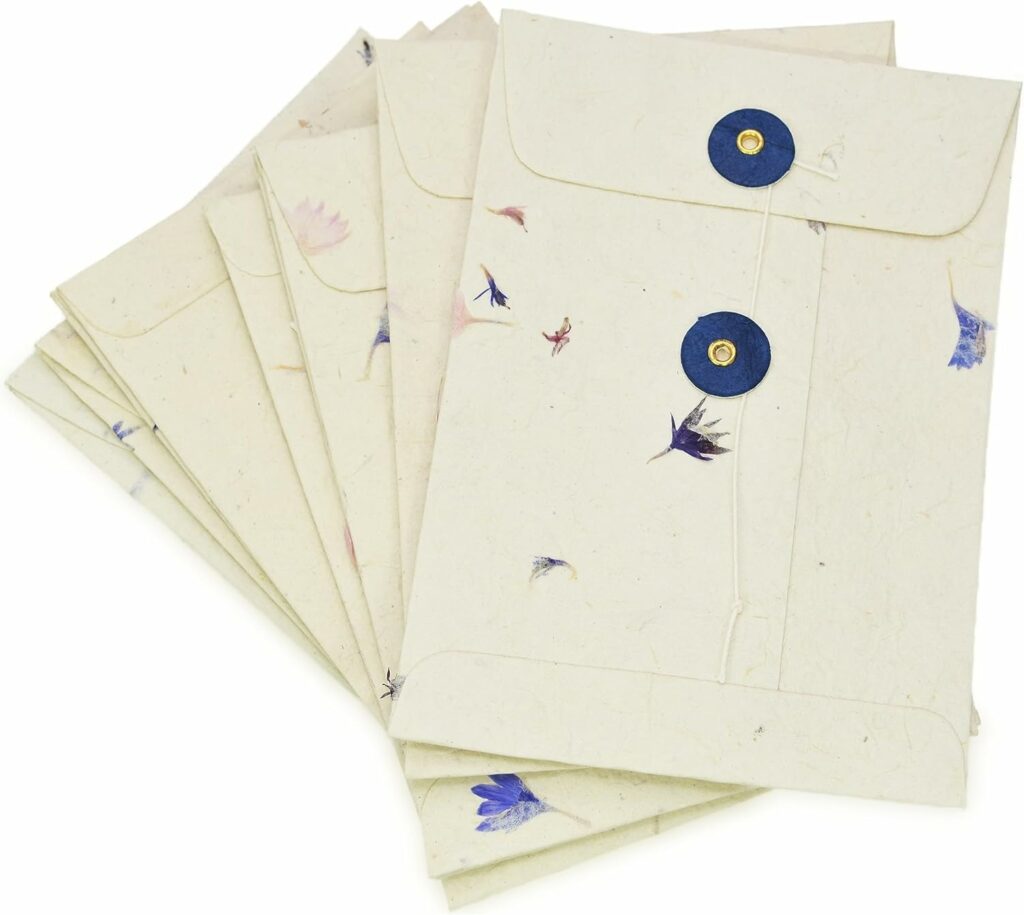 Give a gift card with a little extra something. These handmade lokta paper envelopes are a great way to give gift cards or cash. They're also great for storing small items or cards!
4×6 Inch Handmade Lokta Card Stock with Cornflower Petals and Matching Envelopes Bundle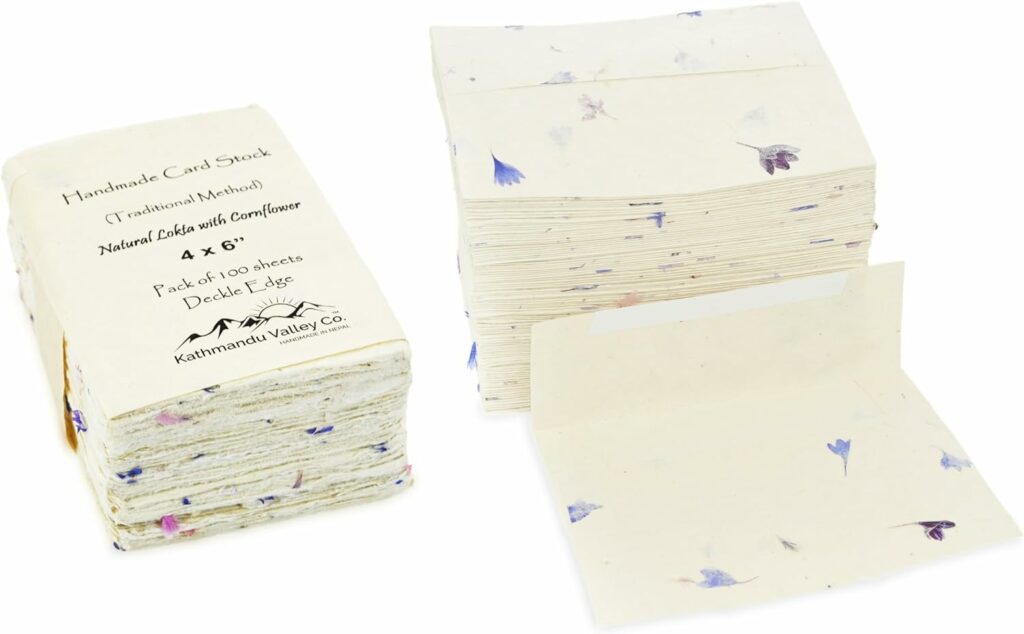 Save on Handmade 5×7″ Lokta Card Stock with Bougainvillea and Titepati Leaves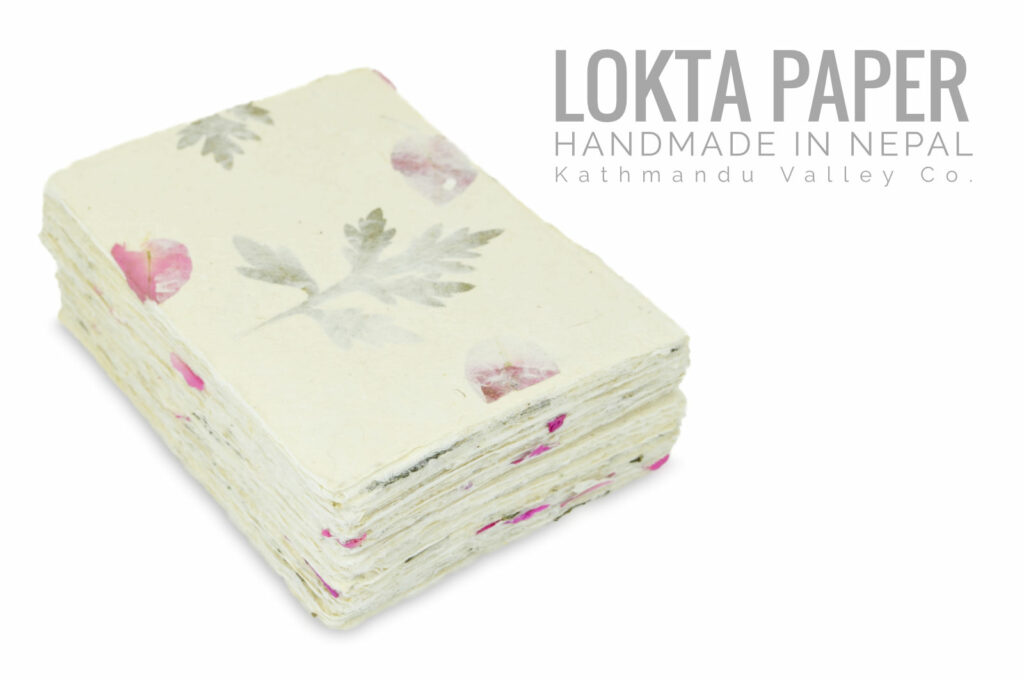 Perfect for wedding invitations, special holiday projects, and more. This special Lokta Paper is truly one of a kind!
Save on Handmade Nepali Keeper Notebooks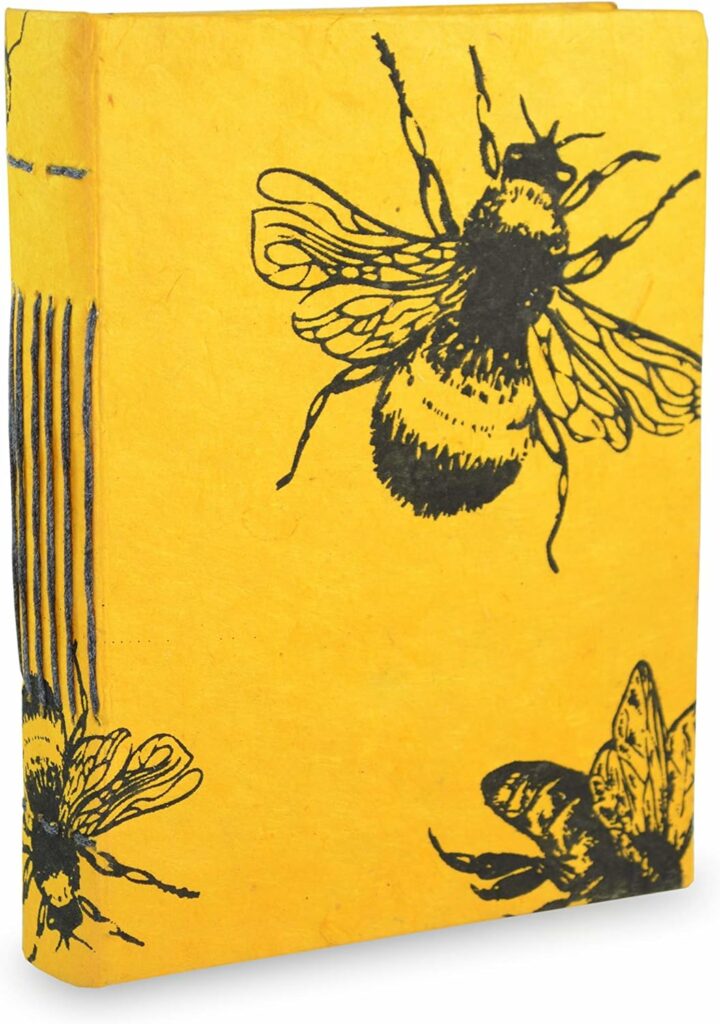 A great gift, the unique Nepali Keeper 5×7″ journal with bee print design honors the bee-keeping tradition in the wilds of Nepal where brave honey collectors brave sheer cliffs to collect honey from wild hives.