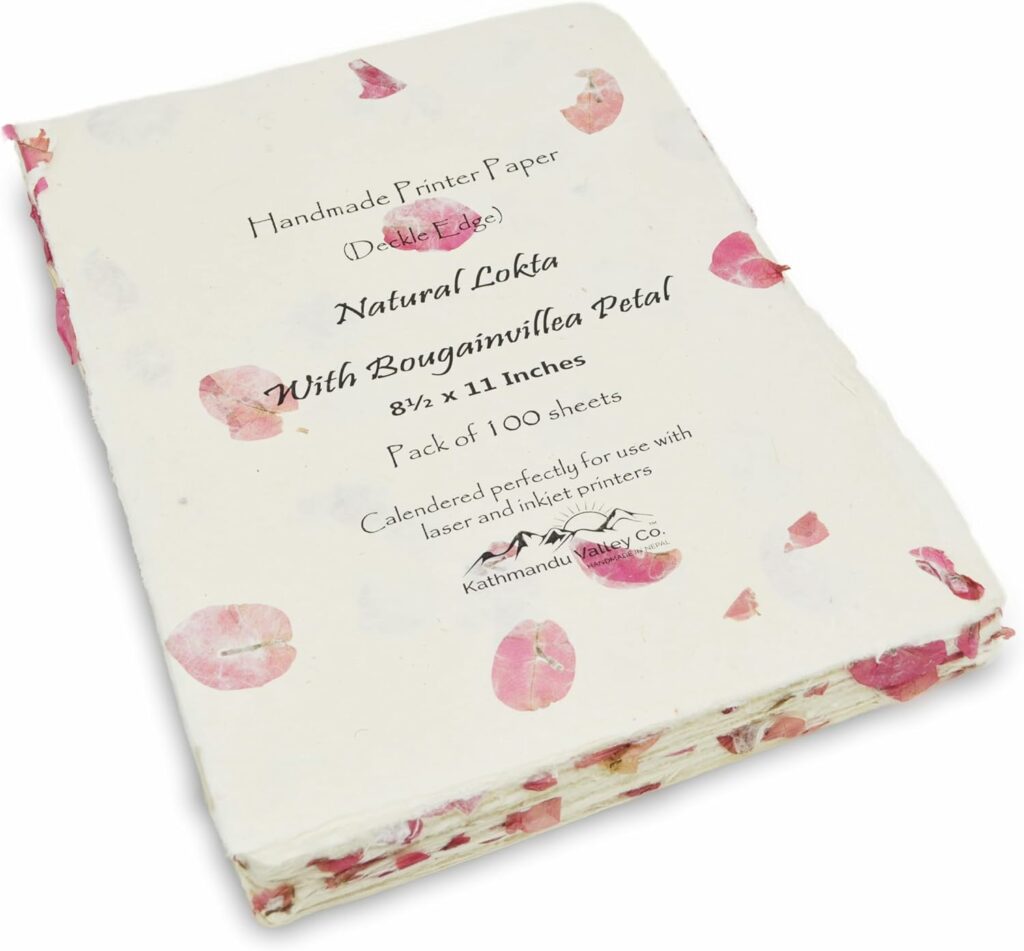 New Handmade Lokta Printer Paper Styles
Introducing new handmade lokta printer paper styles.
Made from lokta bushes grown in the Himalayas of Nepal, our new handmade lokta paper follows the traditional method of lokta harvest and paper creation.
Our traditional printer paper has maintained clean-cut edges, and we're happy to introduce new lokta printer paper with deckle edges and with both natural style and beautiful flower petals, including bougainvillea (featured above).
Handmade Printer Paper with Cornflower Petals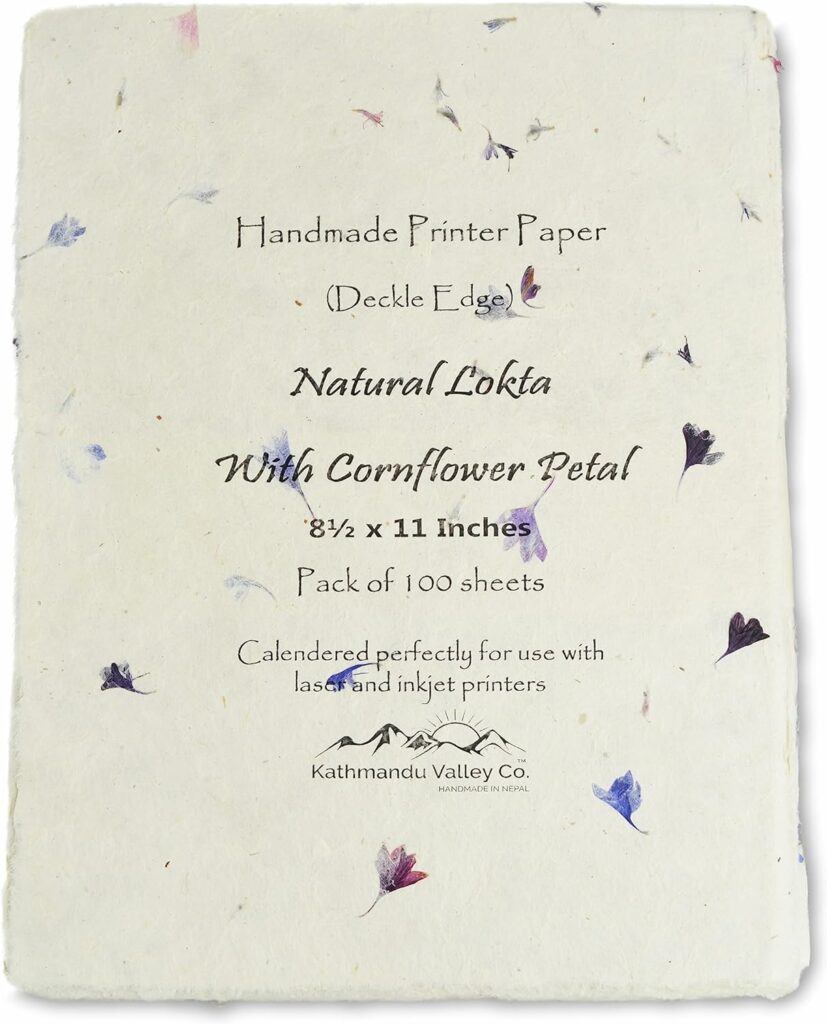 Handmade Printer with Paper with Marigold Petals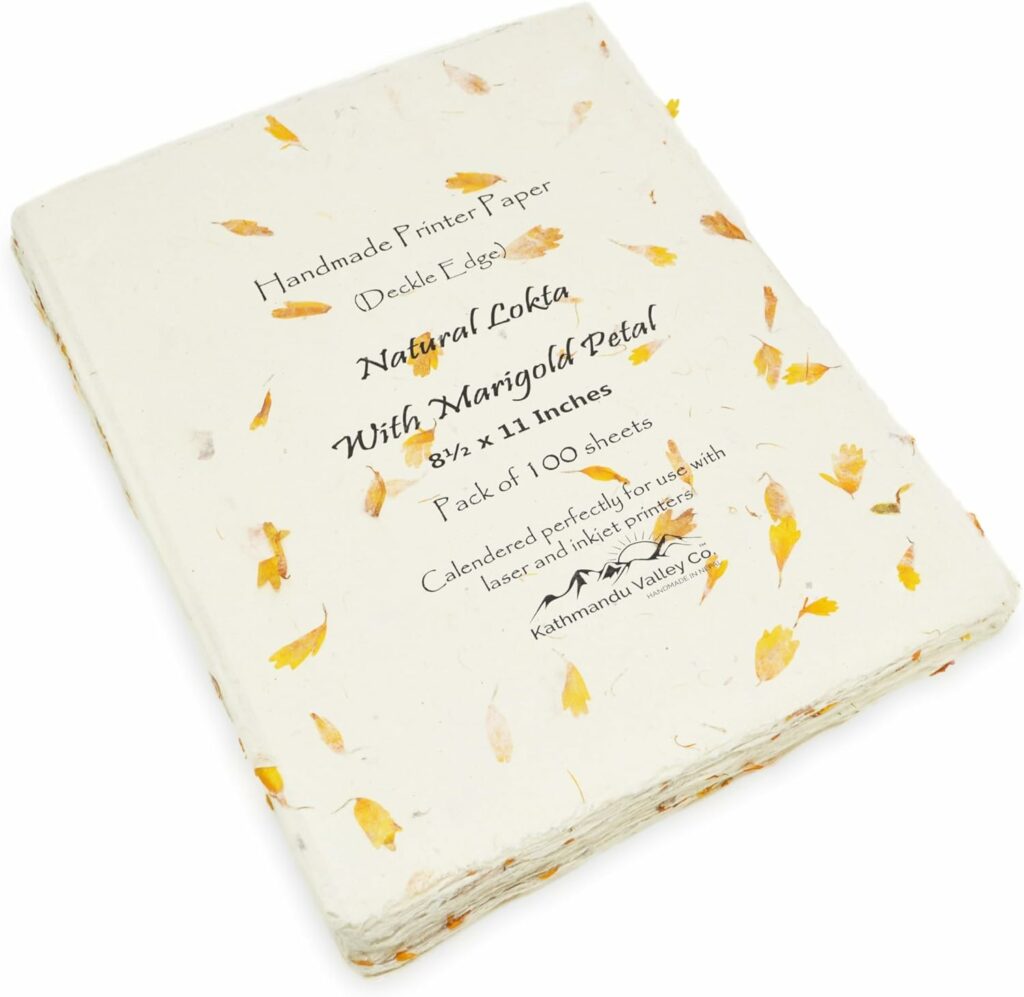 Handmade Lokta Printer Paper (Natural)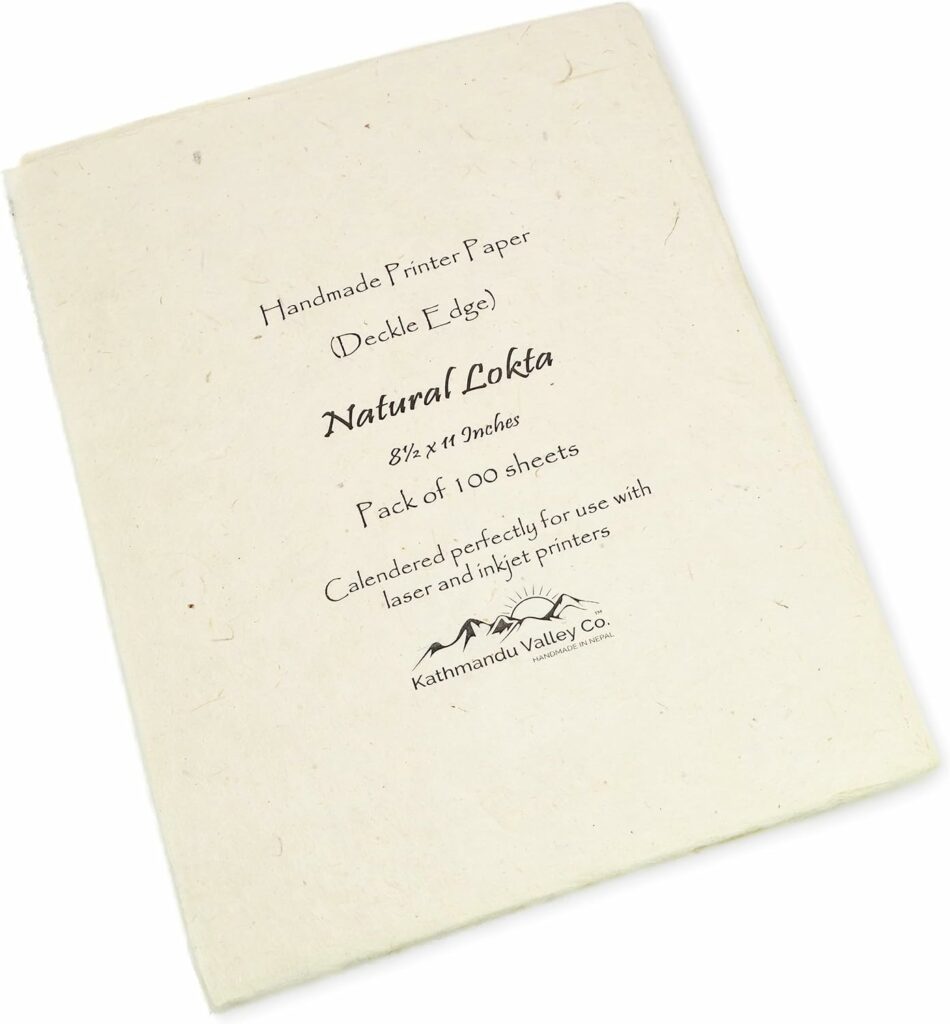 View Selection of Handmade Lokta Printer Paper
View our selection of handmade lokta printer paper with deckle edge