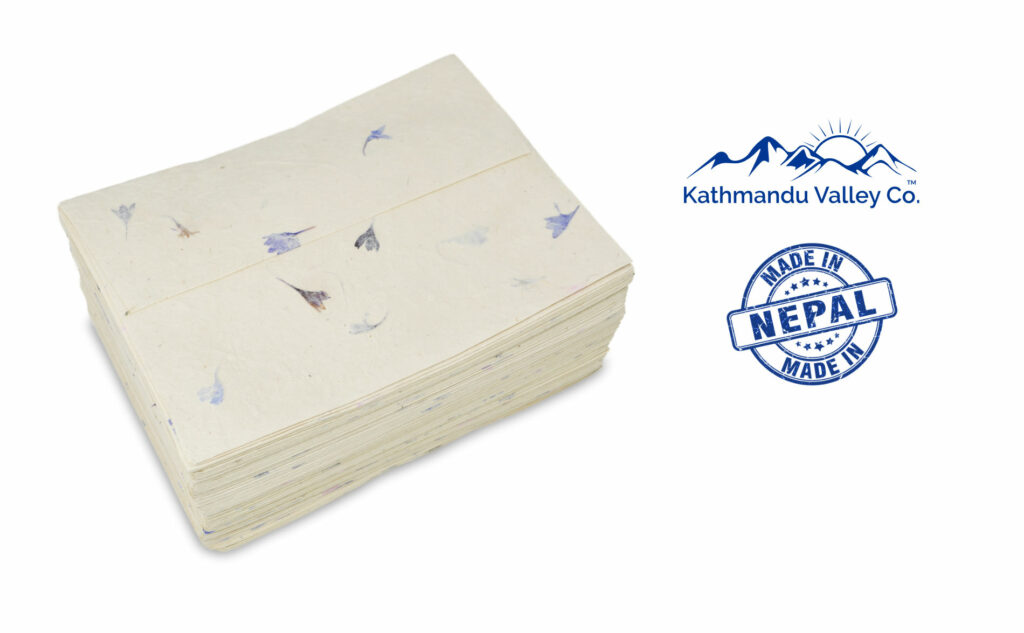 Sometimes you've got to send something special through the physical mail system, and when that occasion arrives, why not send with something truly unique.
Made to send a message in style, the handmade lokta paper envelopes are a great way to add beauty and variety to wedding announcements, thank you notes, or any other special message.
These envelopes are custom made to fit our 5×7 and 4×6 inch handmade lokta card stock sheets.
A self-seal strip makes it easy to securely close the envelope.
View the 5×7 and 4×6 inch handmade lokta paper envelopes here.