Enter to Win a New Nepali Trekker Leather Journal plus a $25 Amazon Gift Card (Details Below)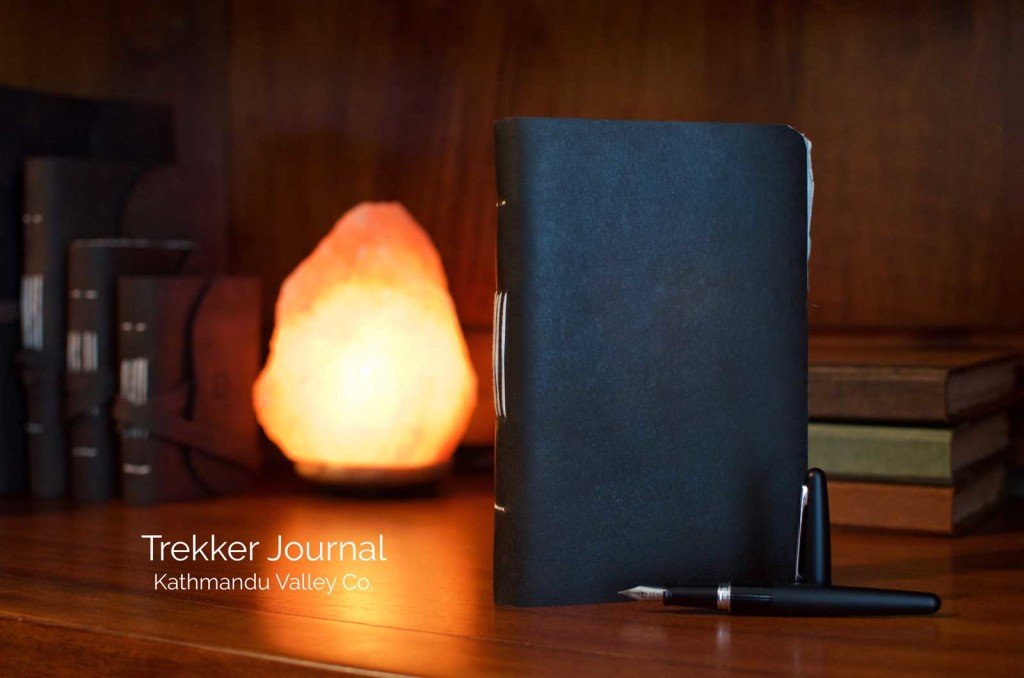 Handmade Paper and Journal From Nepal
Our journals are made with Lokta paper made from Lokta bushes which grow in the high Himalayas of Nepal at altitudes between 5,250 and 13,000 feet.
When properly cut, the bushes can produce three to eight new, fast-growing shoots making Lokta paper one of the most sought-after, non-tree papers.
The fibrous inner bark is cooked into a mash which is hand-applied to boxed screens and set to dry in the Himalayan sun, forming the paper.
Donkeys carry the paper through the mountain passes of the Himalayas on its journey to Kathmandu, Nepal where the paper is crafted into our journals.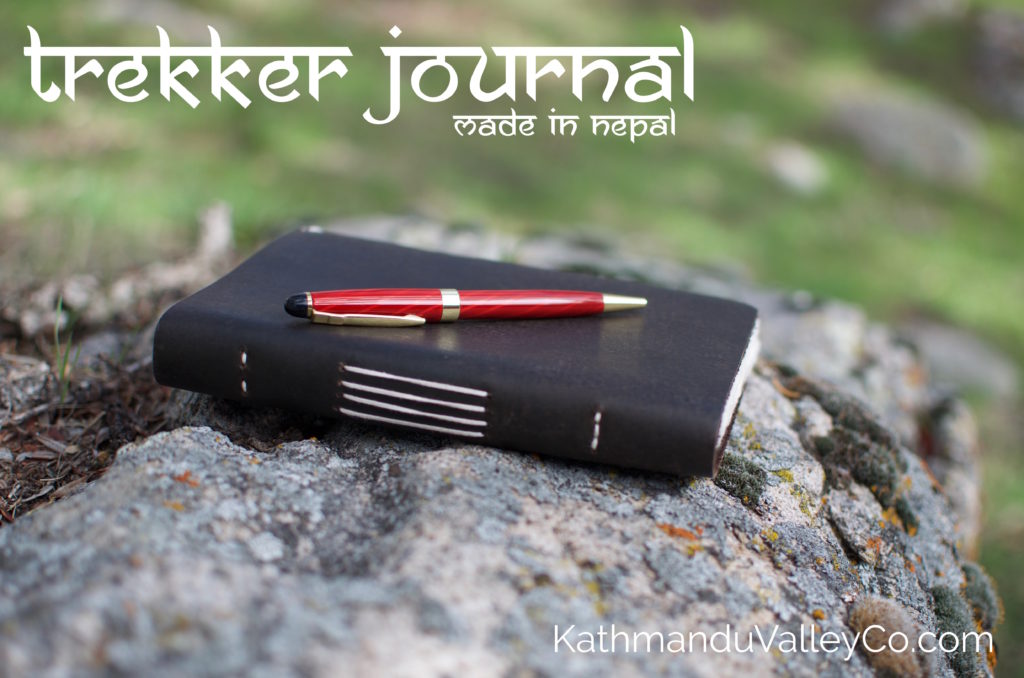 The Water Buffalo leather of our Nepali Trekker Journal is tanned using the time honored practice of vegetable tanning with natural black walnut husks.
10% Off Coupon for Joining our Mailing List
Join our mailing list with the giveaway form below.
Once your email is confirmed, you'll be sent a coupon code to use in our Amazon store for 10% off our Nepali Journals.
Enter the Giveaway Using the Form Below
Open only to US residents 18 and older.
To enter the giveaway complete an action on the form below. The actions are weighted differently.
Joining our email newsletter or following us on Pinterest each count for 5 entries.
Pinning or Tweeting using the form each add an additional entry.
Increase your entries by completing all the actions below.
One Year Later: the Nepal Earthquake