Lokta Printer and Craft Paper with Indigo
Natural Indigo is a dye used for centuries to create a variety of beautiful blues. Now, it's a part of our Handmade Lokta Printer Paper, adding its distinctive color to our handmade lokta paper.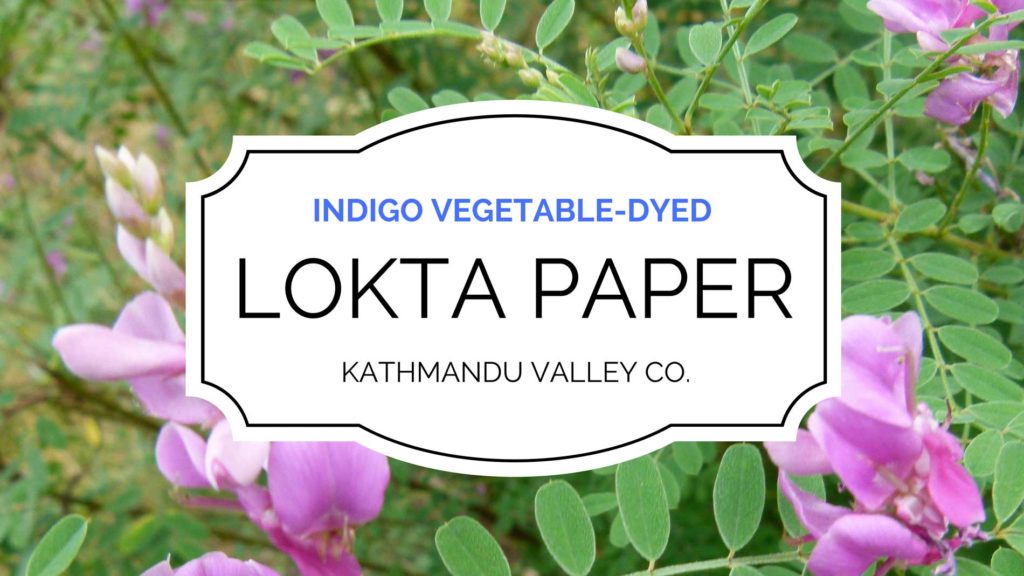 Handmade Lokta Paper made for Inkjet and Laser Printers
The paper measures 8.5 x 11 inches designed for both inkjet and laser printers.
The paper can also be used in crafts such as scrapbooking origami.
Two Sides to Each Lokta Page
Lokta paper is made from the fibrous inner bark of the lokta bush which grows on the southern slopes of the Nepali Himalayas.
The inner bark is cooked into a mashy pulp and then spread by hand across box screens. The screens are set out to dry in the Himalayan sun. This process fuses the fibers together, forming the paper.
One side of the paper shows the light impression from the screen. The other side is the sun-kissed side and forms with natural texture.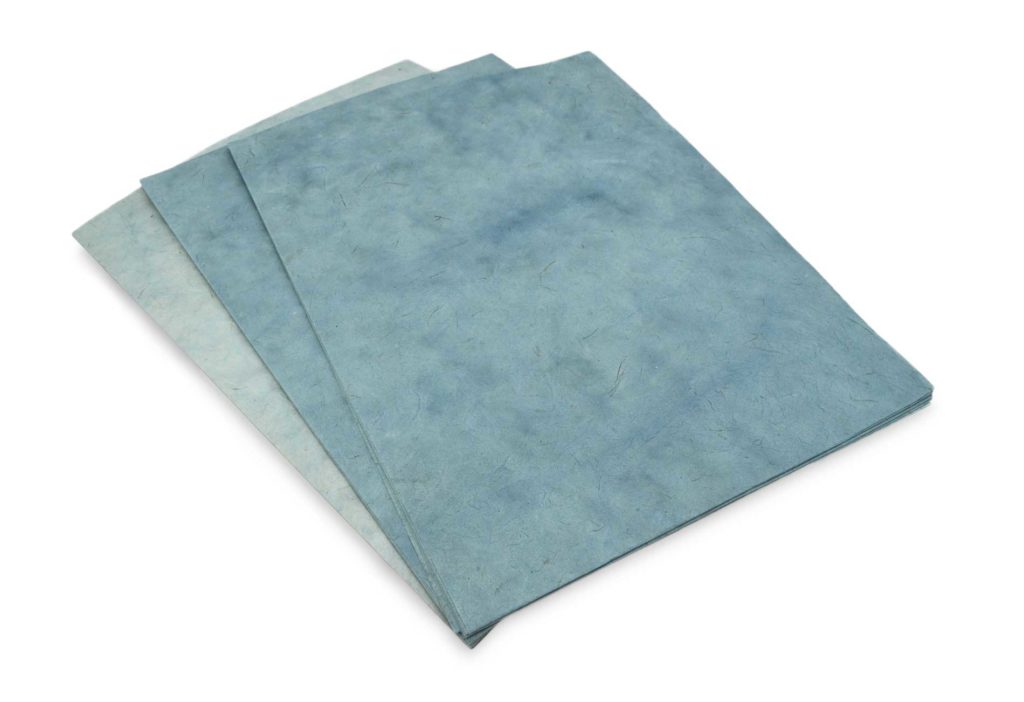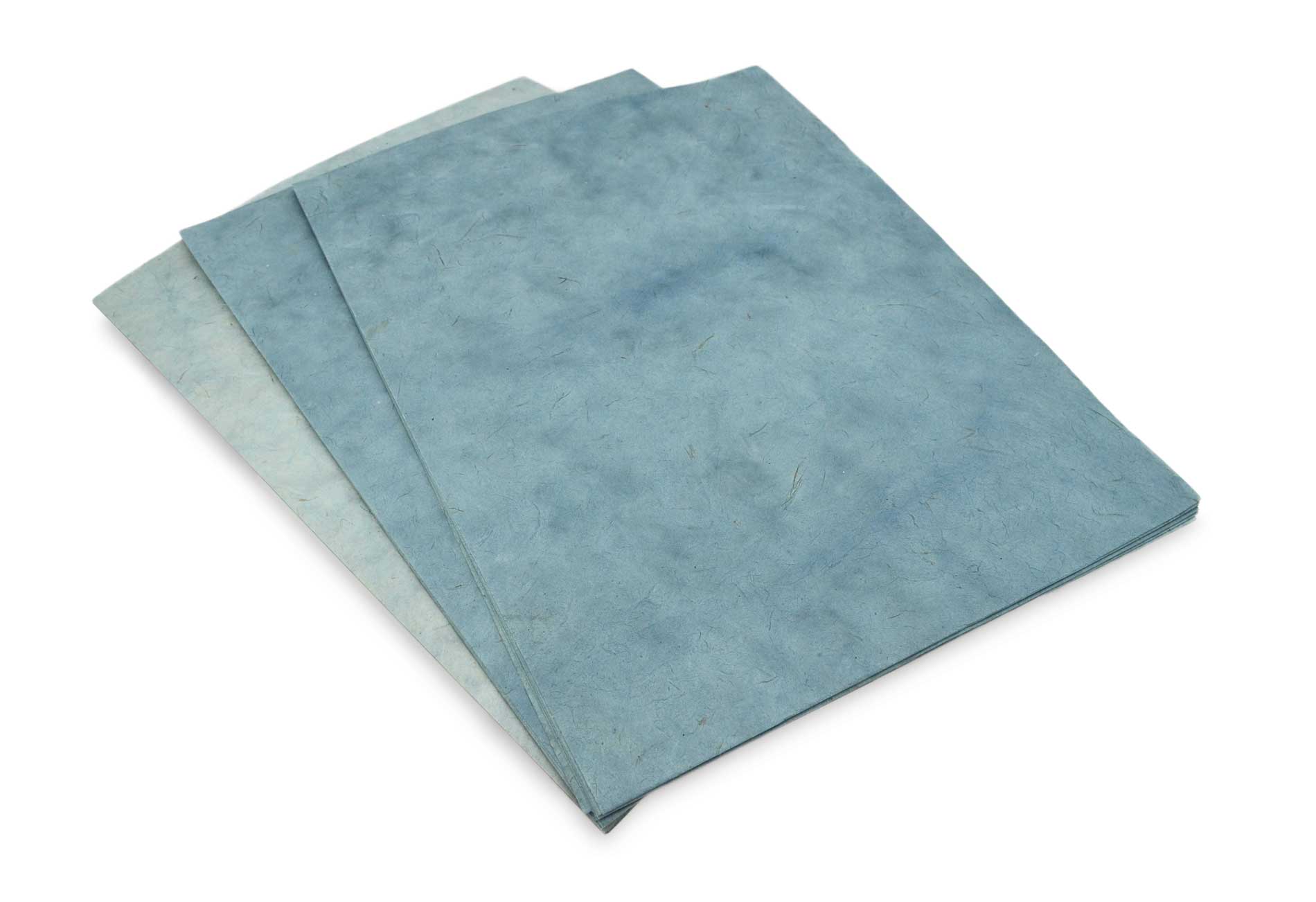 The indigo dying process is also done by hand. The paper is immersed in the dye and then laid out on a drying platform, naturally creating two tones with one side of the paper having a lighter hue and the other darker and richer.
View our Handmade Lokta Printer Paper with Indigo Vegetable Dye