What Makes Deckle Edge Paper is Different?
Deckle edge paper is carefully crafted by hand. Similar to rough cut, paper, deckle edge paper is not cut straight. The edges are a result of the natural process of making and dividing the lokta paper into sheets.
Lokta paper is made in the high Himalayas from cuttings of the lokta bush. The fibrous inner back is cooked into a pulp, and then spread by hand along boxed screens and set to dry in the Himalayan sun.
Crafting the Paper's Deckle Edge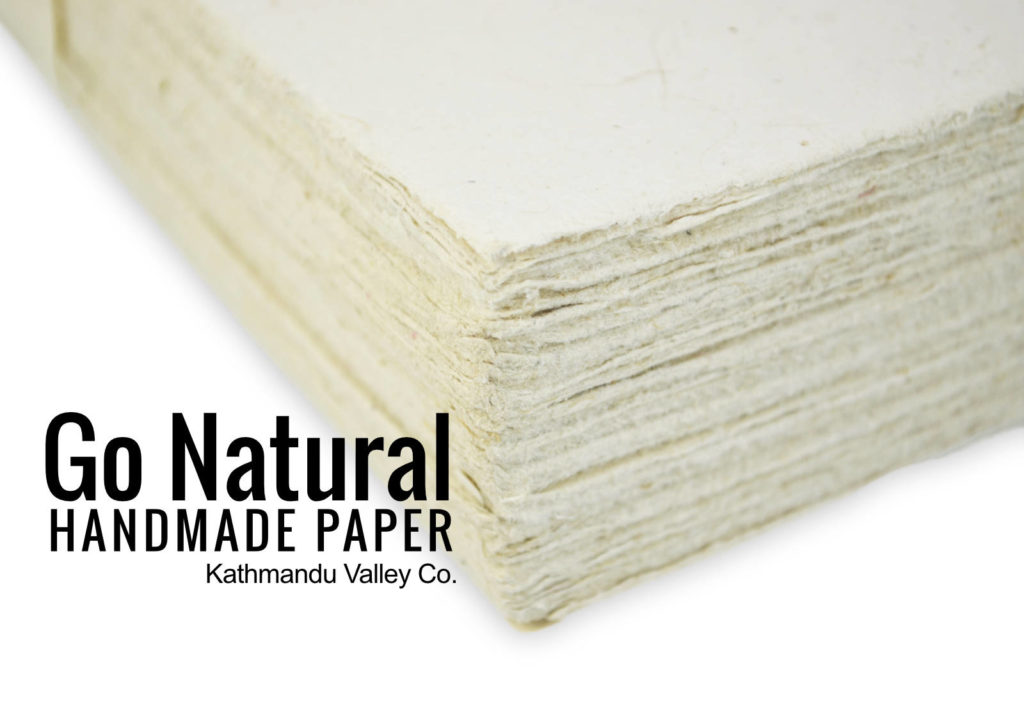 The sheets are pulled away from the boxed screens when dry creating a very tough paper.
Some of the edges are a result of the way the paper dried against the frame, but most of the deckle edges come as the paper is "torn" along a a guide producing the soft edges of the paper.
The edges vary along the paper and from paper to the paper creating the perfect traditional "cut" to the paper.
Are Deckle Edge Pages Harder to Turn?
Compared to machine cut pages, yes, deckle edges require a little more patience to turn.
Flipping through pages of a deckle edged book or journal takes more time.
But rushing and hurrying are what these journals oppose with their hand made nature and paper that is carried by donkey down the well worn trails of the himalayas.
The essence of the journals, especially the ones with deckle edged paper is to slow down, savor the moment, and make it last.
The deckle edge is the perfect finish to a handmade tradition spanning over 1,000 years.
Kathmandu Valley Co. journals with deckle edge include the following:
Everest Explorer Leather Journals
Nepali Traveler Rustic Leather Journal
Lokta Paper Sheets