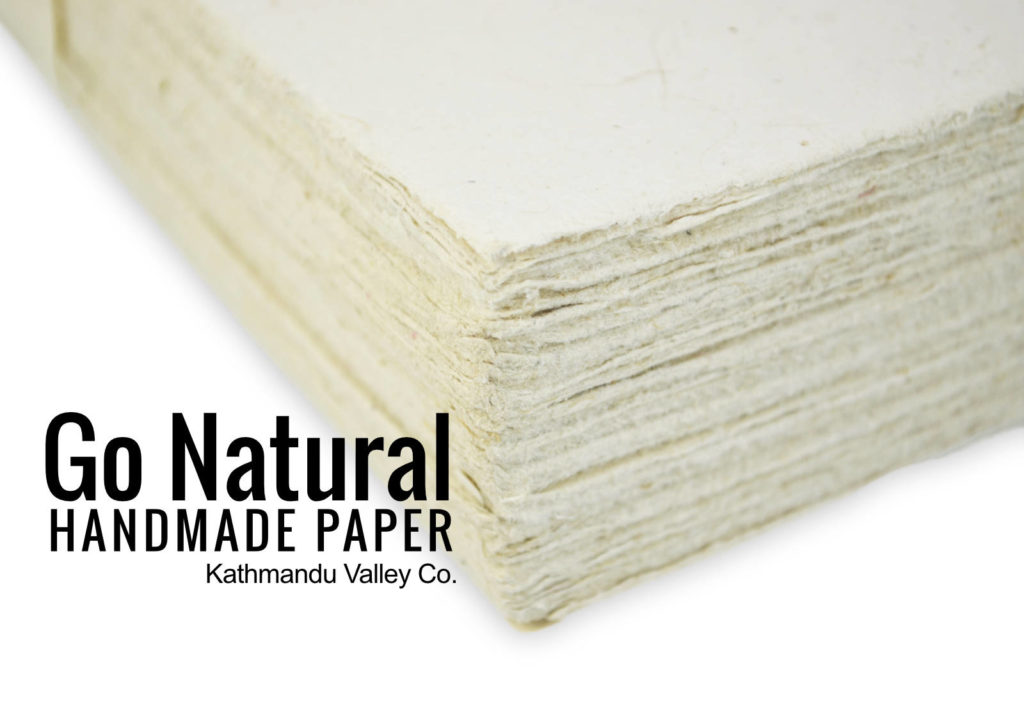 We're pleased to introduce new 8.5×11 inch Lokta Card stock paper. Lokta card stock is made like our standard lokta paper but is approximately twice as thick, making it a great paper for crafts, scrapbooking, or special printing or calligraphy projects.
Lokta Paper – A Unique Handmade Tradtion
Lokta paper comes from the Himalayas of Nepal. It starts with Lokta bushes that grow about 2,000 to 3,000 meters (about 6,500 – 9,800 feet) above sea level in the mountains of Nepal.
The bushes are cut near the ground, with the remainder of the bush being preserved and regrowing quickly, gaining full height in 5 to 7 years. A renewable resource, especially when compared with trees which require a longer growth cycle, and are not as renewable.
Strips from the inner bark of the lokta are cooked into a pulpy mash and then spread by hand across boxed screens. The fibers from the pulp join together, forming the paper.
Edge Styling of Lokta Paper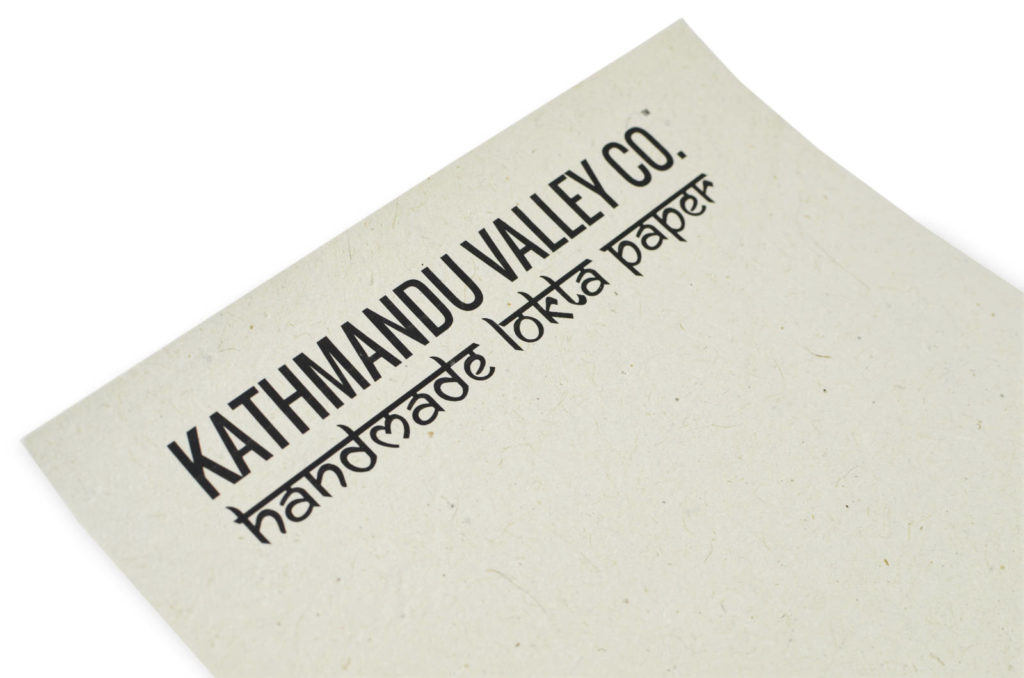 Our new lokta card stock comes with two options for edge styling. One has a clean-cut edge like modern papers, and the second has a rough-cut, feathered, or what we call a deckle edge.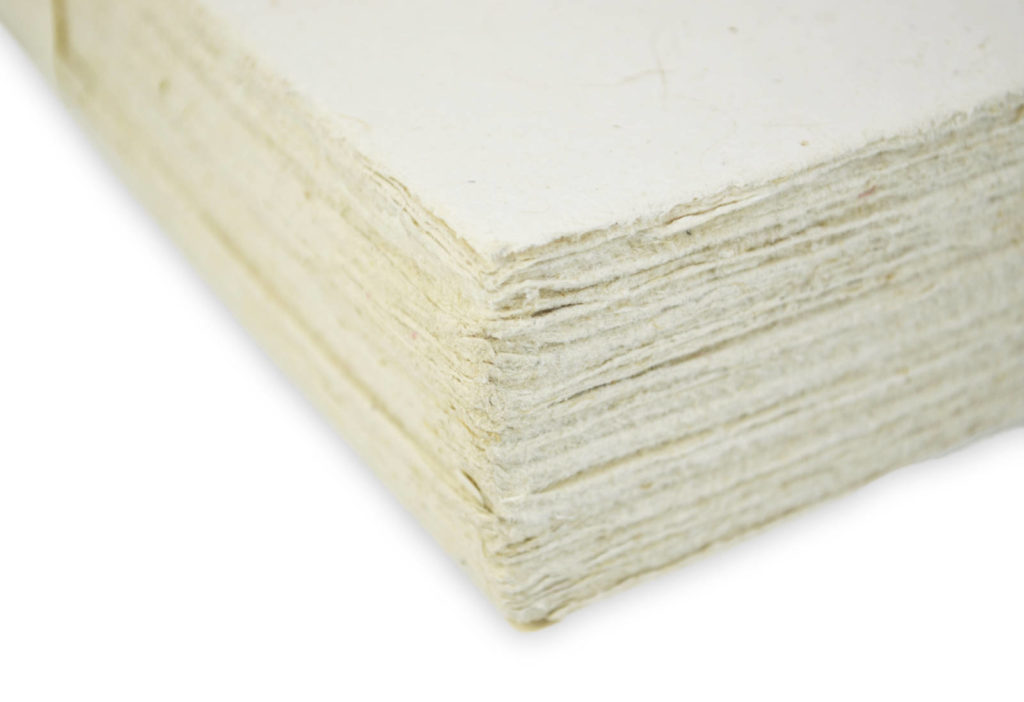 The new Lokta Card Stock is available in packs of 25, 50, and 100 sheets.