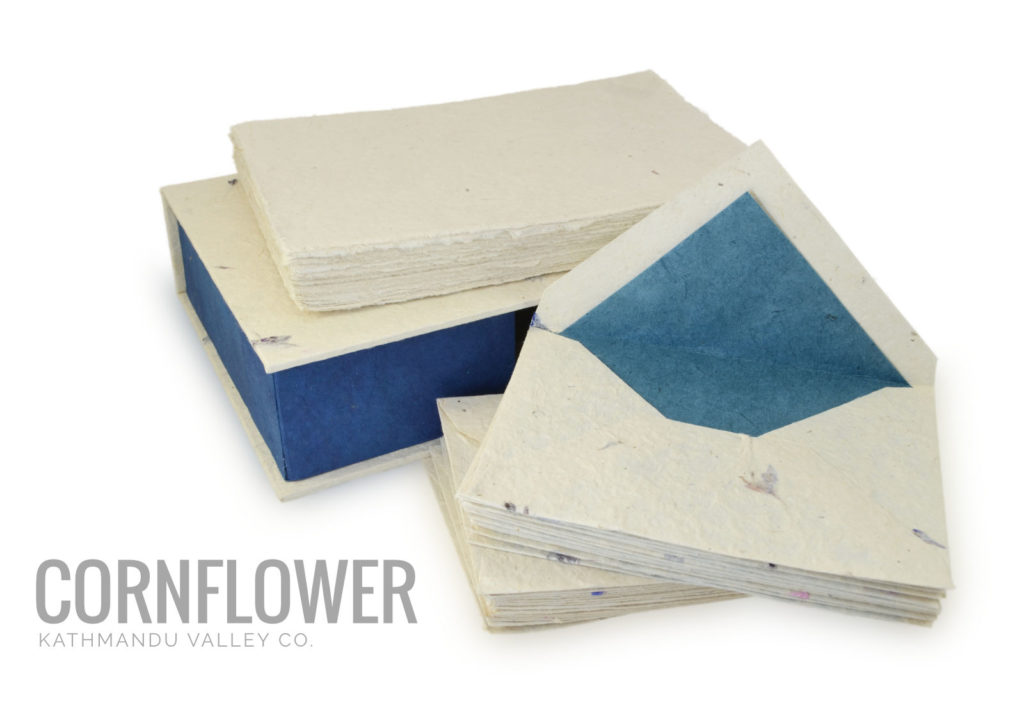 Add a special touch to that note of appreciation with our new Lokta Paper Stationery Set.
Handmade with Lokta Paper from Nepal, each sheet is unique with a texture that comes only from hand-made paper.
Lokta paper comes from cuttings from lokta bushes which grow high in the Himalayan mountains of Nepal. The bushes regrow quickly when cut, making them a sustainable source for the paper.
Pulp from the inner bark is spread across boxed screens. As the paper dries in the Himalayan sun, the fibers fuse, creating one of the world's most unique papers.
Our stationary sets come in Cornflower which includes real cornflower blossoms added to the paper.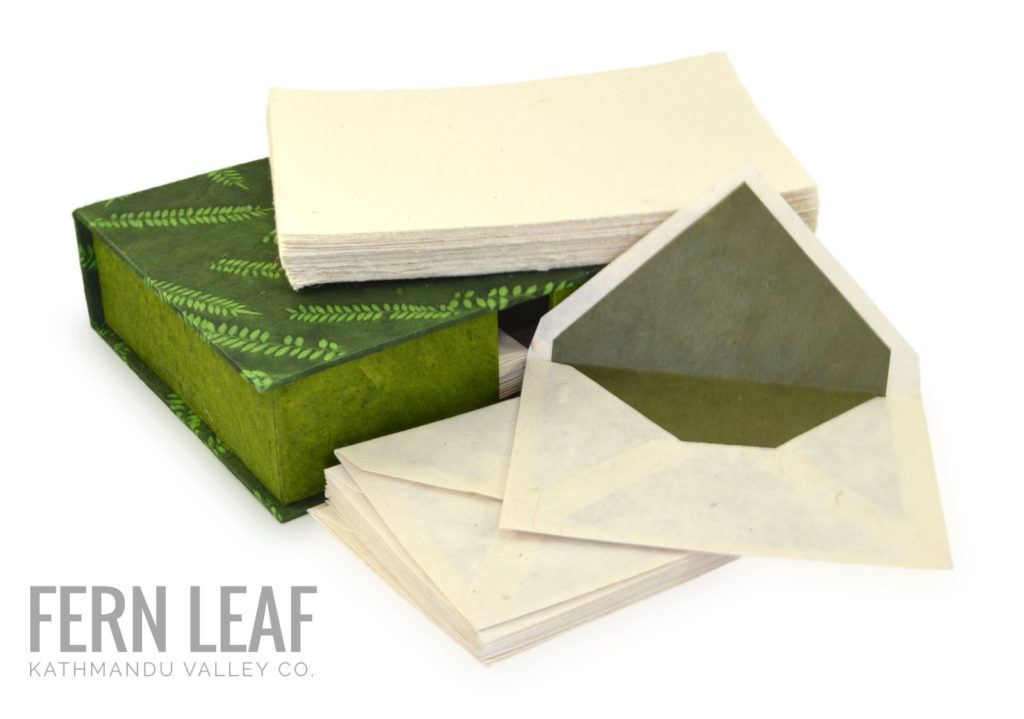 Fern leaf is created by placing small fern leaves during the dye process, creating a unique impression in the coloring.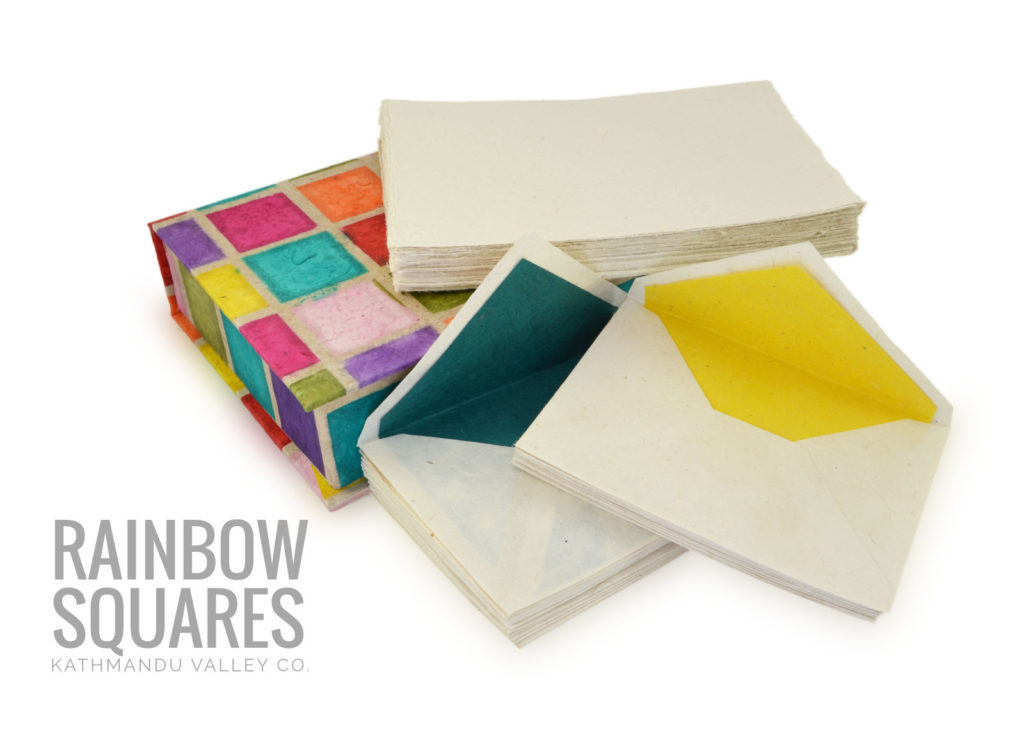 The Rainbow Squares stationery set showcases a variety of colors on the box surface as well as the inserts in the handmade envelopes.
The sets come with 30 envelopes and 50 sheets of A5 paper.