Brighten Your Day with Color
We are very pleased to announce a new Caramel color for our Trekker and Traveler Journals!
The new caramel color is already becoming a favorite and is a bright addition to our journal selection.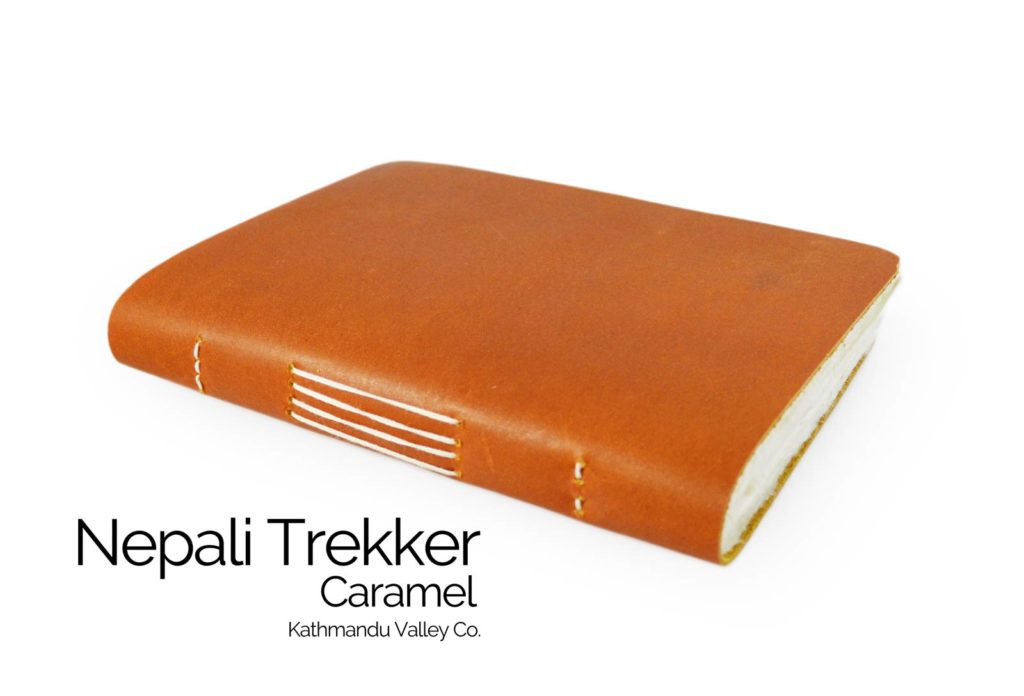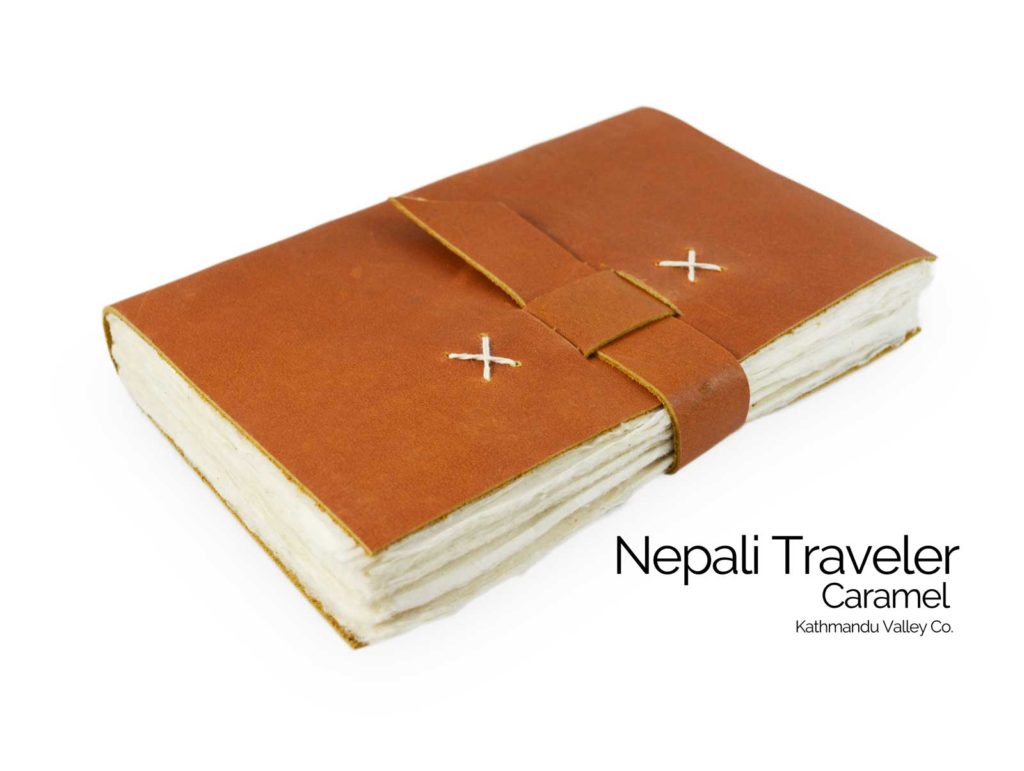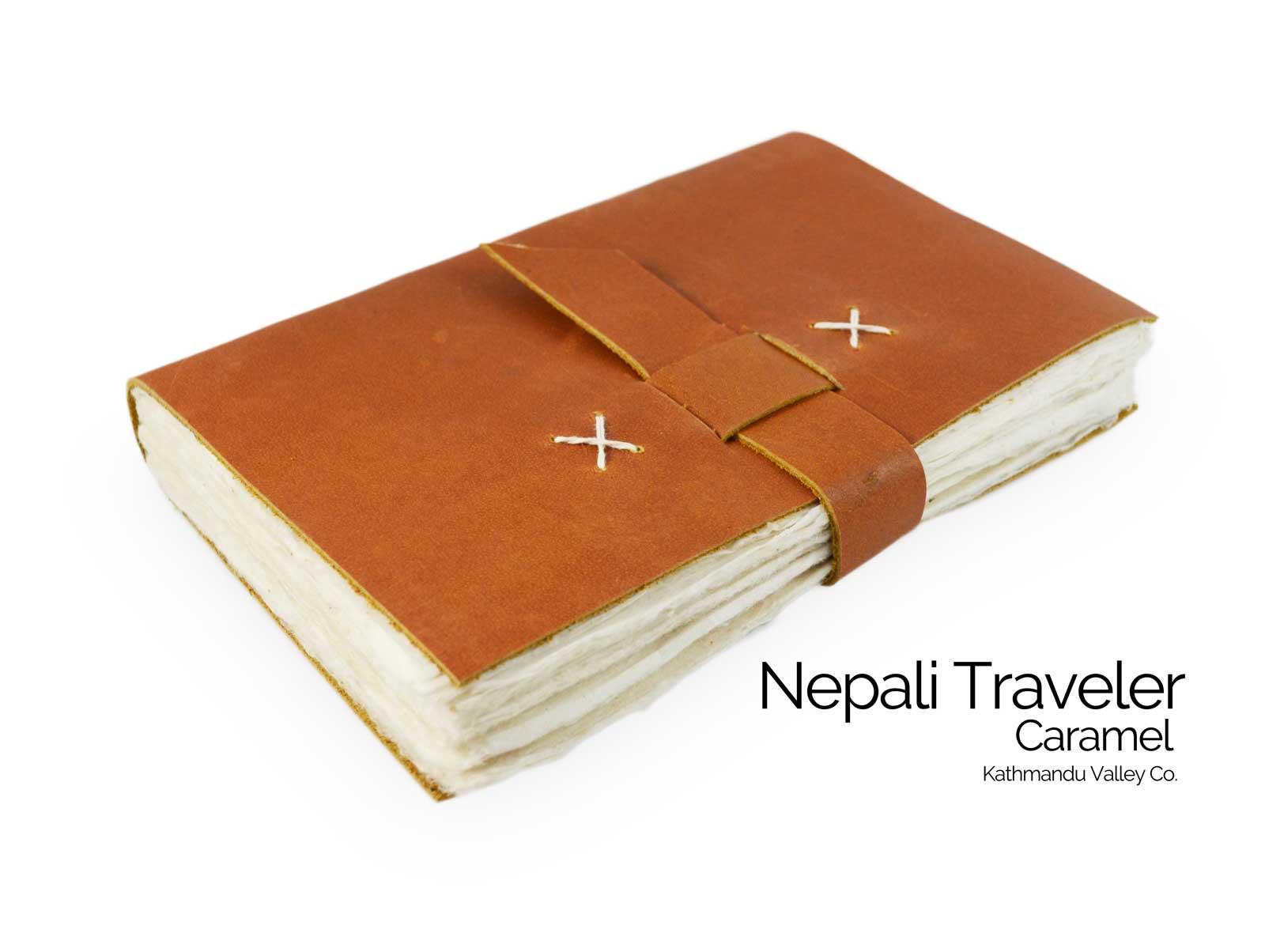 Vegetable Tanning Process
Vegetable tanned from bark of the mimosa tree, the new Caramel color provides a unique look that stands out.
The tanning process produces a soft hand to the leather, but rest assured, these journals are up to any adventure.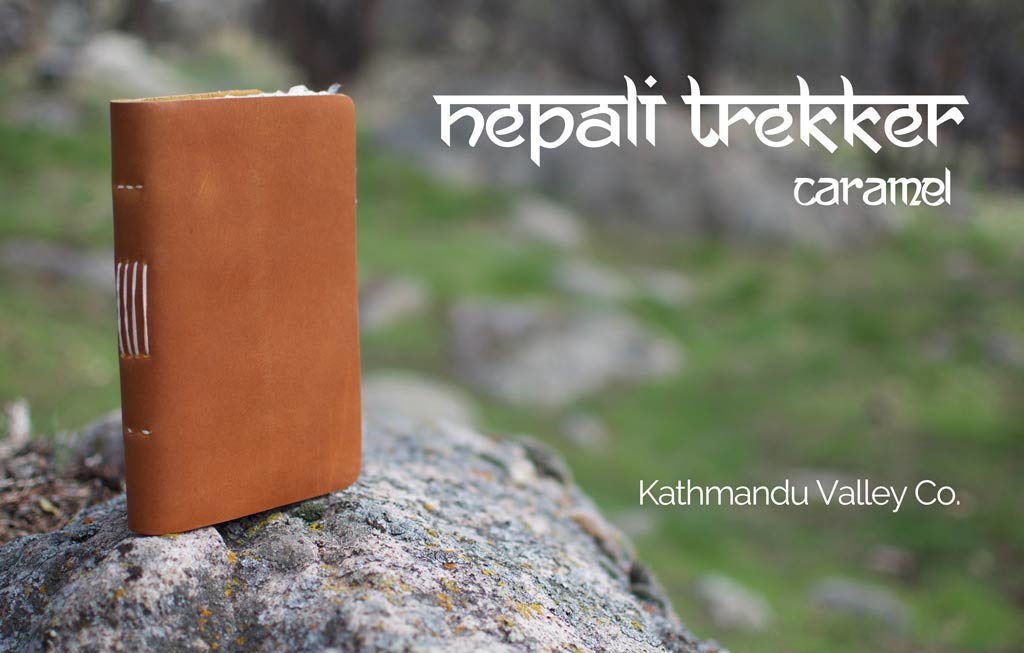 100% Lokta Paper
Our journals contain 100% lokta paper, made by hand in the high Himalayas of Nepal.
The paper comes from the inner bark of the lokta bush which is cooked into a mash/pulp, and then hand-spread across boxed screens and set to dry in the Himalayan sun which causes the fibers to fuse, creating a paper that is resistant to tearing and ready for any excursion.
Take Yours with You
The Nepali Trekker or the Nepali Traveler are the perfect place to preserve your thoughts, memories, and adventures.