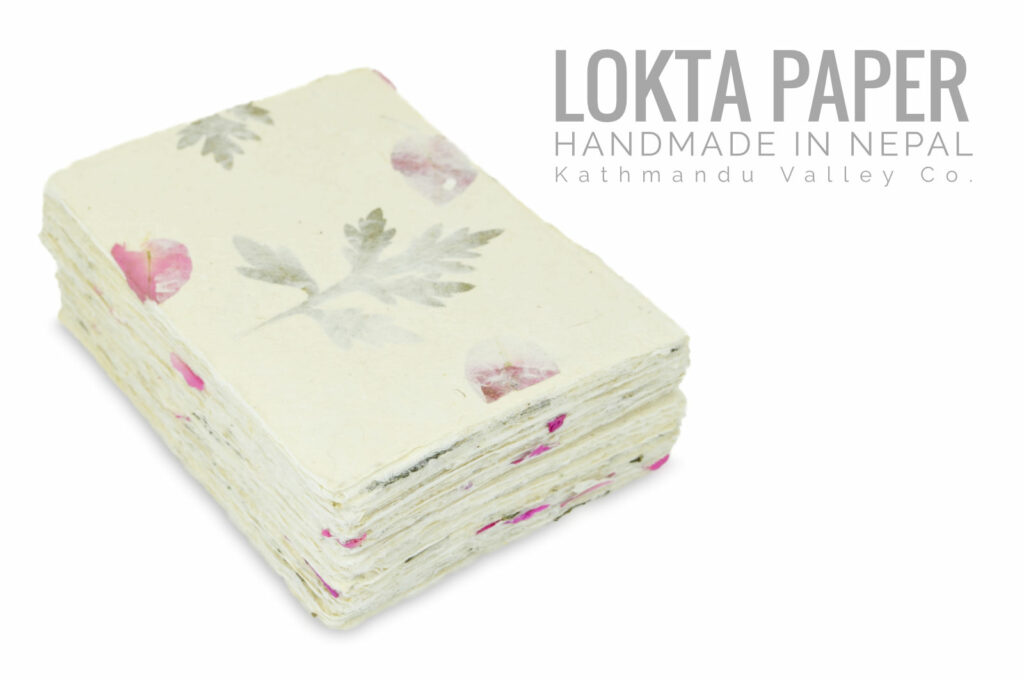 Handmade Paper Perfect for Festivities and Holiday Greetings!
The Forest Wanderer 5×7 inch handmade lokta paper is a great way to send holiday greetings or invitations to special events.
Use this card stock in special projects that could benefit from a natural touch.
Lokta Paper – How is it Made?
Lokta paper comes from a bush called, well, the lokta bush. The bushes grow in they Himalayan Mountain of Nepal and have been a source for the paper for over 1,000 years and part of a proud tradition of paper making in Nepal.
Compared to tree-sourced paper, lokta bushes regrow quickly when cut for the paper, making a renewable source for this important tradition.
Strips of the inner lokta bark are carried down the mountains and then cooked in vats which help separate the fibers into a fine pulp.
Boxed screens are used to gather the pulp which is spread evenly against the screen. The paper fibers dry and interlock, forming one of the world's most unique and strongest papers.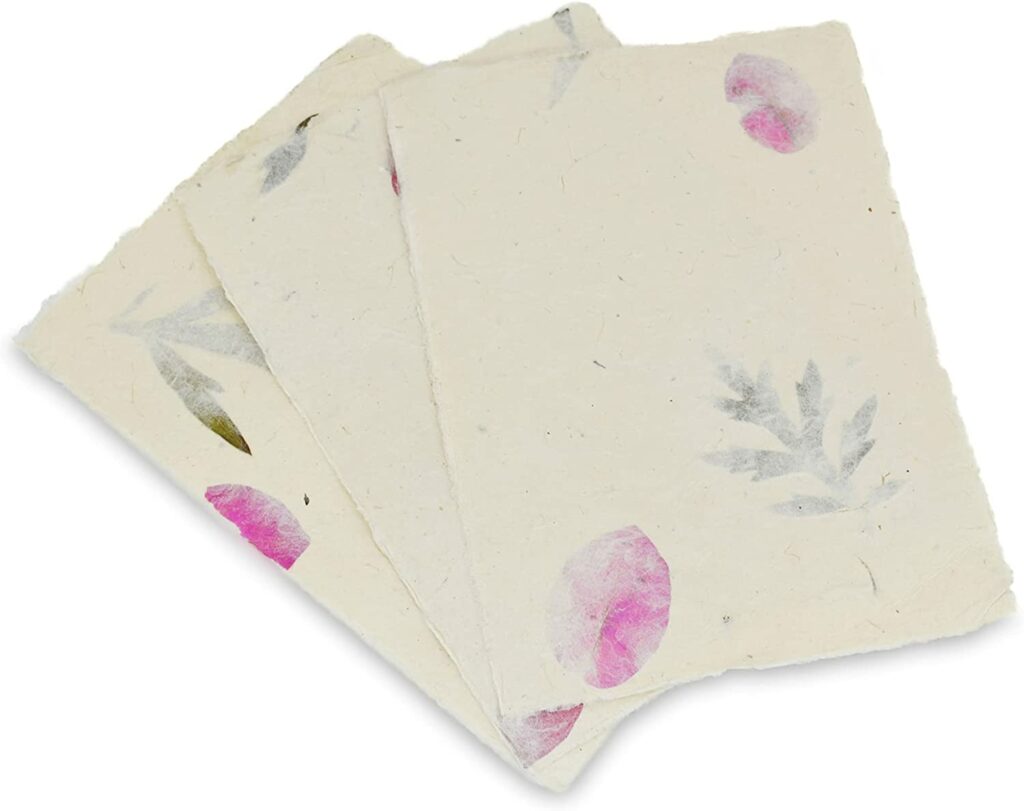 Beautiful Bougainvillea and Titepati Leaves – The Forest Wanderer
During the creation process beautiful bougainvillea petals and titepati leaves are sprinkled into the wet pulp, and form as part of the paper.
This festive paper is great for printing with a special process to keep the paper more smooth compared to other handmade card stocks.
You can print on the reverse side which is plain, or the front side (on most sheets depending on how the petals and leaves are positioned for texture).
Check out the Forest Wanderer 5×7 Handmade Lokta Paper
Check out our 5×7 Handmade Lokta Paper with Bougainvillea and Titepati leaves.