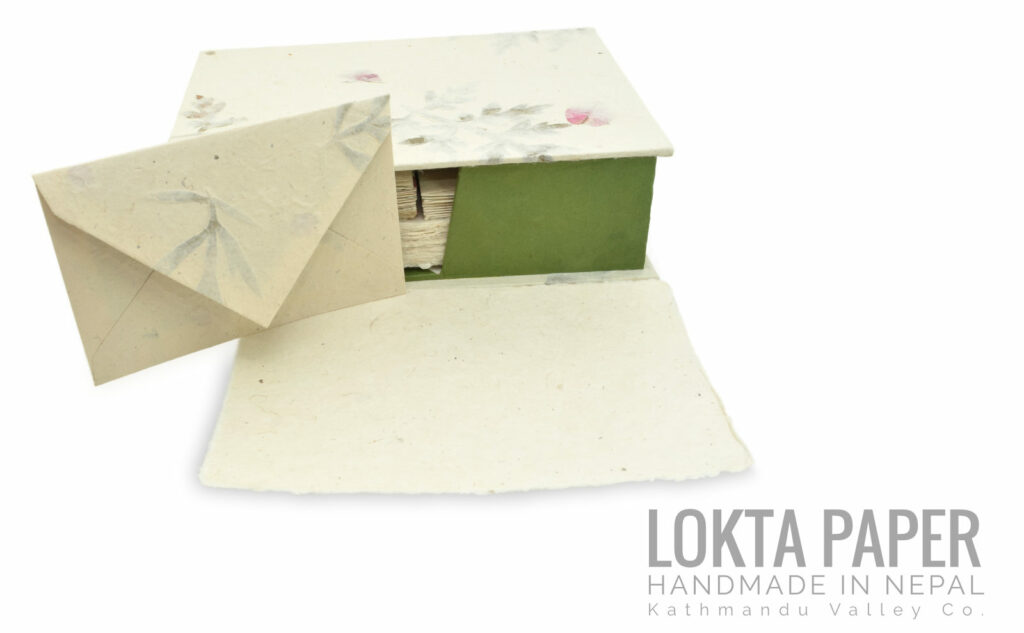 Whether school is nearby or somewhere far from home, fall is a great time to remember those who are off seeking adventure or learning away from home.
With a new handmade boxed stationery set, you can send a note to loved ones as they begin a new journey.
In such a busy world of text messages and social media posts, it can be downright refreshing to take paper and pen in hand and send a note the old-fashioned way.
The beautiful blend of bougainvillea petals and titepati leaves makes the Forest Wanderer handmade lokta paper stationery set a great way to refresh and take joy in the simpler things in life.
The set includes fifty A5 (approx. 5.8″ x 8.3″) natural lokta paper sheets and thirty handmade lokta paper envelopes with the unique bougainvillea and titepati leaf blend.
Send a note to someone special that can be saved and treasured.