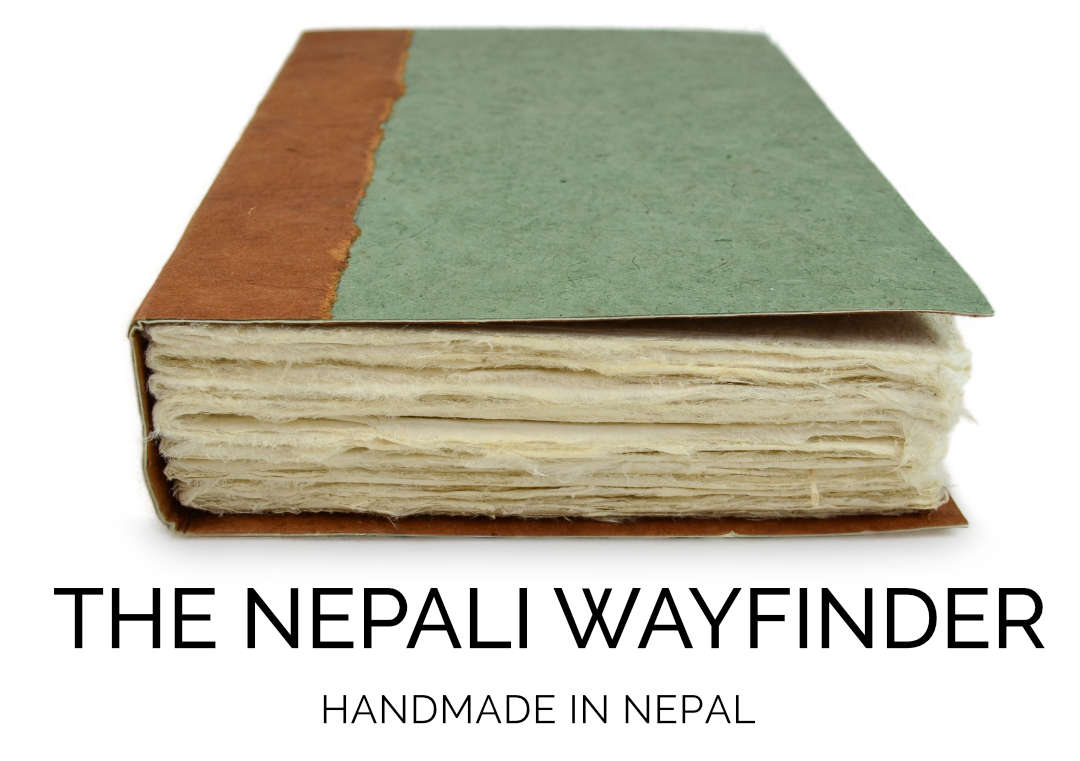 Have You Found Your Way?
Writing out your thoughts, troubles, joys, and sorrows can sometimes be what is required to reach clarity.
There's something almost meditative when sitting down with pen and paper and letting it all come out through writing.
That's why we designed the Nepali Wayfinder Handmade Notebook with a selection of three sizes with a soft cover that makes the notebooks light weight. They're portable, but with our thickest lokta paper, the notebooks are still good sized, making a great fit for writing or sketching out frustrations, or simply problems that need to be thought out on paper.
What is Lokta Paper?
Lokta paper is tree-free paper, and comes from a paper-making tradition that spans over 1,000 years in Nepal. Cuttings are made from lokta bushes which grow on the southern slopes of the Nepali Himalayas. The root system is not destroyed in this process, and new shoots quickly regrow, making the cultivation of lokta sustainable.
The inner bark is pulled into strips and then "cooked" in vats to help separate the fibers into a pulpy mesh. The mesh is then spread by hand on boxed screens and then set to dry in the Himalayan sun.
This process creates one side of the paper that is flat and smooth with a faint imprint of the screen. The opposite side or "sun-kissed" side of the page has a natural rougher texture, even wrinkly in places, perfect for writing about the wrinkles of life.
The Nepali Wayfinder Notebook
The Wayfinder Journal is available in three sizes:
Small – 5×8 inches
Medium – 6×9 inches
Large – 8×10 inches
The journal has 84 pages (168 front and back).
Learn more about the Nepali Wayfinder Notebook with Handmade Paper.