Take a deep breath.
Recognize the Divine within you.
Recognize it within others.
This is Namaste.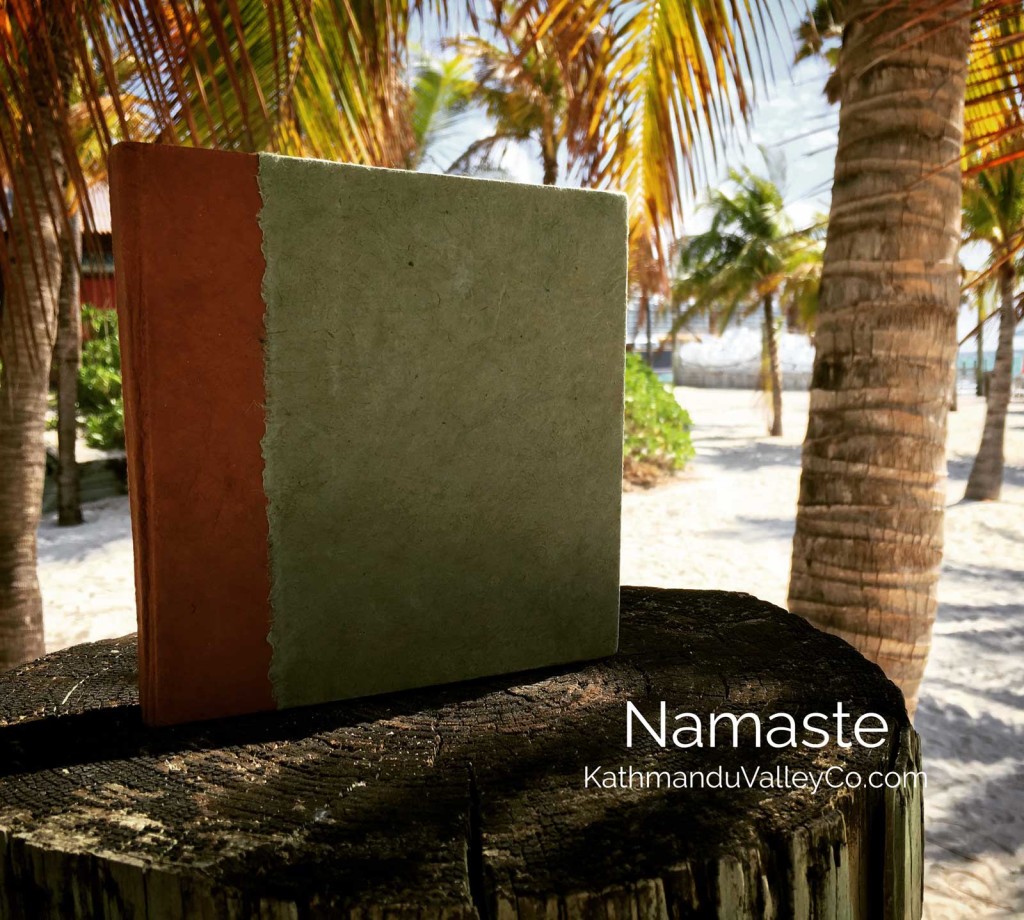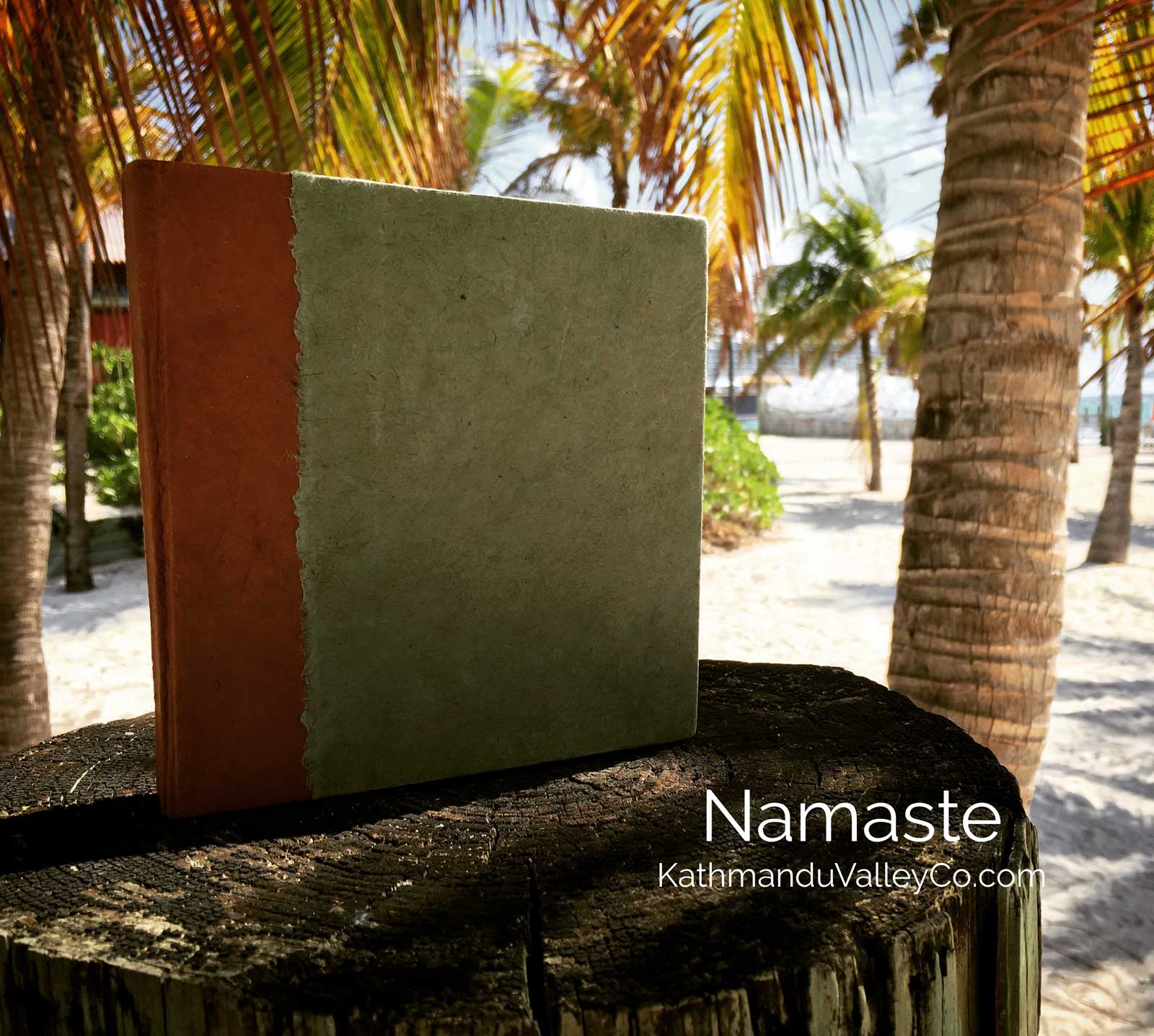 We named our Nepali Namaste Journal after the common greeting that you may have heard if you've ever traveled to India or Nepal.
Meaning of Namaste
Namaste in English: I bow to the divine in you.
A very beautiful way to great one another. Even if the greeting of Namaste in your culture is not common, you can still recognize the divine within those whom you meet.
Smile. Give one of the most coveted thing in today's society: attention. Simply recognize the divine within.
Reflection
We hope that as you use our journals, especially the Namaste Journal, that you'll be able to capture those quiet moments, the moments where you recognize the divine within you and within those around you.
About our Nepali Namaste Journal
The paper used comes from the Lokta Bush and is handmade making no two pages the same, just as each thought, each experience, and each person is unique.
The paper is handcrafted in the Himalayan Mountains of Nepal. Cuttings from the Lokta bush as cooked into a mash and then spread by hand on boxed screens.
The paper forms as the fibers fuse together in fine sheets while drying in the Himalayan sun.
Pack animals carry the bundles of paper through the tight passes of the mountains, and the paper finally makes its way to the capital of Nepal (Kathmandu) where it is crafted into our journals.
Vegetable Dyed Journals
The colors for the Namaste Journal come from vegetable dyes including cutch, black walnut husks, indigo, and pomegranate.
Share with the World
Share with the world, or just with yourself as you note your thoughts, impressions or art. Most of all, we hope that peace may be part of your journey and that your experience be blessed.
Namaste