Wrapping paper has never been this much fun
Handmade in the Himalayas of Nepal, lokta wrapping paper gives a gift something special, making the gift and the effort the care for the wrapping something to remember and cherish, just like the thought and effort gone into selecting the gift.
Lokta wrapping paper is tree-free, made from the lokta bush, and is a renewable source for paper. The lokta bushes regrow quickly after being cut for the paper.
A fibrous mash of lokta pulp is spread by hand across boxed screens and set to dry in the Himalayan sunshine which dries and causes the paper fibers to interlock and bind together.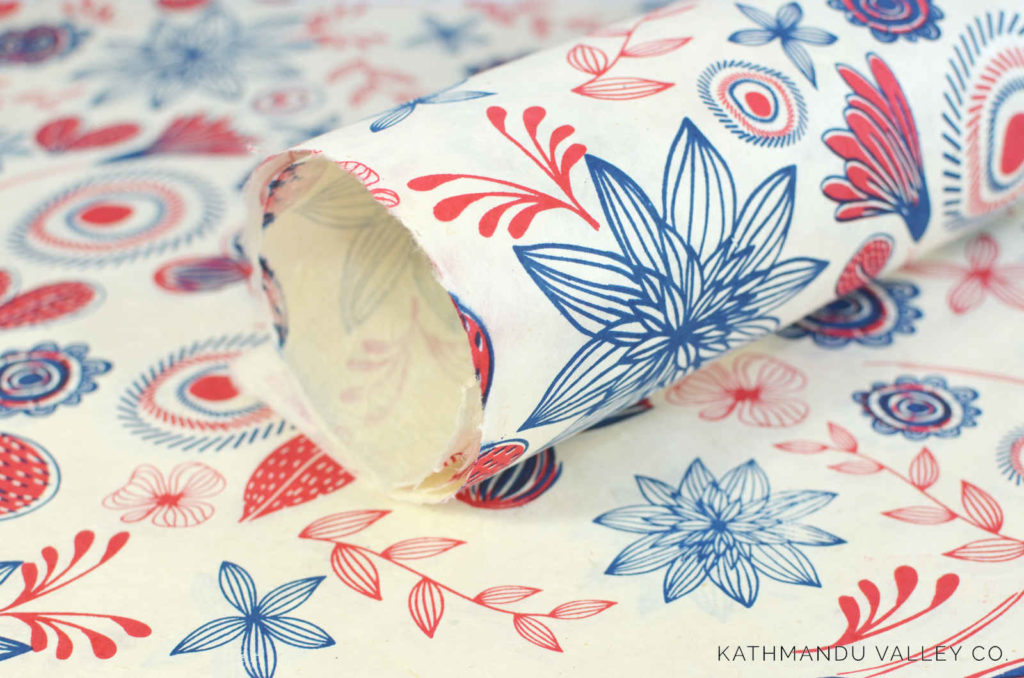 Feels Like No Other Paper
Lokta paper feels distinct from other papers because it doesn't come from tree fibers and it isn't processed with harsh chemicals like today's papers.
The process is done by hand, creating a soft, yet rugged paper, perfect for wrapping.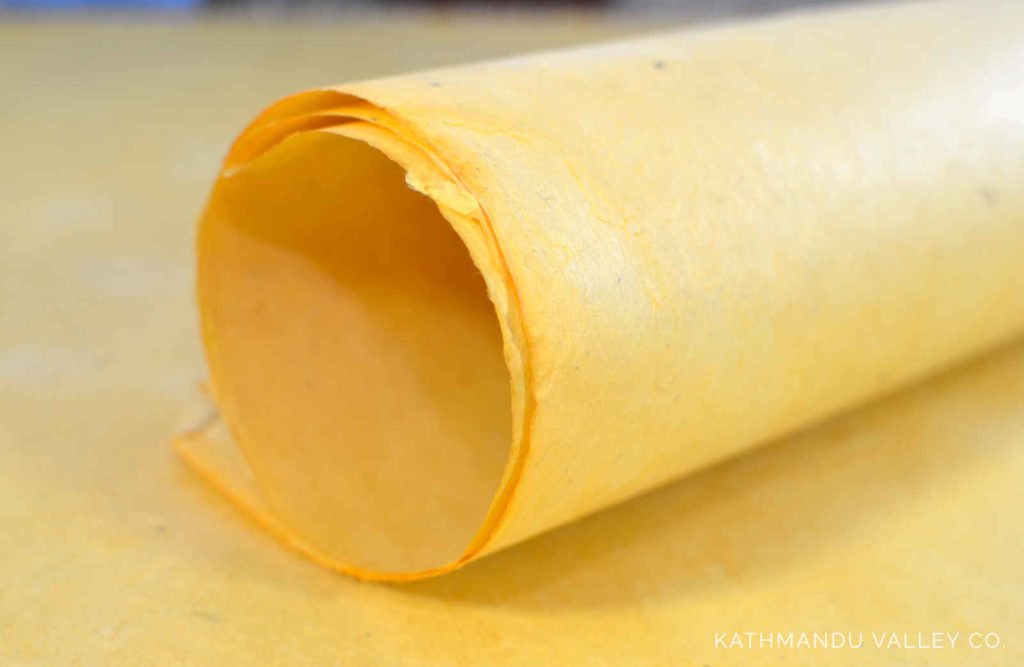 Beautiful Designs with Lots of Personality
The wrapping paper comes in solid colors, colors derived from vegetable or plant-based dyes, or with beautiful prints.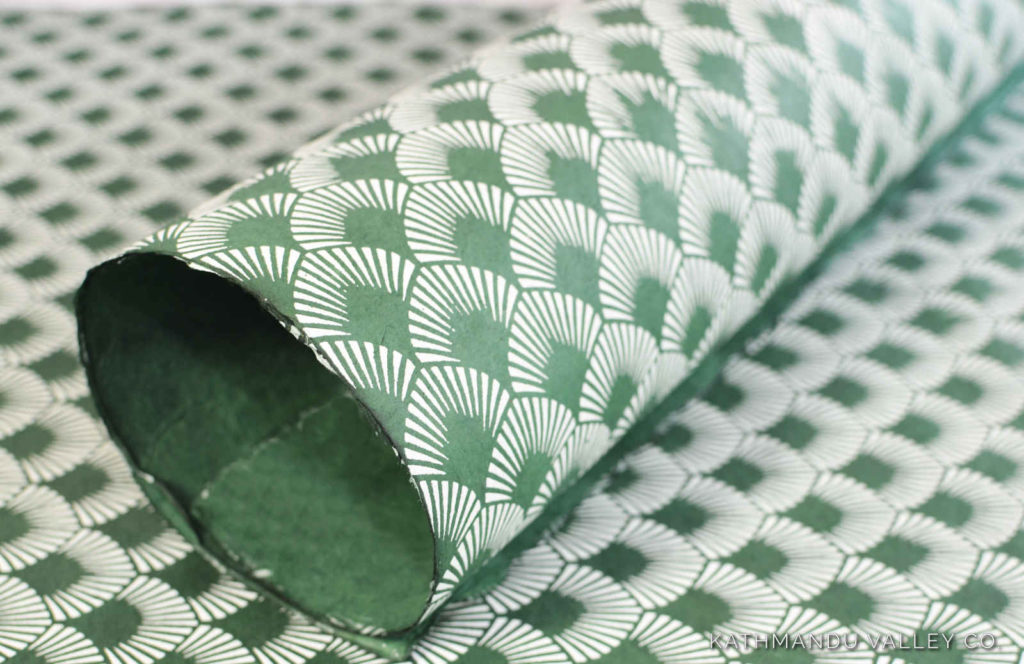 Come and See What's New
Please enjoy the selection of our Lokta Wrapping Paper.