This Father's Day, Give a Handmade Treasure.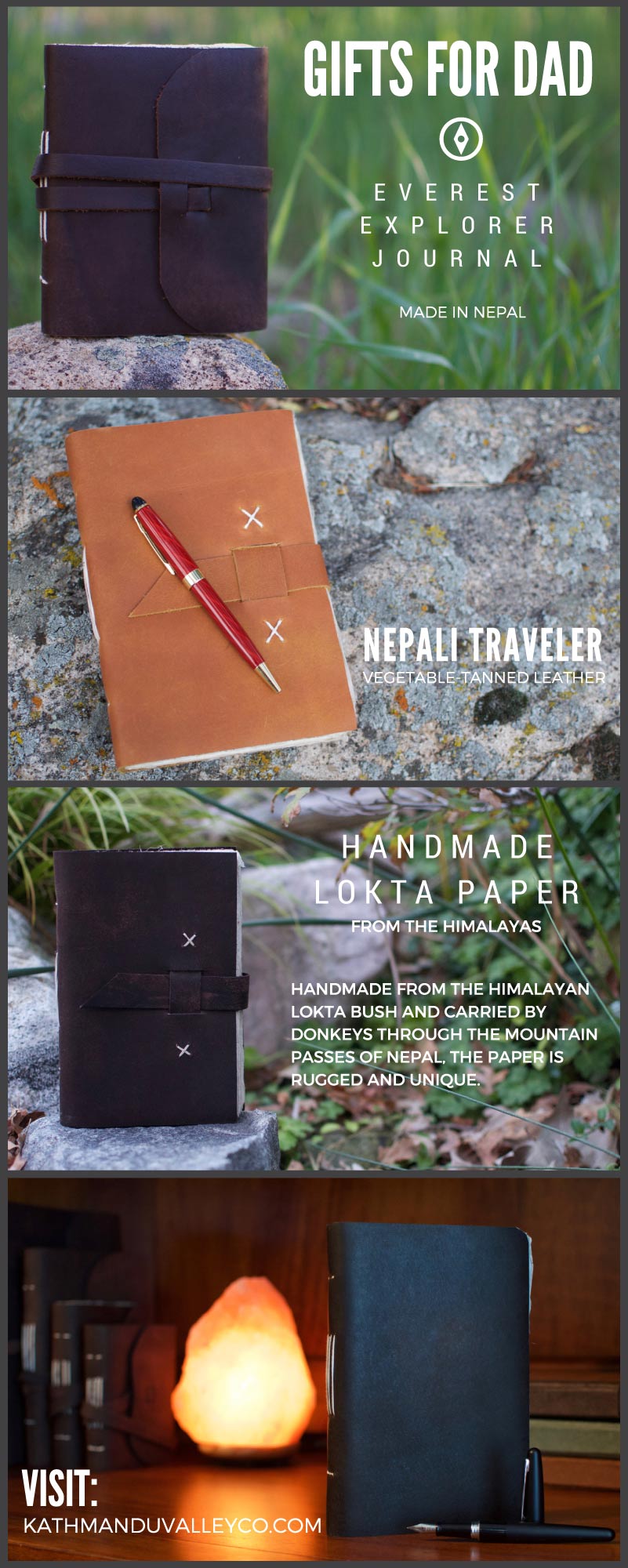 Featured in the image above are three of our customer favorite journals.
Everest Explorer Leather Journal
The Everest Explorer Journal comes from the Himalayas, made famous by being the home to the tallest mountain in the world. This rustic journal makes a great gift for the adventurer in your life. View the Everest Explorer Journal,
Nepali Traveler Journal (Caramel and Dark Walnut)
The Nepali Traveler journal is the perfect place to jot down the memories of a trip. The leather buckle/belt closure keeps the journal conveniently secured. Just like our other journals, the Nepali Traveler feature handmade lokta paper. View the Nepali Traveler Journal.
Nepali Trekker Journal
The Nepali Trekker Journal is a great combination of utility and style, a great companion on a hike or campout, but also a great notebook to take to the office. View our Nepali Trekker Journal.