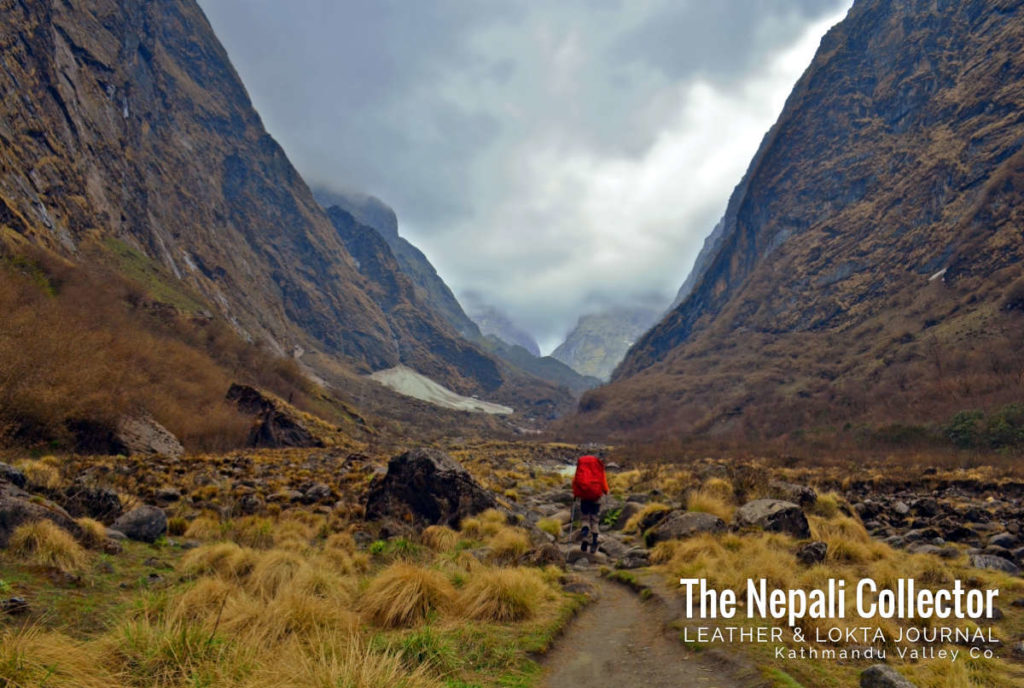 New Combination Leather & Lokta Cover Journal
The Nepali collector journal features a brand new design unlike anything we've ever created.
The Nepali Collector Notebook has a cover that is both leather and lokta. The spine is made from water buffalo leather, while the cover board is made from lokta paper. Both are colored using the time honored tradition using natural vegetable dyes.
Vegetable-Dyed Covers
The Nepali Collector Notebook comes in two colors: Terra Cotta and Dark Walnut.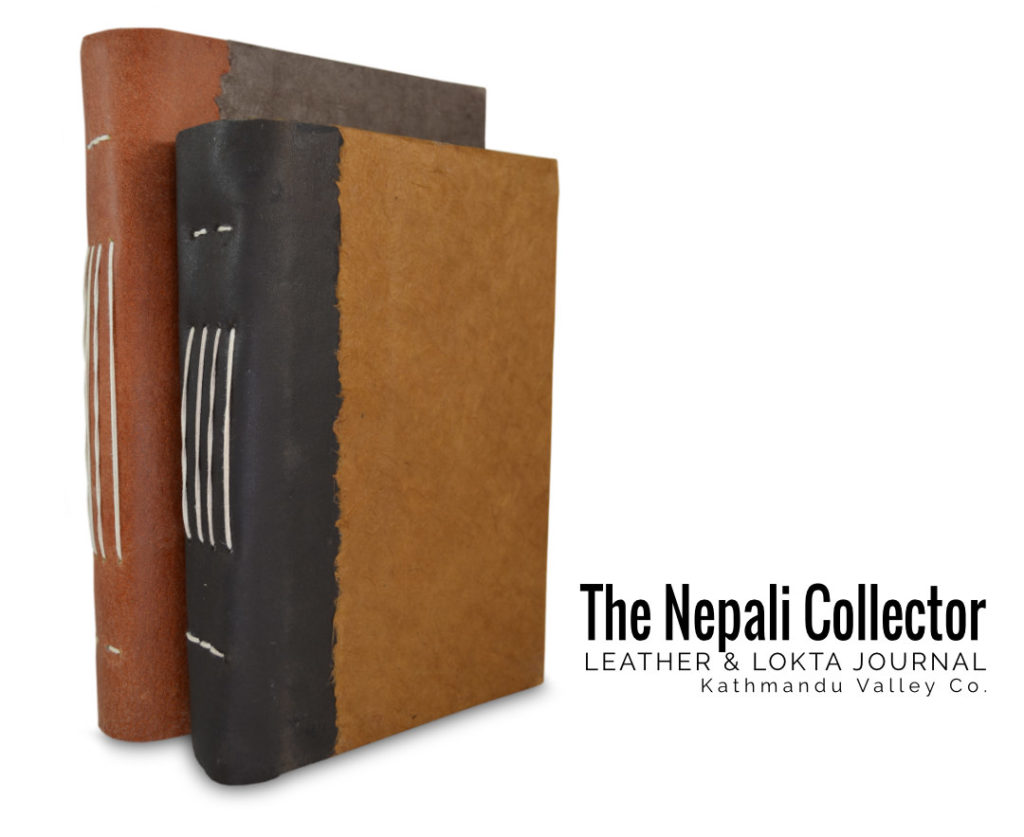 The Terra Cotta notebook has a leather spine which is vegetable dyed with black walnut husks, creating the rich dark brown. The Cover is also vegetable dyed but with resin from cutch wood, creating the terra cotta color cover.
The Dark Walnut notebook has a leather spine, vegetable-dyed using mimosa bark. The cover lokta cover is made by using black walnut husks.
Unique Look and Ease of Use
The unique combination of leather and lokta for the cover make this journal unique among all other journals. It also makes it easier to stand upright compared to journals made only of leather.
The journal lays open flat which makes it great for writing or sketching.
Lokta Paper Pages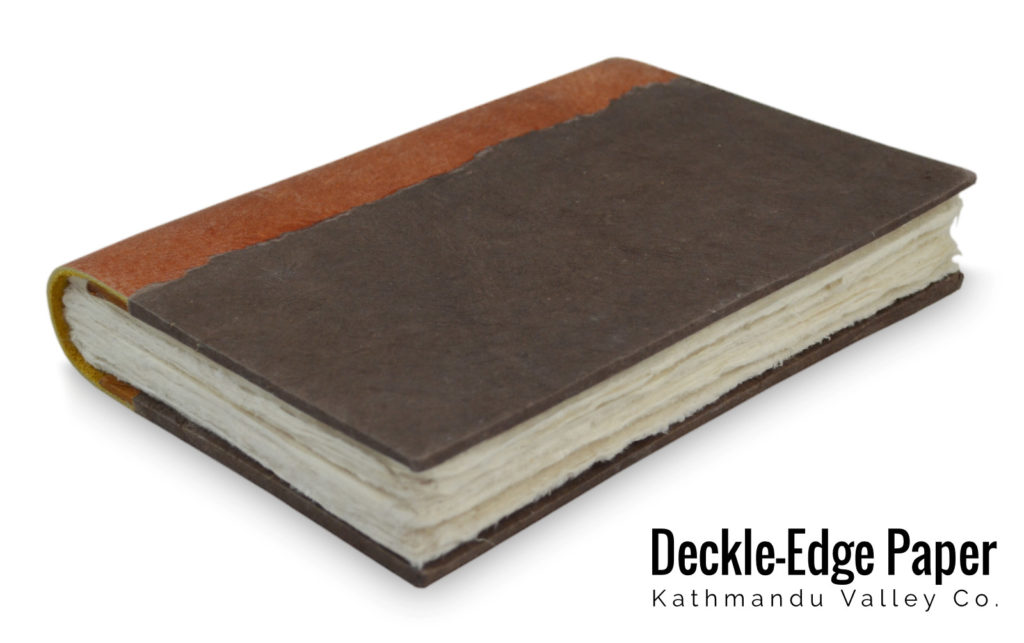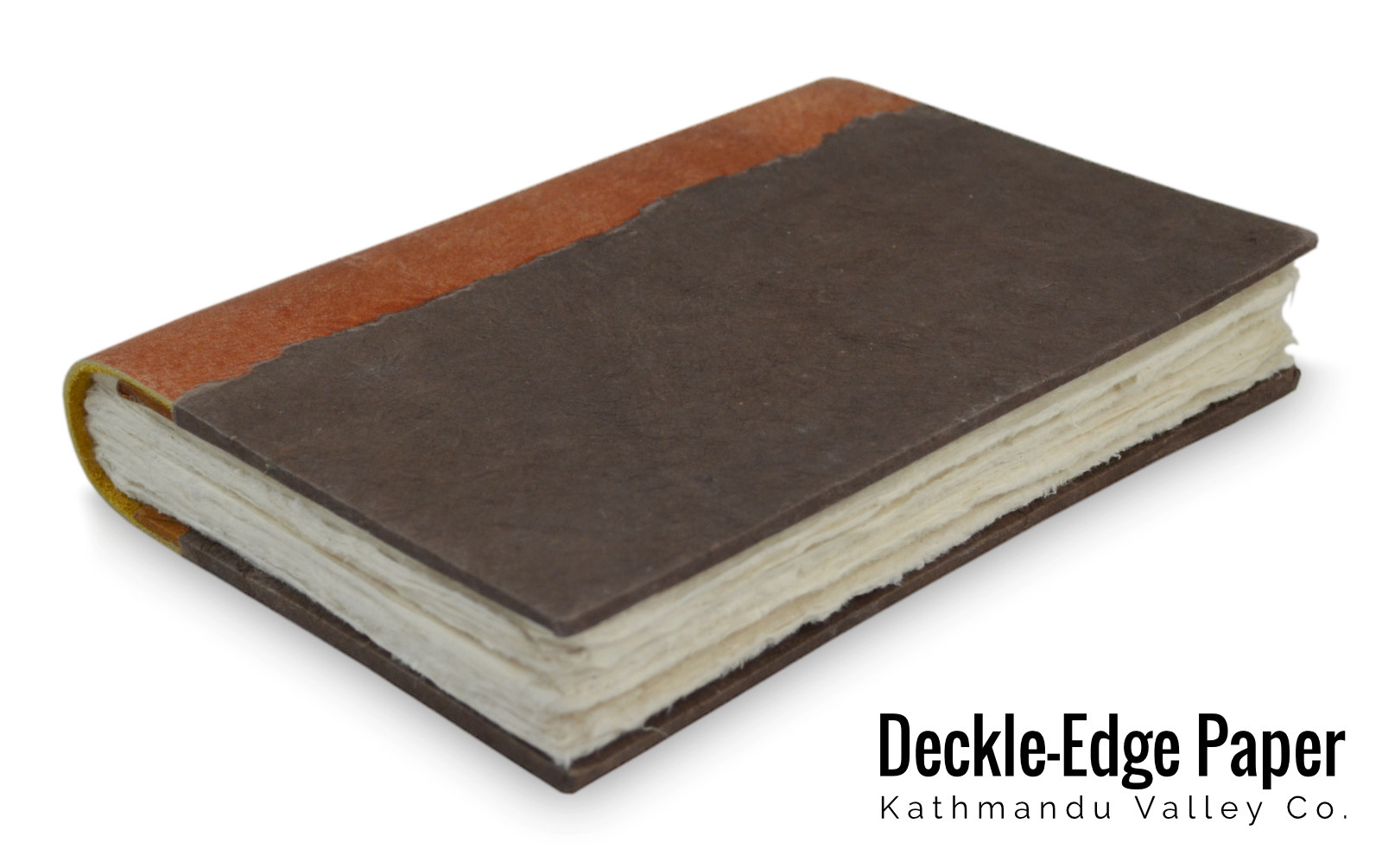 The journal features our signature lokta paper which is handmade in the Himalayas of Nepal.
The pages feature a deckle edge (similar to rough cut), giving the journal a rustic feel.
Take it With You
Adventure with the Nepali Collector whether you're traveling around the world or somewhere close to home. The notebook makes a great gift and a good addition to any shelf.
The Nepali Collector sports one of the most exciting covers we've ever made. Check out the Nepali Collector Leather and Lokta Notebook.