For the Friend or Family Member who has Everything
There's always that friend or family member who is hard to get a gift for whether it be Christmas, birthday, or any other special occasion.
One thing that makes buying a gift for the person who has everything difficult is that it seems like anything bought from a store is something that they might not use or need, because well, they have everything, or seem to at least.
But there's more to the story.
Products that Haven't Lost their Meaning
It might not be the problem that your friend or family member has everything, it's that "everything" all of our stuff, has lost its meaning.
A mass-produced gift isn't as unique, and might be put up on a shelf, never used, or worse, saved for a while and then discarded.
A meaningful gift for a friend or family member can be a gift that relates to a shared memory or experience, and that carries meaning.
The difficulty comes when, year after year, and gift after gift, it gets harder to find something new to give that still has meaning and conveys that feeling of friendship bonded by something special.
A Unique Gift for that Person in Your Life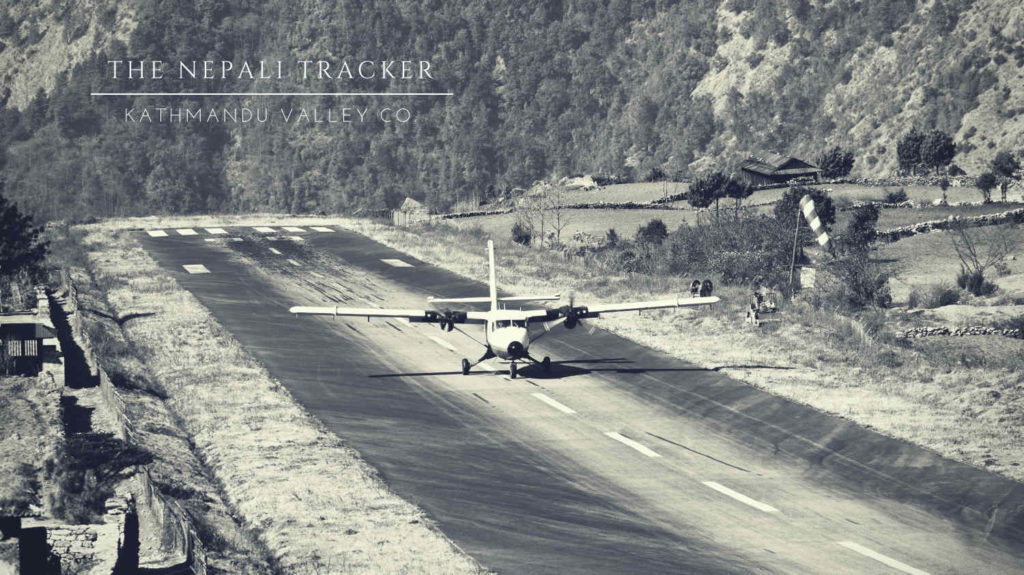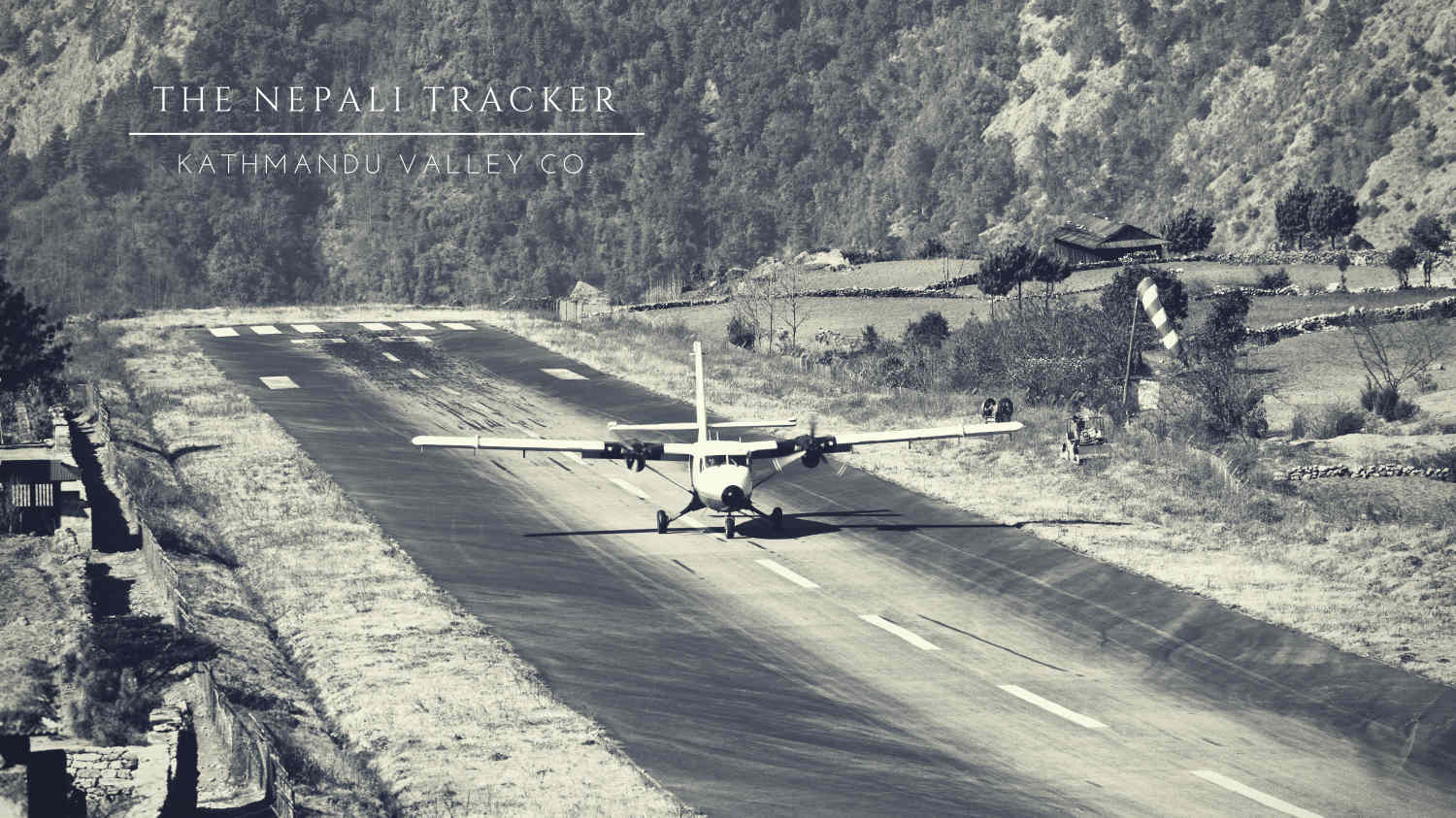 A unique gift that is not mass-produced, that has a history and meaning behind it is often a great place to start when searching for a gift for "that person" who has everything, whether it be a spouse, father, mother, or sibling.
Recently, one of our customers expressed to us how grateful he was to find our journals and to give to a family member that is hard to find a gift for.
What appeals to customers is the handmade process behind our paper and journals.
But there are many handmade items sold around the world. The draw of one of our journals or notebooks customers have told us is the ability to use (and to give as a gift) something that can be cherished, and left behind for the good of the family or significant others.
Free Expression of our own Humanity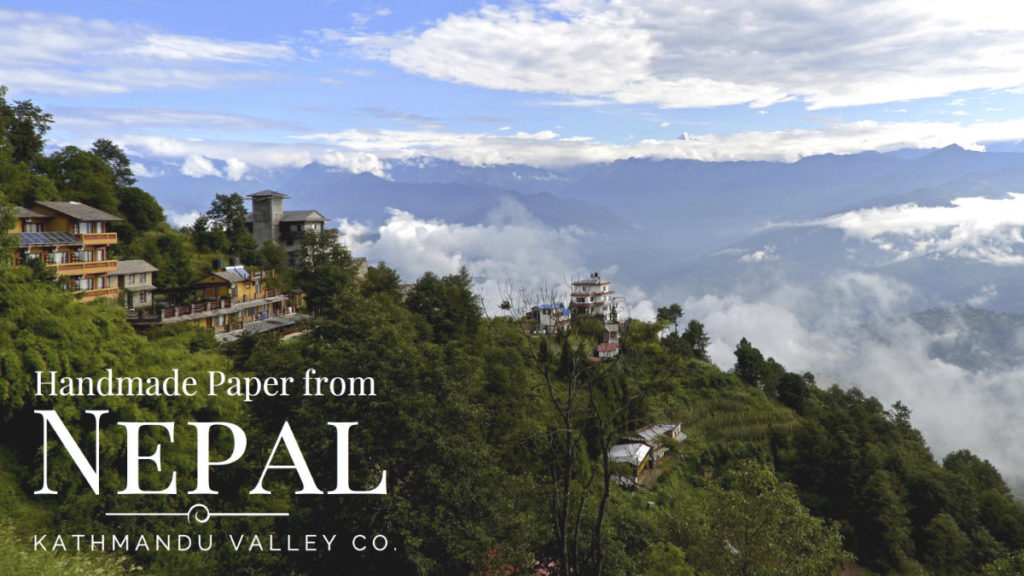 Writing, sketching, composing, or drawing releases that creative energy we all have inside us. Simply keeping a log of our daily occurrences carries value and creative weight.
Our journals are meant to be written in and to be a vehicle to express each individual's unique nature.
Unique Paper – Unique Journals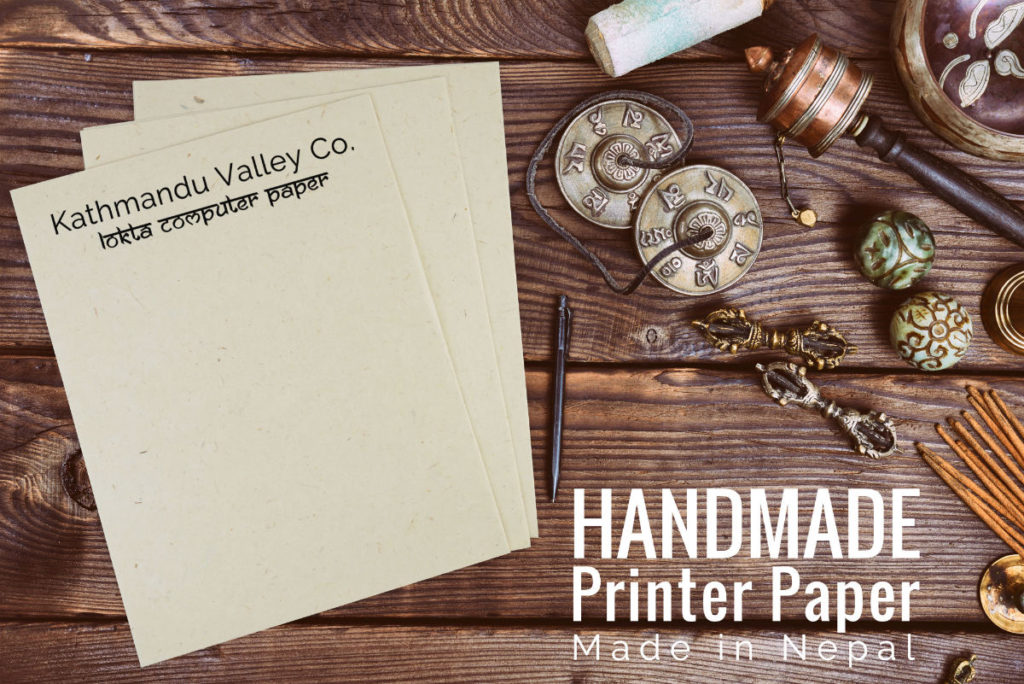 Made by hand, each one of our journals is unique and is part of a story that goes back over 1,000 years in Nepal.
Lokta paper is a tree-free paper, some of the earliest examples dating back over 1,000 years.
The paper is made by cutting strips of the inner bark of the lokta bush (the bushes are not destroyed and grow back quickly).
The strips are cooked into a mashy pulp and then spread by hand across boxed screens.
The screens are set to dry in the Himalayan sunshine which dries out the paper and helps the fibers to lock, creating a tough, durable, and tree-free paper.
The paper is hand sewn into our journals in Kathmandu, the capital of Nepal.
The paper has a unique texture and feels almost like fabric.
Give A Gift with Meaning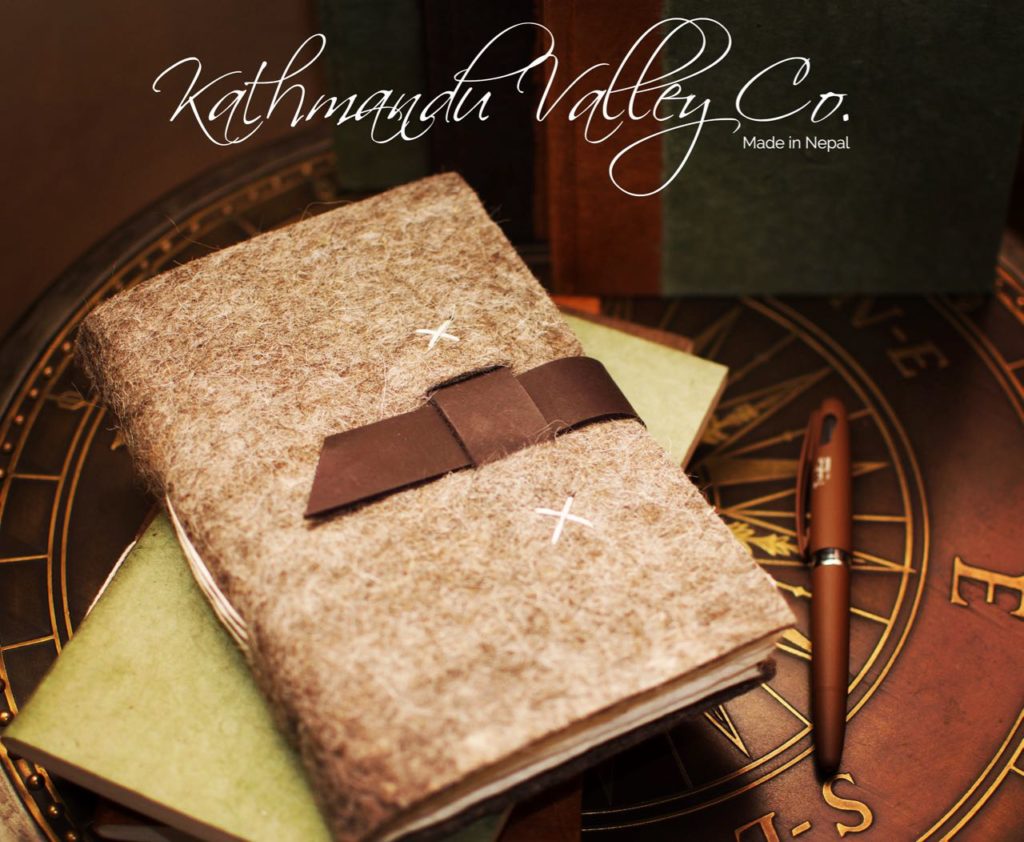 A lokta paper journal supports a 1,000-year-old practice of handmade paper in Nepal and celebrates tradition.
Each page is literally unique and one of a kind, helping to foster a unique canvas for creative thought.
Made by hand, each journal has a humanity about it, complete with quirks and difference that make each journal special just like each person is unique.
A Place to Start
Nepali Traveler Leather Journal
Some of our popular journals for gift giving our the Nepali Traveler Journal which is available in handmade wool felt, vegetable-dyed water buffalo leather from natural walnut husks, and the mimosa vegetable-dyed version.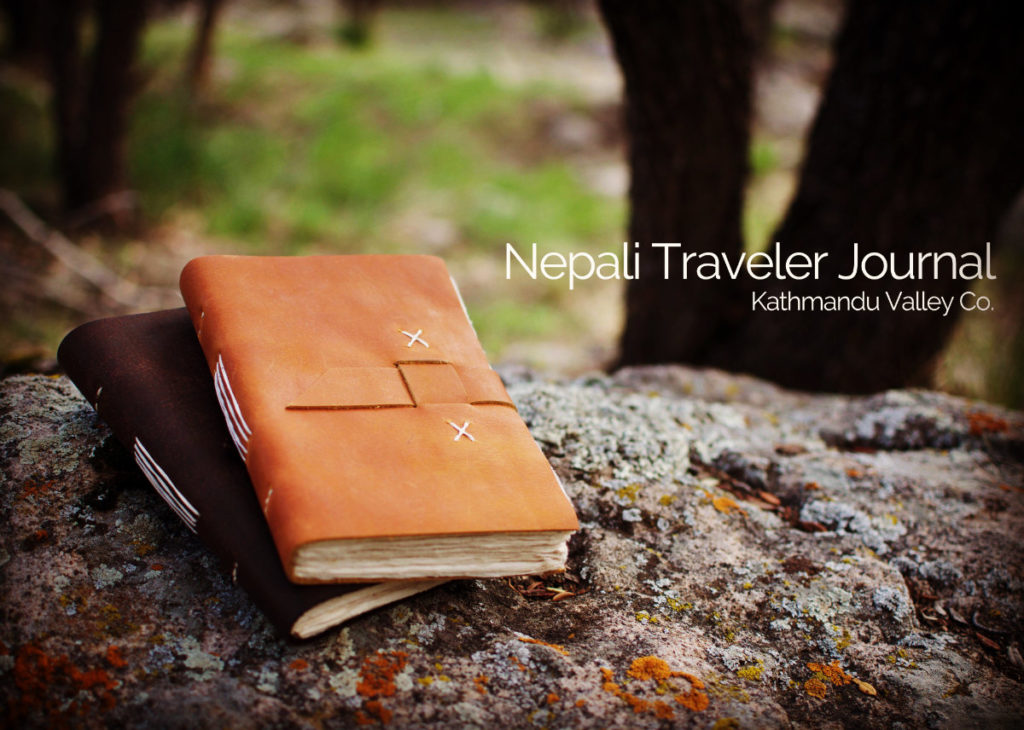 Nepali Companion Notebook
For a slimmer journal profile, the Nepali Companion Notebook is a great gift for executives, or students on the go. With three sizes to choose from, the Nepali Companion travels easily inside a backpack or laptop bag.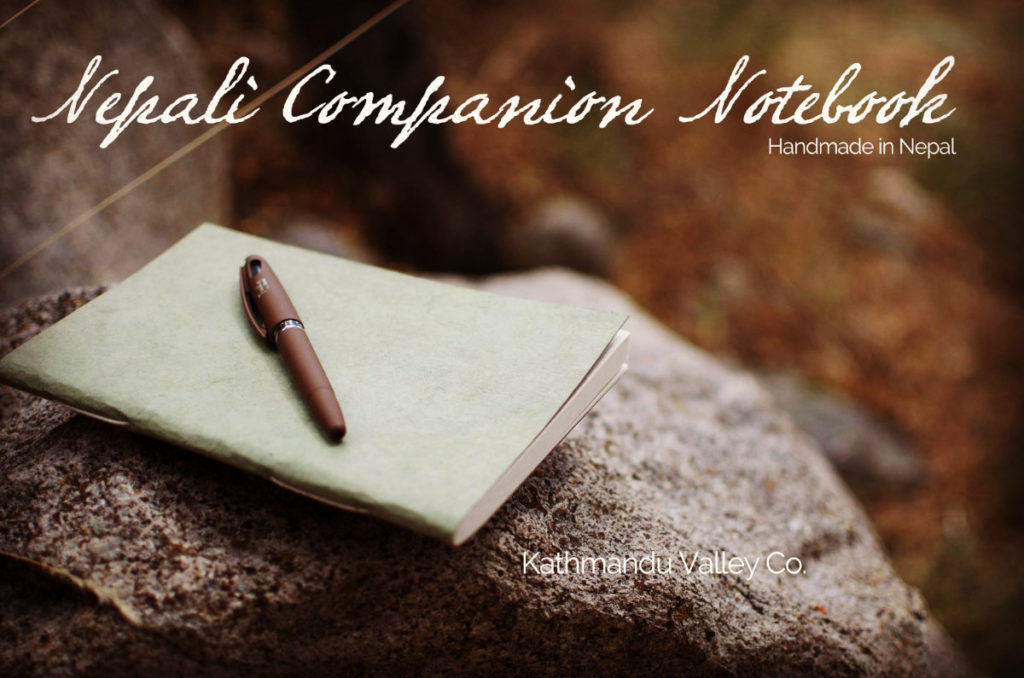 The Nepali Yeti Tracker Journal
For a the unique among the unique, the Nepali Yeti Tracker journal has lokta paper that is twice as thick as our standard paper. The journal comes in two sizes and two cover options: Goat Leather and Handmade Wool Felt from Himalayan sheep.