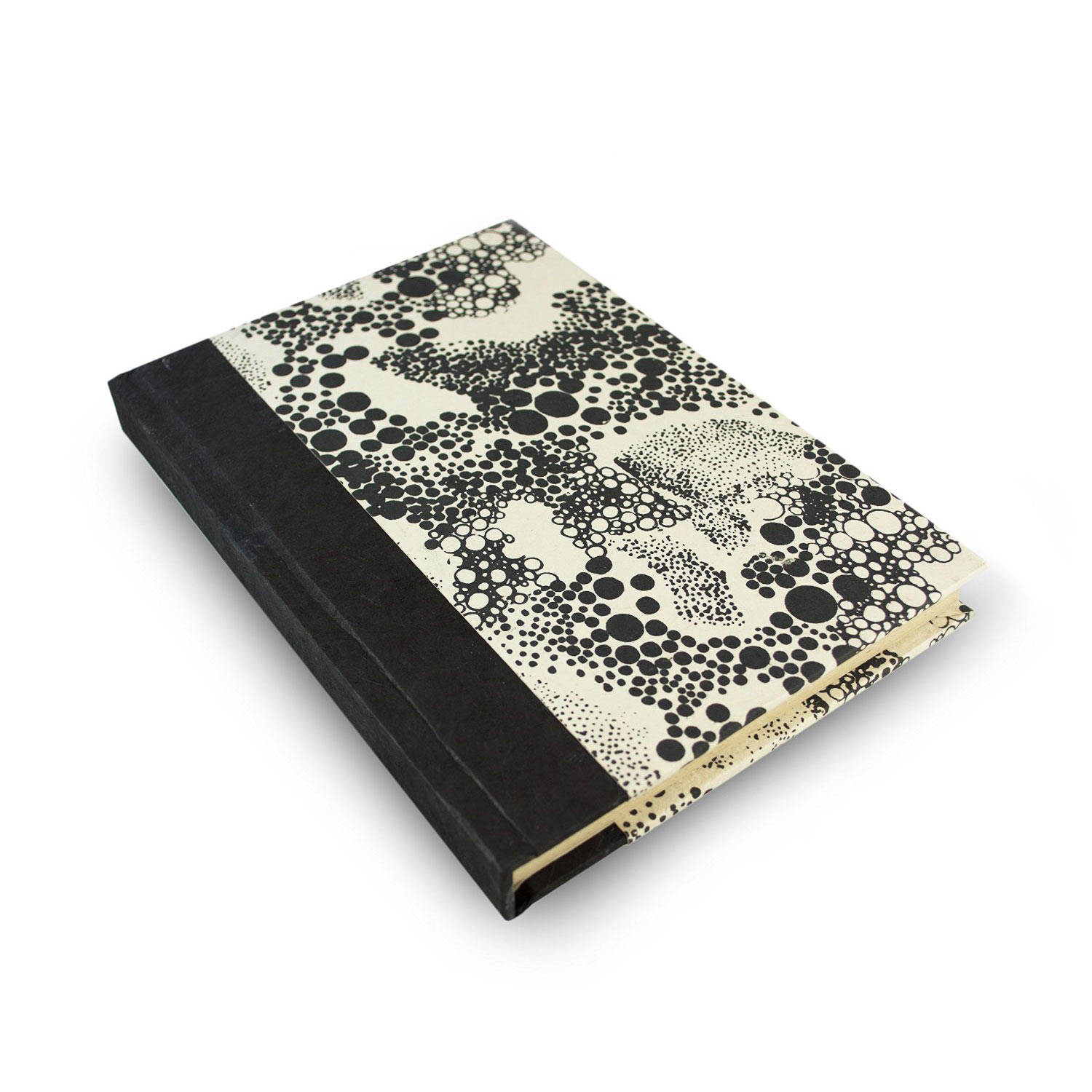 Combining a contemporary design with a time-honored tradition, the Nepali Dot offers the perfect blend of practicality and style.
Made with Lokta Paper
The journal's paper comes from lokta bushes which grown on the southern slopes of the Himalayas. A non-tree paper, lokta paper is made from the fibrous inner bark of the bush which is then cooked into a mash which is then spread by hand across boxed screens and set to dry in the Himalayan sun.
Once dry, the paper is strong, resistant to tearing. The sheets are carried down the mountain using traditional transport to where they are completed in Nepal's capital of Kathmandu.
The journal contains 80 pages (160 front and back).
Two Size Options
The Nepali Dot Journal comes in two sizes:
6×9 inches (regular)
6×6 inches (compact)
With the black dots and cream color cover, the journal make a beautiful statement for a handmade journal where no two are exactly alike!